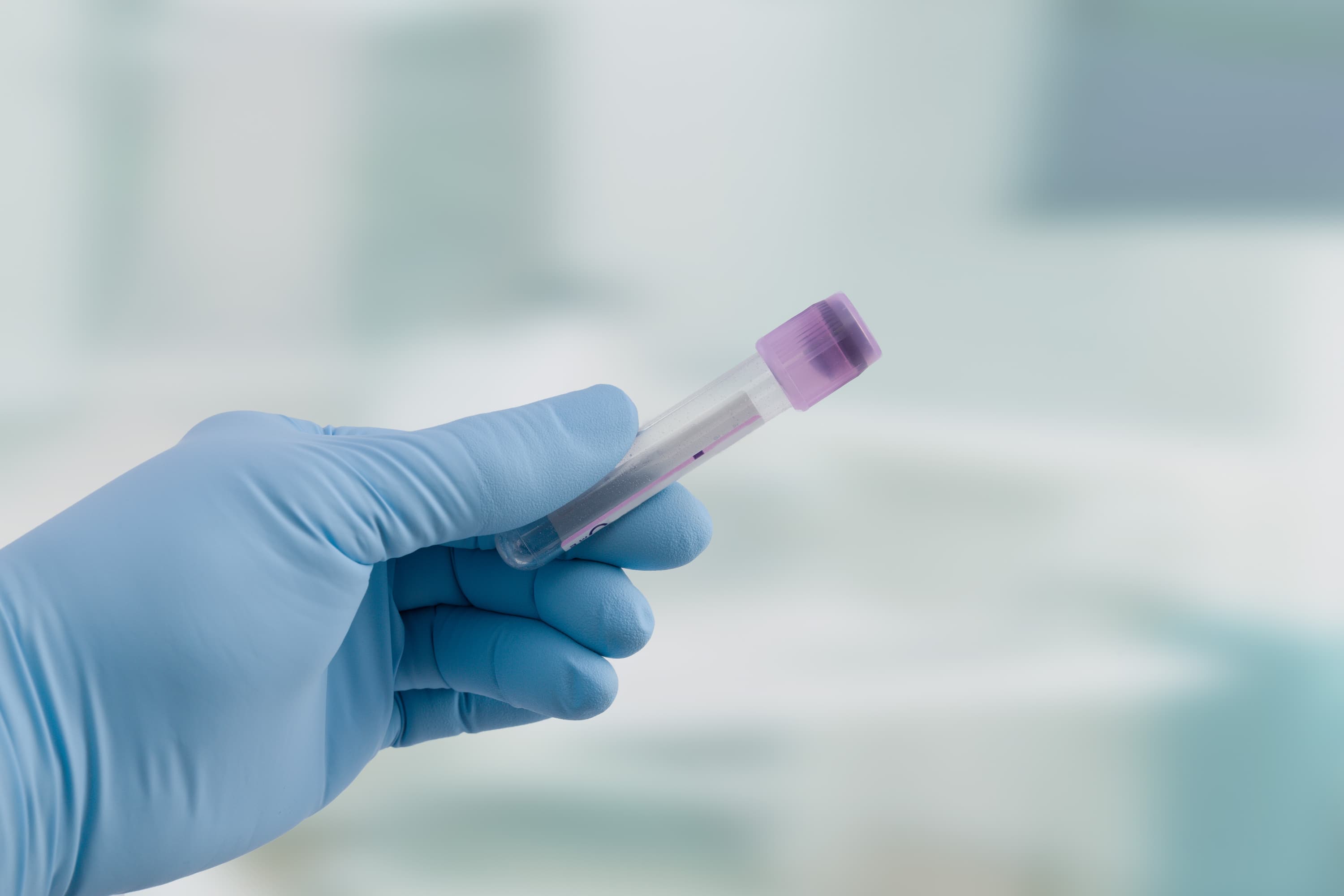 In vitro diagnostics
Innovating to scale up in vitro diagnostics components, while delivering improved functionality, cost-effectiveness, and sustainability.
Accelerating in vitro diagnostics from lab bench to patient
Diagnostics innovation could reduce healthcare costs and enable precision treatments. We must accurately detect biomarkers and diagnose diseases earlier, and often move closer to the point of care.
The challenges facing the diagnostics industry are many. Our growing and ageing global population has led to spiralling healthcare costs, which are unmatched by economic growth. To minimise this impact on patients, rapid in vitro diagnostics (IVD) innovation is critical.
Earlier diagnosis enables more targeted, personalised treatments. This can lead to better patient outcomes; however, clinical drivers are requiring IVD tests to be lower cost, faster, less invasive and more sensitive. To develop these, a truly multidisciplinary approach is needed, with expertise across biology, chemistry, physics and data science.
Our work accelerates IVD assay development and scale-up, including reagents such as antibodies, antigens, enzymes, polymers, nucleic acids, conjugates, and nanoparticles. Our expertise in connected digital solutions helps leverage data to benefit patients, carers and clinicians. We also use our networks to navigate the path to user adoption.
What's challenging about commercialising in vitro diagnostics innovations?
IVD products are vital for both large-scale, centralised analysis and point-of-care testing for individuals. The role of IVDs is especially important in meeting the ambition of targeted and personalised healthcare. Meeting these demands will help maintain today's level of healthcare as costs rise, but manufacturers must innovate, and innovate fast.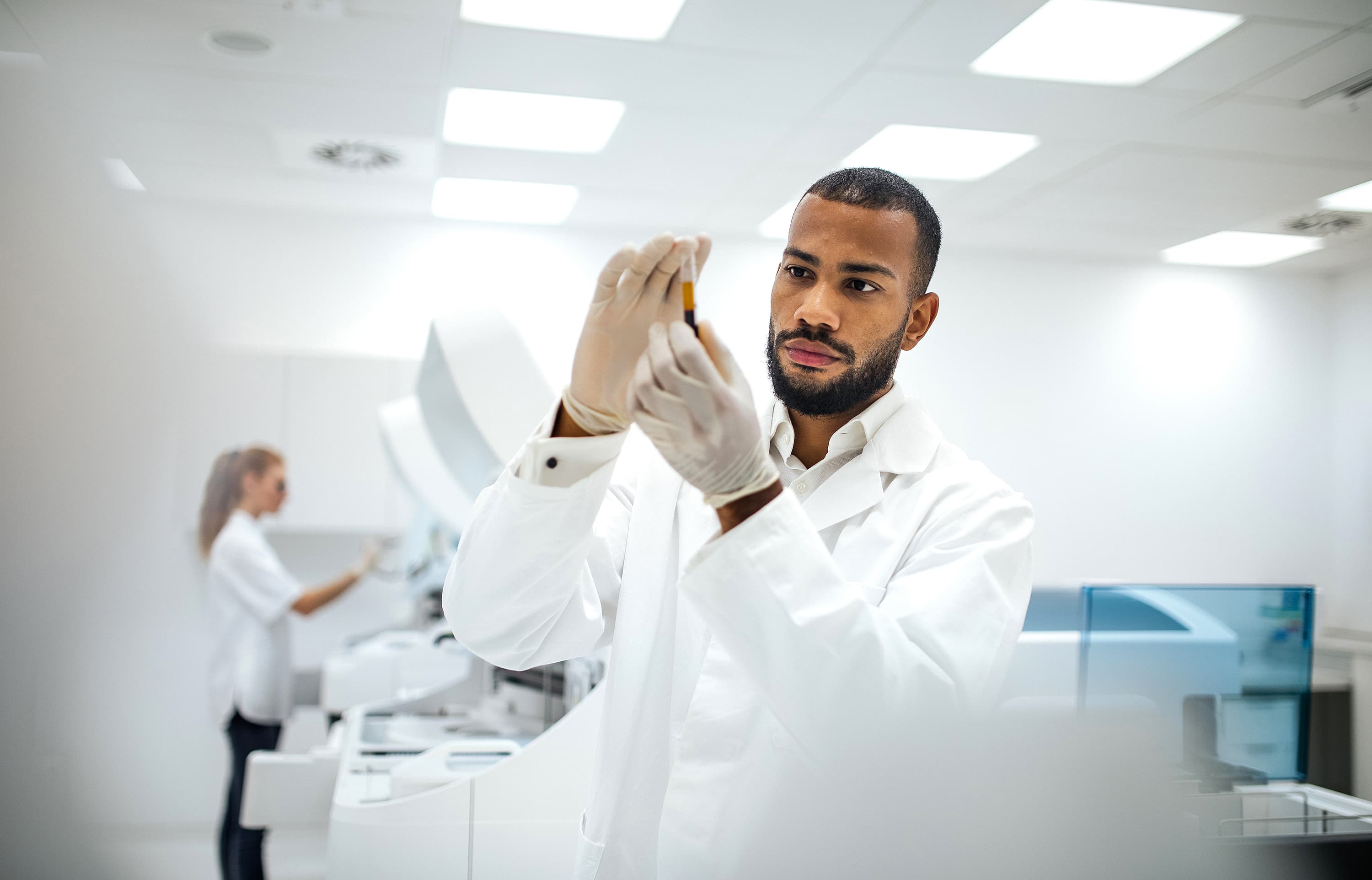 How is CPI enabling in vitro diagnostics solutions?
Our multidisciplinary teams and wide variety of equipment mean that we can support the entire scope of IVD development, from assays and reagents to the incorporation of digital connectivity, and everything in between. At all stages, we can bridge your in-house expertise gaps, offering support for biological material development, physical delivery methods, sensing, microfluidics, signal amplification, Internet of Things functionality and interface design.
Our photonics facilities provide a hub for researching innovative methods for disease diagnosis, imaging systems including endoscopy, and a variety of light-based treatments alongside manufacturing space. Our team there also offers support to take IVD products through the necessary economic and regulatory steps towards commercialisation.
When it comes to reagents, our biologics facilities support the entire process of developing and characterising novel reagents. Our scientists work with a wide range of antibodies, antigens, polymers, RNA/DNA, conjugates, nanoparticles and labels, and other proteins, such as enzymes.
We also have a network of partners, including biobanks, patient groups, and healthcare providers who can provide unique insights into the validation and market adoption of IVD medical devices.
By working with us, the IVD industry can speed up time to market for lower capital expenditure.
CPI's in vitro diagnostics capabilities
Our capabilities and expertise can support IVD development and the complex path towards user adoption.
Reagent development, characterisation and scale-up
Precision deposition and patterning of functional materials
Connected device solutions and 5G technologies
Biosensors development and analysis
Photonics-enabled solutions
It has been a fantastic experience working alongside CPI. For every obstacle that we've come across, the CPI team have been prepared to investigate and find ways around them. Although we've only made early progress along a much longer road to commercialisation, I feel confident that this road has been roughly mapped out by the knowledge and contacts provided by CPI.

Dr Michael Ross

Founder and Chief Medical Officer,CLEWS Medical

Advancing diagnostics with photonics innovation

Read more

CPI has skillsets and equipment that are not readily available anywhere else. By using CPI's skills, we have saved many months of process development.

Dr Jill Makin

Chief Technology Officer,Touchlight Genetics

Scaling up a new process to create synthetic DNA

Read more