Insights on Innovation
Our experts share their thoughts on trends and technologies that are changing our world.
A year of delivering impact at the Medicines Manufacturing Innovation Centre
It's been a year since we opened our Medicines Manufacturing Innovation Centre in Scotland. Here, we share some of the highlights over the past year.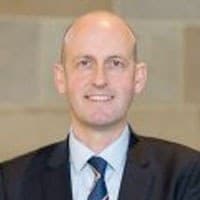 Dave Tudor
Managing Director, Pharmaceuticals, HealthTech & Quality
Expert insights
Keep Reading
CPI ensures that great inventions gets the best opportunity to become a successfully marketed product or process. We provide industry-relevant expertise and assets, supporting proof of concept and scale up services for the development of your innovative products and processes.
Stay updated with our insights by signing up to our newsletter