February 11 brings the role of women in science to the forefront of the conversation. Historically, the STEM (science, technology, engineering and medicine) industry shows a significant gender gap. So this day serves to recognise women as agents of change in the science world. Initially coined by the United Nations General Assembly, #February11 strives for gender equality, empowerment, and full access for women to participate in science.
As a woman at CPI, championing and supporting women and girls in STEM is second nature. I have personally received support at every stage of my career journey, from formal qualifications and executive coaching to practical hands-on experience, and CPI has well-established development opportunities to ensure that our incredible people thrive. Why is this important? For me, raising a son has amplified the significance of bringing men into the conversation around gender equality. Only 200 years ago, science was an entirely male space. It is now imperative that the new generation understand the history of science-based industries and how organisations like CPI are working to change that.
At CPI, we're fostering a culture of conscious inclusion that sets all our people, regardless of gender, up for success. We've shown a consistent decrease in our gender pay gap. And 2021 saw us take on more female apprentices than ever before, with 66% being women in technical lab roles. We ensure equal opportunities for those any of gender through our development programmes and consciously work to prevent bias throughout our recruitment practice. But gender equality is broader than data and addressing the pay gap… it's for women to feel empowered and for science to be an industry where everyone feels that they belong.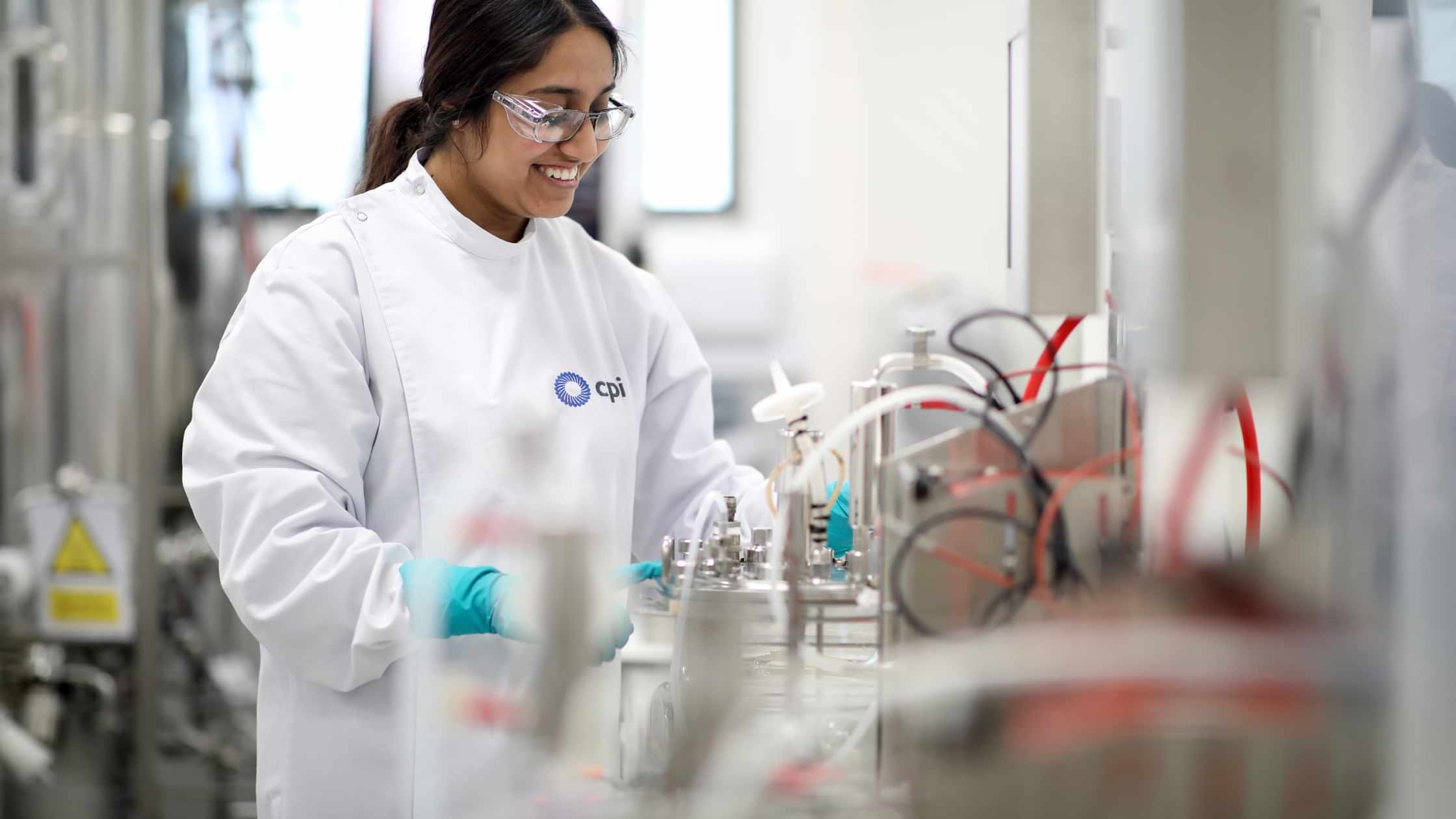 Empowering partners
'Equity, Diversity, and Inclusion: Water Unites Us' is the theme for this year's Women and Girls in Science Day. It's therefore apt to highlight our work with Oceanium — a company utilising seaweed to create sustainable bio-packaging. In championing CEO Karen Scofield Seal, CPI provided essential support and expertise. We empowered Karen and her team to successfully test and take the product to new heights. Similarly, ​'Water Unites Us' with Waste2Fresh as we work to reduce water pollution in the textile industry. With the majority of garment workers being women, this innovative partnered project brings positive outcomes to women around the world.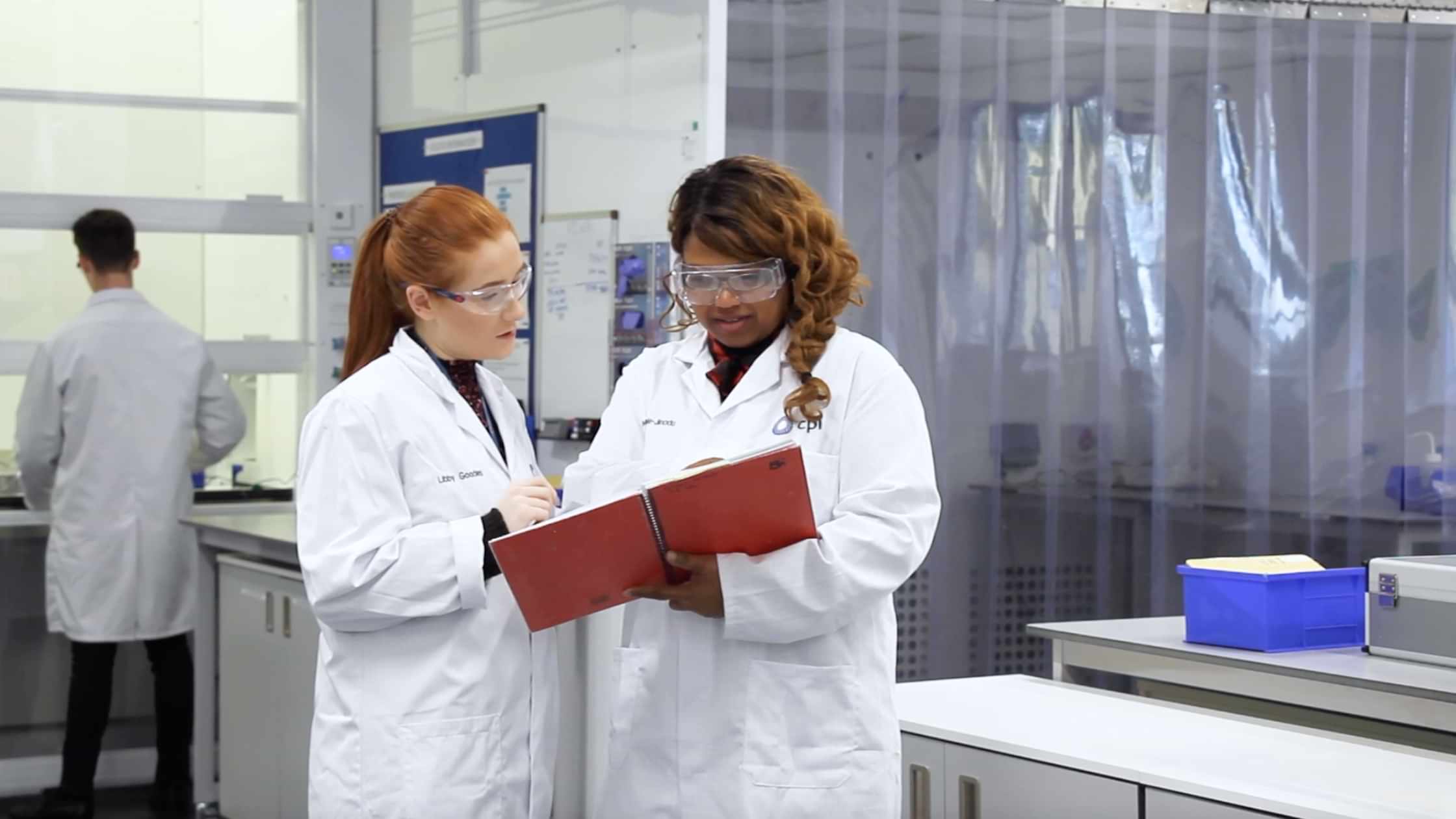 Empowering girls
In our communities across the North of England, we invest in girls through our STEM ambassadors programme and teacher externships, providing positive role models for the next generation of women in science. Our STEM ambassadors show what an exciting industry we work in, where we readily welcome everyone. To deliver these programmes, we've developed a partnership with the Sacred Heart Secondary Catholic Voluntary Academy through our work with the Tees Valley Combined Authority, and Sedgefield Community College through the North East Local Enterprise Partnership. In 2021, we also worked with the Chris Dowle Meaningful Encounters Programme to raise aspirations of STEM-based careers for a group of female students in Year 10 at Outwood Academy Bydales in Redcar.

Abby Clark is a stellar example of how we enable young women to grow. Joining our degree apprenticeship straight after her A‑Levels, this programme provided space for her to develop as a scientist. Now thriving in downstream processing, Abby plays an integral role in our technical team.
Empowering our people
We have multiple initiatives built into everyday life at CPI to ensure that our women know they belong in STEM. Flexible working practices. Maternity buddy schemes. Company-wide lunch and learn initiatives on ​'menopause' and ​'post-natal mental health'. We open our learning sessions to all, irrespective of gender. In doing so we promote conversations and understanding, while providing a safe space to thrive. We demonstrate that CPI is a space for people of any gender throughout their life experiences.
And what we're doing is working.
Piloting our Safety Behaviour Training, Mona Gayle-Jinadu (Team Leader, Process Technology) was enthused to share her learnings. The course enables people to deliver safe and constructive feedback. Understanding how to remove emotion from the feedback process was empowering for Mona who requested we roll out the course to all. As a forward-thinking scientist, Mona's successful journey with CPI challenges the misconceptions about women in engineering.
We are proud to empower incredible women who are STEM pioneers. Juliana Haggerty (Head of Centre of Excellence, Biologics) played an integral role in advancing RNA vaccine manufacturing with the UK Vaccines Taskforce during the pandemic and is currently building CPI's RNA and lipid nanoparticle capabilities to support this emerging industry. Inspired by her scientific mother, Juliana is a stellar example of women making a real difference in deep tech innovation.
We pride ourselves on our current initiatives. But we aspire to go further. Adopting a whole company ​'community' approach to our current Equality, Diversity, and Inclusion (EDI) strategy, ensuring conscious inclusion of people of any gender, is one of our core goals. We aim to create a roadmap for empowerment that moves beyond our people and extends to our community, suppliers and partners. Diversity is also a key focus as we know that differing experiences and diversity of thought boost the success of innovation.
As a director (who also happens to be a woman), CPI has created a culture where gender limitations don't cross my mind. Moving forward, we will continue to build on our inclusivity policies, as we strive to close the gap for women and girls in STEM.
Enjoyed this article? Keep reading more expert insights...
CPI ensures that great inventions gets the best opportunity to become a successfully marketed product or process. We provide industry-relevant expertise and assets, supporting proof of concept and scale up services for the development of your innovative products and processes.
Stay updated with our insights by signing up to our newsletter