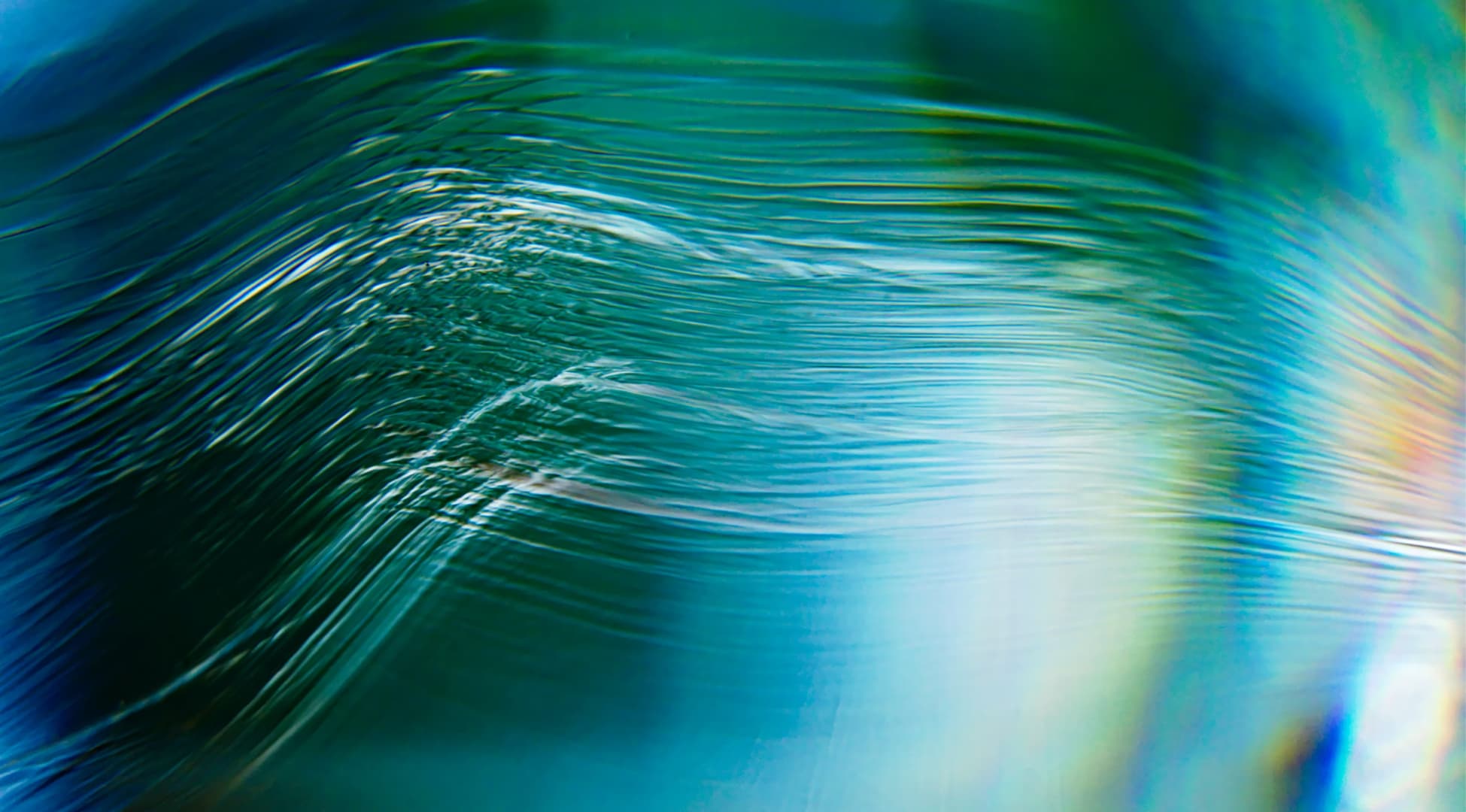 Innovation support for small businesses and entrepreneurs
We help your deep tech ideas become reality.
Drive your innovation forward
Work with us to defer capital and workforce investments until your manufacturing process is proven at scale.
Find the right support

Receive support from our multidisciplinary experts, and connect with our vast innovation network.

Access world-class facilities

Receive access to specialist innovation facilities for R&D, process development and scale-up work.

Work the way you want

Fully customised, flexible projects and service options to fit your specific needs.
Take your product to the next level
Accelerate your time to profitability
Remove the major costs of equipping your own labs
Raise investor confidence by generating robust data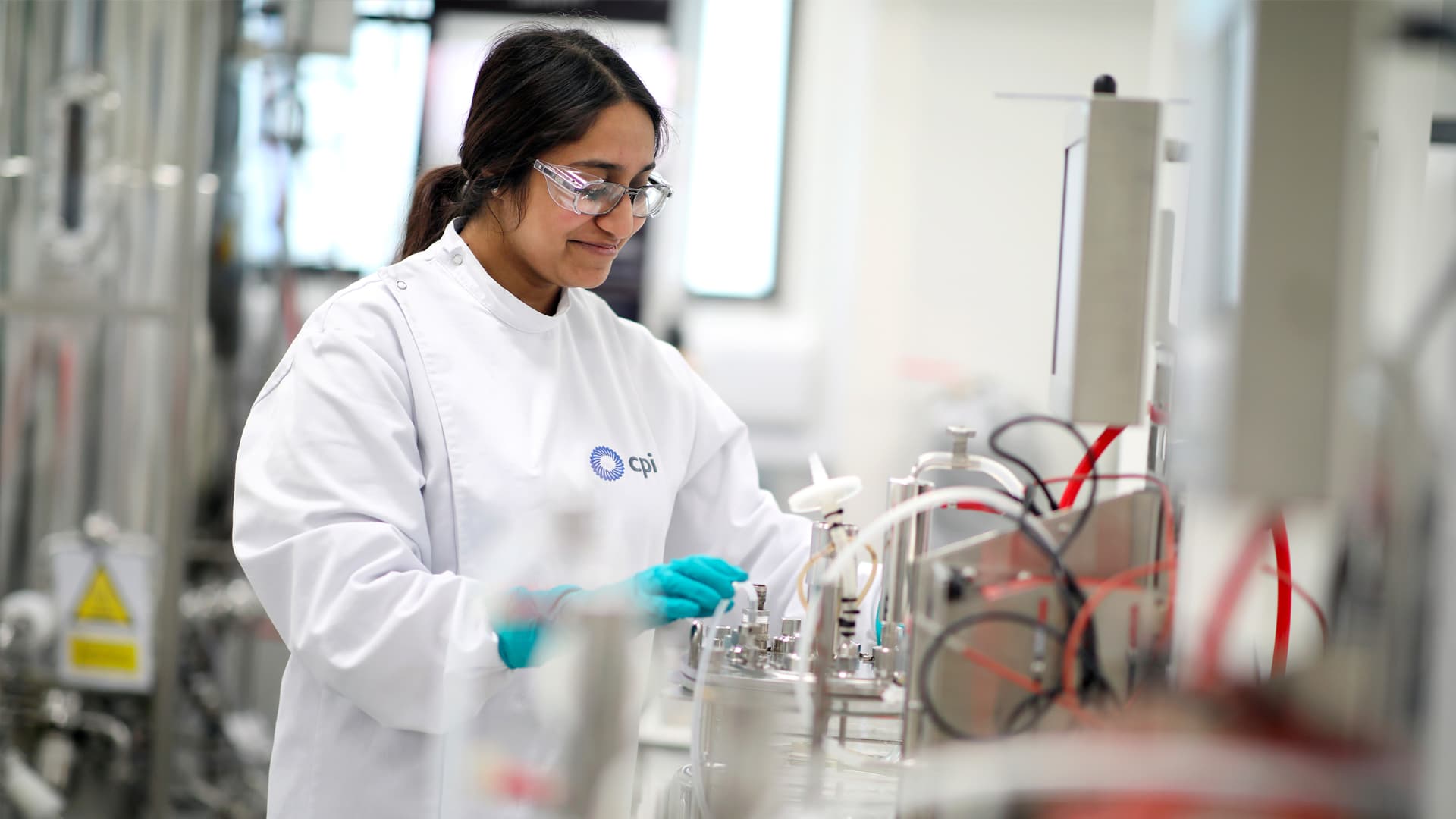 Gain trusted advice
As a reliable partner, our goal is for you to succeed, and you can trust our experts to provide independent advice based on years of experience in helping businesses across a wide range of science and technology fields.
Get to market faster
Taking your idea through to commercialisation requires knowledge beyond scientific expertise. Our experienced teams are on-hand to support you with:
Technical problem-solving

IP strategy and legal support

A complete supply chain – from raw materials to finished product

Well-considered pricing and sales strategy
Let's innovate together
You can work with us in different ways. Choose a standard fee-for-service or collaborate on publicly funded R&D projects.
Fee for service
Best for prototyping and scale-up before commercialisation
This can include:
One-to-one project with CPI
Fast and adaptable approach
Business and innovation support
Collaborative R&D
Best for technical validation and overcoming barriers to commercialisation.*
This can include:
One-to-one project with CPI or with a larger consortium
Projects begin after completion of a detailed funding protocol
Bespoke service for bid development
Grant landscape navigation
Business and innovation support
*A grant award will be required.
Publicly funded projects
Best for validating your initial concept. *
This can include:
Short term one-to-one project with CPI
Business and innovation support
* You may qualify for full funding if you meet regional and technical criteria.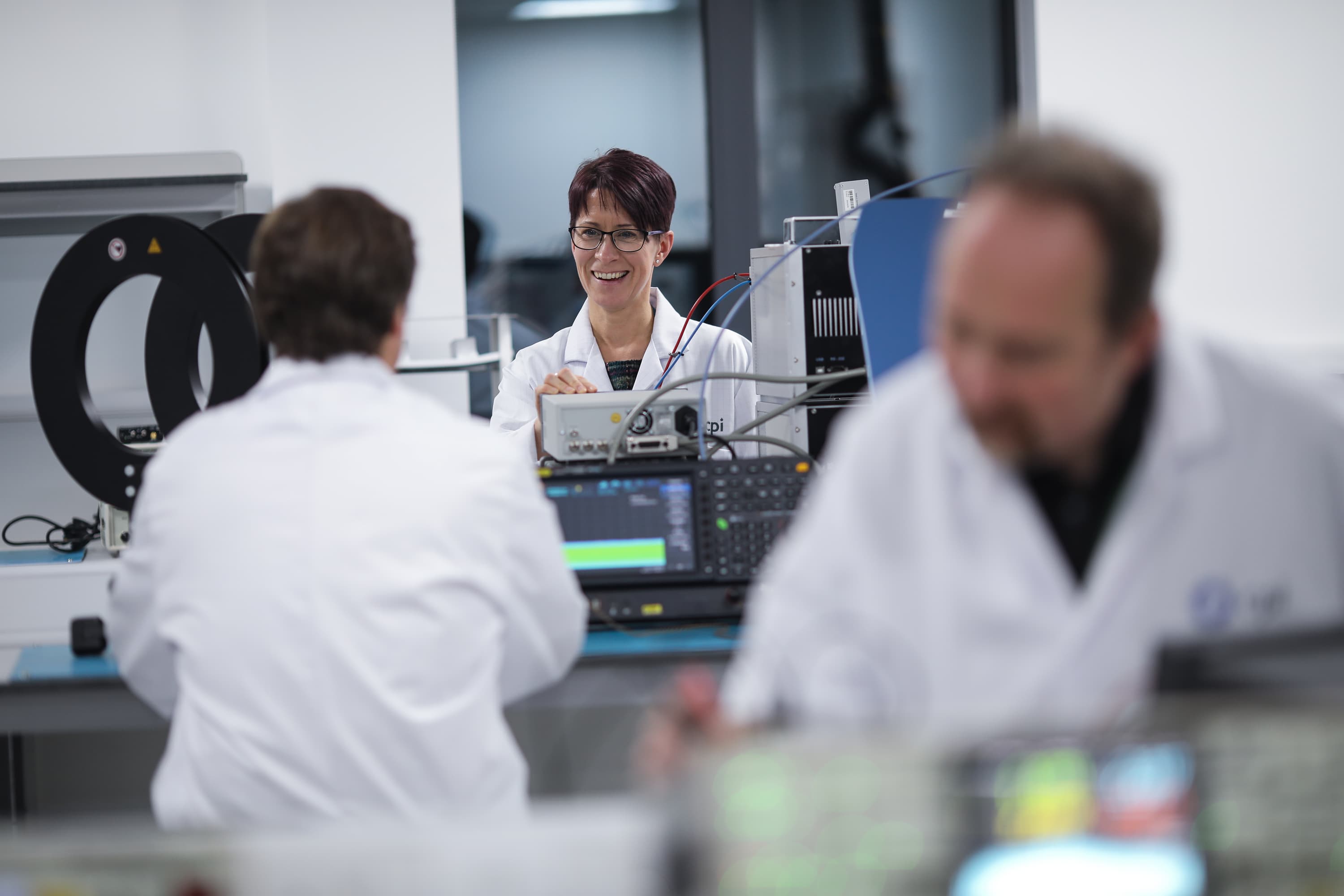 Eligibility
Support for product development is offered to companies which meet the following criteria:
Less than 250 staff employed
Annual turnover ≤ €50 million or net balance sheet ≤ €42 million
Based in geographical region for funding
CPI has provided us with technical facilities and expertise in graphene technology and printed electronics that are not readily available to start-ups. The work at the National Graphene Facility to develop a graphene-impregnated carbon fibre frame has greatly accelerated the route to market for our innovative e-bike.

Craig McDonald

Managing Director, Evari Bikes

Strengthening e-bike frames using graphene

Read more

CPI's state-of-the-art equipment and technical expertise in sensor technology has enabled us to go forward with our container design, which will be invaluable to the next stage of development.

Andrew

Hodgson, IF Vehicles Limited

Developing pressure sensors for zero-emission delivery vehicle containers

Read more

CPI's state-of-the-art facilities and expertise in processing are what appealed to us. We really enjoyed meeting and working with the highly- skilled and professional team. The project has been very productive and we look forward to further developing Oceanware bio-packaging in a timely manner to meet the significant demand for circular life cycle packaging.

Karen Scofield Seal

CEO & Co-Founder, Oceanium Ltd

Developing premium compostable bio-packaging from sustainably-farmed seaweed

Read more