KnitRegen
Making smart stroke therapy more portable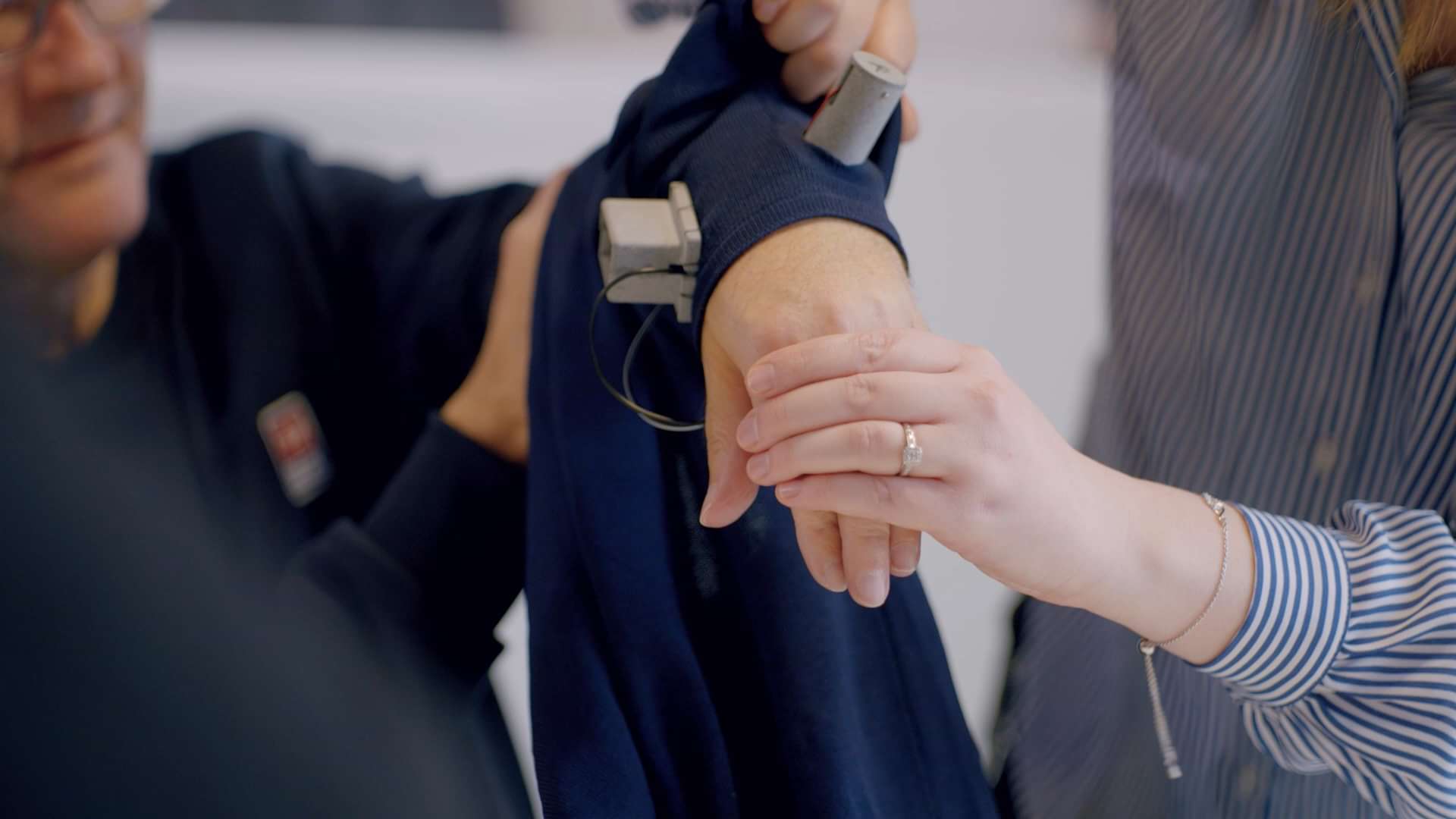 Current estimates suggest that 1 in 4 people are likely to experience a stroke during their lifetime, and around 50% of stroke survivors experience moderate-to-severe problems using one of their arms.
Regular physiotherapy can help those with milder symptoms but for those who are more severely affected, symptoms can worsen over time. Stroke is the leading cause of disability worldwide as survivors can struggle to recover.
KnitRegen is a next-generation MedTech company that creates smart, wearable technologies to support neurological recovery from stroke or brain injury. KnitRegen's​UK-patented​smart textiles deliver state-of-the-art muscle stimulation for continual rehabilitation outside t​herapy sessions, providing a new treatment for those with moderate-to-severe impairments to recover arm movement.
CPI worked with KnitRegen to develop its wearable stroke rehabilitation prototype through our Sonnet programme. We collaborated to make the technology portable – reducing its bulk from the size of a backpack to a wristband and integrating a rechargeable Bluetooth-enabled battery. We also made it safer and more energy efficient by reducing the power required to stimulate muscles.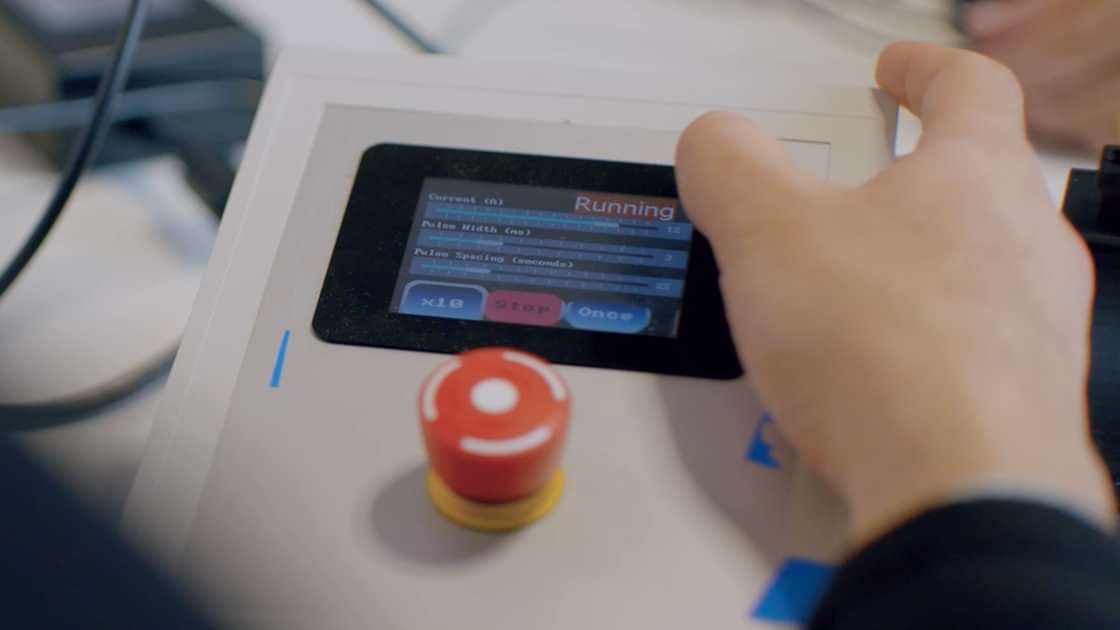 ""

CPI

designed the electronics that enabled us to repackage our technology into a wearable and portable form. The collaboration has also enabled us to rigorously test all the components to meet safety standards. We can now bring this technology to more people to help with their stroke rehabilitation.""

Dr Laura Salisbury, Founder – KnitRegen
Developed approaches to improving the prototype.

Provided electronics and firmware design expertise and bespoke electronic components.

Conducted a feasibility study on the actuator that stimulates the muscles.

Consulted on the future development of the product.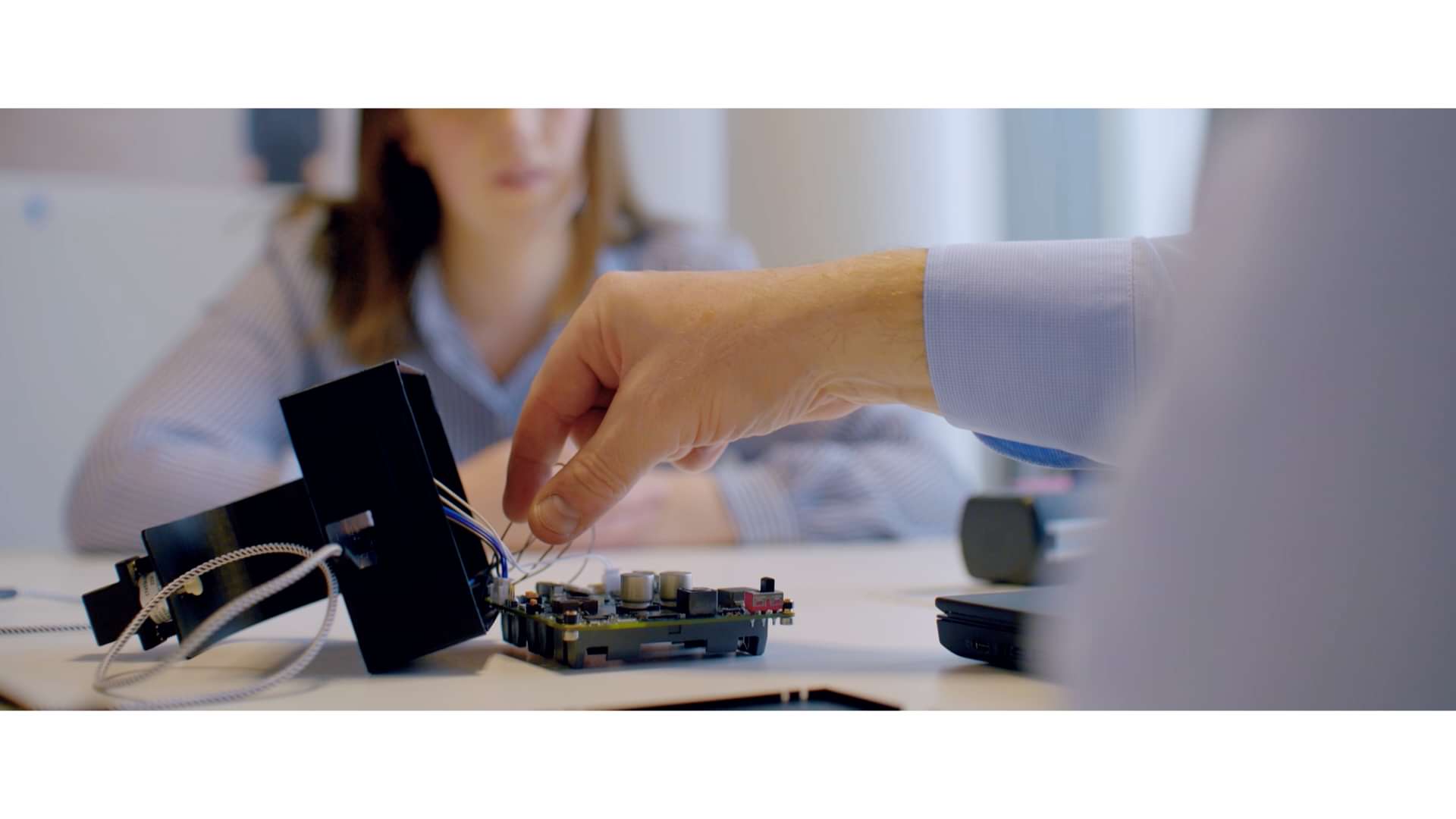 Streamlined electronics and key components to create a more portable wristband version of the prototype.

Created a Bluetooth-enabled device utilising rechargeable batteries with safety controls.

Integrated an auditory ​

'

click' as an acoustic cue for the device.

Replaced the actuator with one that uses less power to produce mechanical impulses, making it safer and more efficient.
We advanced KnitRegen's prototype stroke rehabilitation technology to make it portable, wearable, safe, and efficient. The prototype also now combines mechanical stimuli with an audible cue.
Now in the form of a wristband, the technology can be evaluated as a medical device for people with and without mobility following a stroke. After future clinical trials, the technology could become a valuable addition to the treatment options available to those with neurological disabilities. Stroke survivors could wear the KnitRegen wristband throughout the day to enhance and reduce muscle activity for continual rehabilitation.
KnitRegen's technology will address the health inequities that currently exist for those who have moderate-to-severe impairments following a stroke, enabling them to access rehabilitation and recover lost movement.​This has the potential to be life-changing, with positive outcomes for the physical, social, and economic well-being of those affected by stroke and brain injury. In addition, its data collection will contribute valuable information on continual rehabilitation methods for other Internet of Things (IoT) devices.
Since its initial project with CPI, KnitRegen has raised £275,000 in private investment and seen its team grow by 20%, with further growth on the horizon.