How mRNA has become a scientific revolution
The use of RNA-based therapies is a rapidly developing area in biologics, with the potential to revolutionise care for many infectious diseases.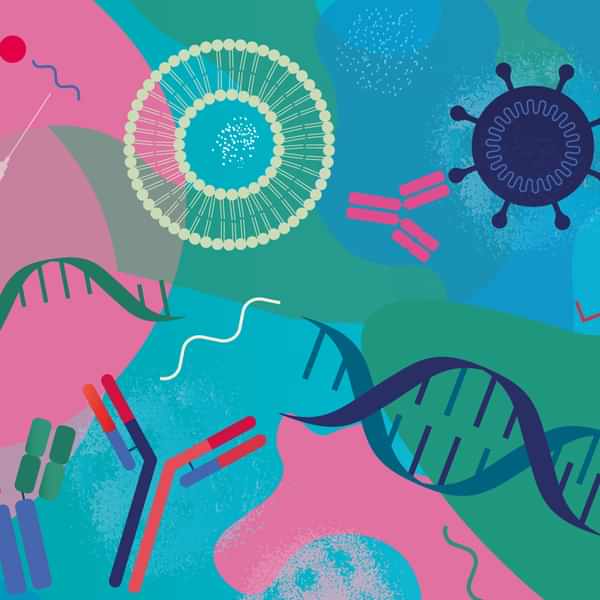 The one thing any scientist always prepares for is the unexpected. We are, by our very nature, a curious lot, generally unphased by the unusual. So, when the world throws an unexpected event our way, say a global pandemic caused by a novel corona virus, we're the first to begin looking for ways science can help.
At CPI, we've spent years working at the forefront of innovative research, accelerating and expanding new techniques and technologies we hope will contribute to solving some of the world's greatest scientific and health challenges. In the early part of 2020, as the sheer scale of the devastating impact of COVID-19 was becoming increasingly apparent, those of us who work in research and development found ourselves involved in urgent conversations about how we could even begin to tackle the disease.
Fast forward to the summer of last year, and we were on the brink of witnessing an extraordinary scientific achievement – the accelerated development of several successful vaccine candidates. And as an increasingly science-curious world watched, it was a relative newcomer stealing the limelight – RNA technology.
The use of RNA-based therapies is a rapidly developing area in biologic therapeutics, with the potential to revolutionise the standard of care for many infectious diseases. But why is it so successful and what is next for this revolutionary technology?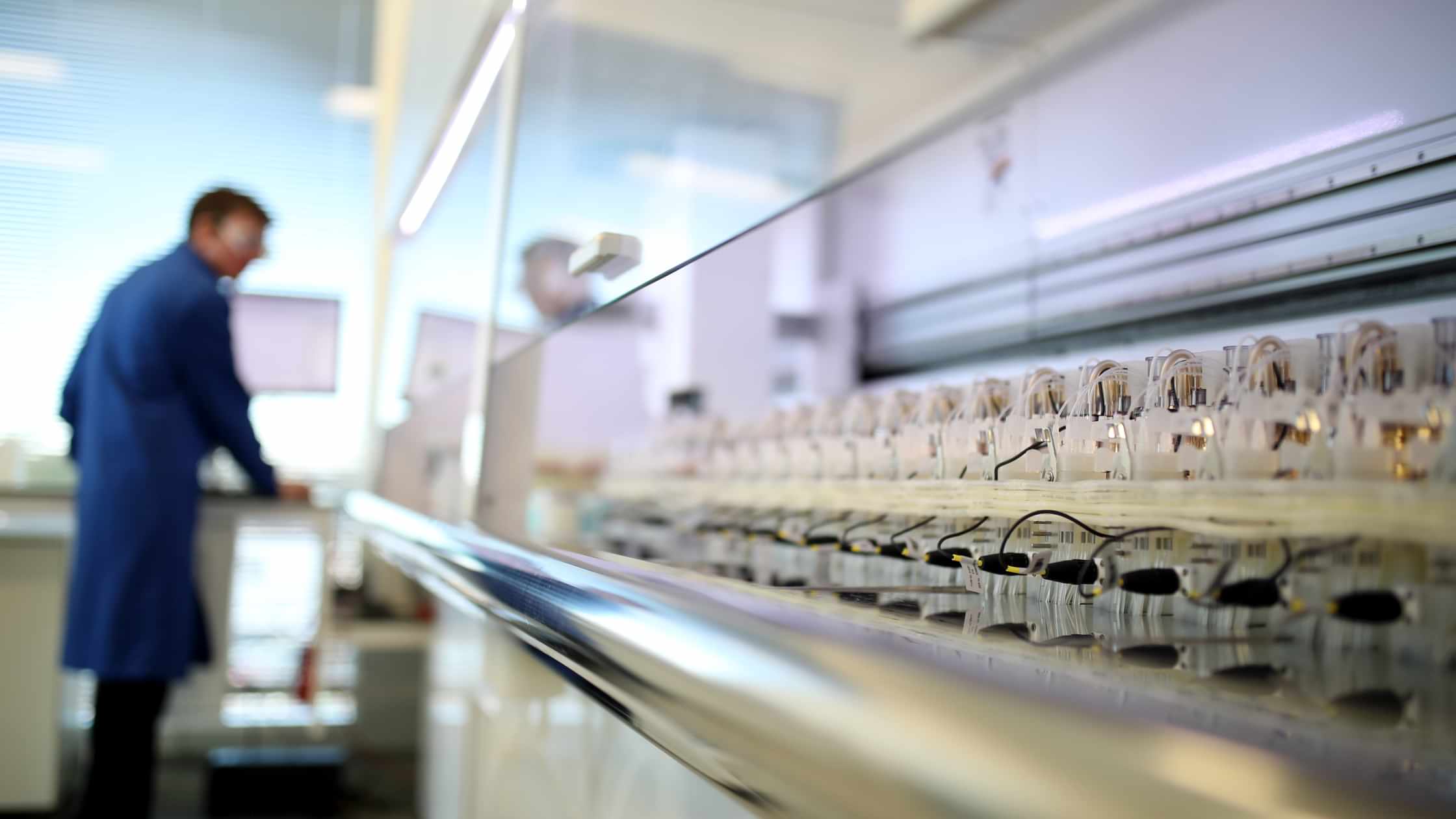 A stunningly simple concept built on highly sophisticated science
The speed with which mRNA vaccines were developed — just 63 days from the release of the virus sequence to the first dose administered in a human vaccine trial – is proof of the highly sophisticated science that underpins this technology. And yet the concept behind it is stunningly simple.
Unlike other, more-established, vaccine technologies, mRNA-based vaccines work by delivering instructions directly to the body's cells, that tell its own manufacturing system how to make the proteins which then cause an immune response. As the simplest molecule that takes the instruction from genes to cells with the blueprint for them to make a specific product, such as an antigen against a virus, the system is both highly efficient and works on a very small scale.
What's more is that RNA is chemically synthesised, meaning that ingredients for RNA therapeutics can be created in a matter of hours, rather than the days or weeks needed using traditional cell culture methods. This eliminates the need for lengthy product development and scale-up to manufacture, meaning millions of doses can be produced from just one process.
The effectiveness of the mRNA vaccines developed by Moderna and Pfizer/​BioNTech — between 93% and 95% — show just how good this technology is. The potential applications of RNA technology are huge.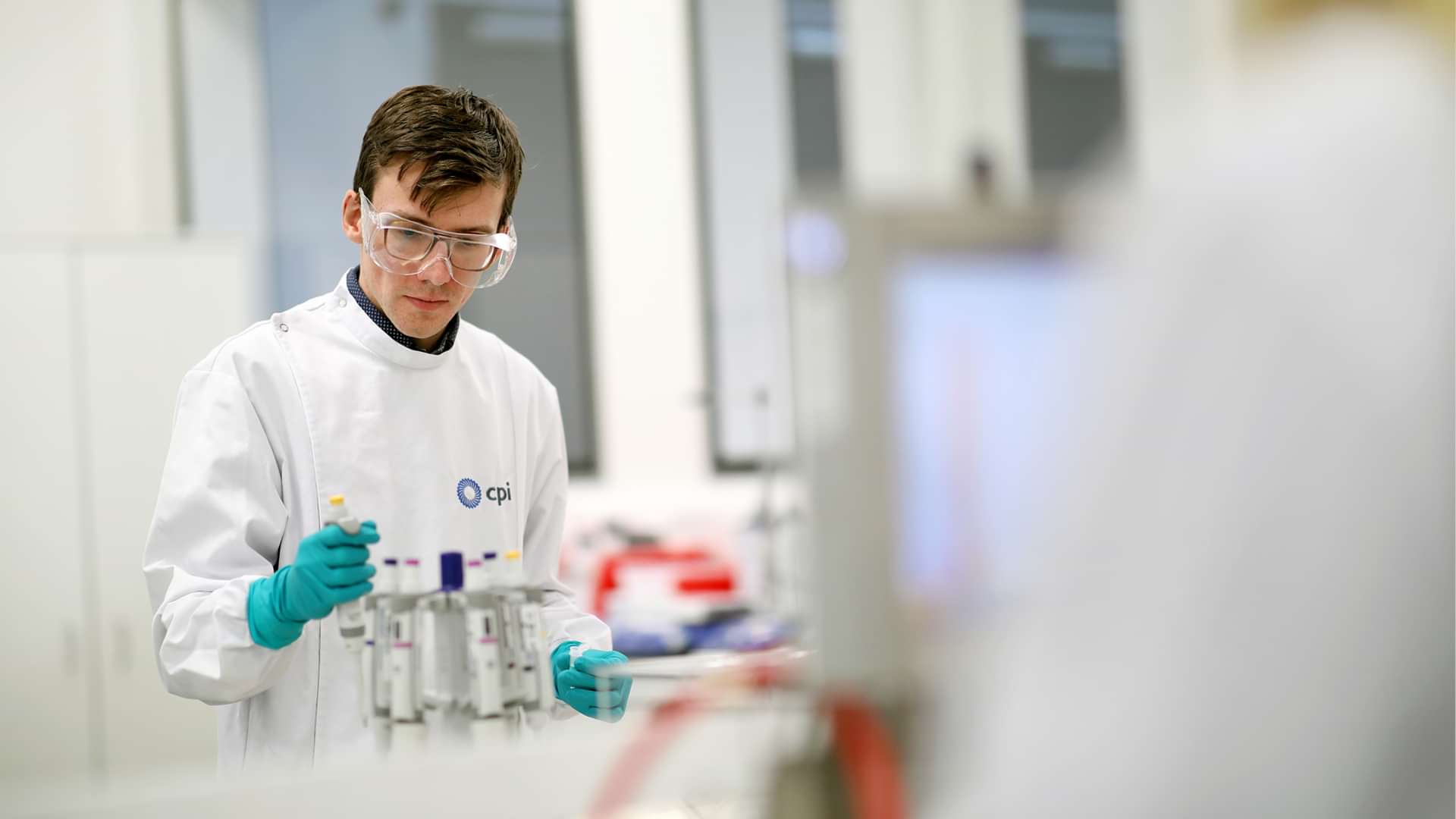 RNA technology at CPI
CPI has vast knowledge and expertise in RNA process development and scale-up our biologics and formulation facilities really are a one-stop shop for RNA development and manufacture.
Extensive capabilities in lipid nanoparticle technology and state-of-the-art equipment can support the synthesis, purification, manufacture, and encapsulation of both mRNA and saRNA using lipid nanoparticle technology. And we've developed steps to enable scale-up to 4L synthesis of a saRNA and lipid nanoparticle encapsulation process – achieving the largest scale RNA vaccine manufacture in the UK.
A pandemic legacy
Having firmly established itself as a main contender in the vaccine space, the race is on for the next major breakthrough for RNA technology. There is no question that the targeted, intense research carried out in the search for a COVID-19 vaccine over the past year has massively accelerated our scientific understanding and progress in this technology. With around 2550 active clinical trials in RNA vaccines and therapeutics currently ongoing worldwide, we can expect to see increased capacity building and enhancement of the technology from a collective scientific community. This is the important legacy of the pandemic.
The agility of this technology means we could also see facilities with local manufacture and distribution shoot up around the world. With the capacity to rapidly switch the platform to different disease and therapy areas, this technology could have the potential to support development of combined flu/​COVID vaccines, as well as alternative therapies for autoimmune diseases, cardiovascular disease, and other infectious diseases like HIV and Zika.
The potential real game-changer though, lies in the economics. As with all new technologies, the initial costs associated with RNA therapies may be high right now due to inflated prices for raw materials in immature supply chains, but there is potential for it to be much cheaper than more traditional therapies in the longer term. The capability to create products at much smaller scales with less upfront development makes this a real contender for global domination.
One of the ways we're supporting this rapidly expanding area is through a collaborative and global approach to sharing our expertise and know-how. From working as an integral part of the UK Government's Vaccine Taskforce to explore the early potential of mRNA vaccines, to the expansion of our capabilities to ensure the UK and the world is prepared for future pandemic or infectious disease threats.
Despite the success of the mRNA vaccine against COVID-19, it's clear we are facing a world where the emergence of novel viruses and other infectious agents will demand increasingly clever science. RNA technology may prove to be just the solution.
Enjoyed this article? Keep reading more expert insights...
CPI ensures that great inventions gets the best opportunity to become a successfully marketed product or process. We provide industry-relevant expertise and assets, supporting proof of concept and scale up services for the development of your innovative products and processes.
Stay updated with our insights by signing up to our newsletter