National Inclusion Week, founded by Inclusive Employers, connects organisations from all over the world who actively support, recognise and encourage inclusion in all its forms. The theme for 2021 is ​'United for Inclusion', which is centered around sharing best practices and promoting global unity.
At CPI, we're proud of our ever-developing inclusive practices and for us, inclusion goes beyond diversity data and statistics — it is the act of creating an environment where everyone feels welcome, heard, valued, able to contribute, respected and supported.
Inclusivity lies at the heart of CPI. It allows us to cultivate the diversity of thought, experience, and backgrounds of our outstanding people which in turn drives our world-class innovation.

As firm believers that all constructive alternative viewpoints need to be heard and considered before deciding on an approach, CPI places a high value on people's differences. But what does this really mean in practice?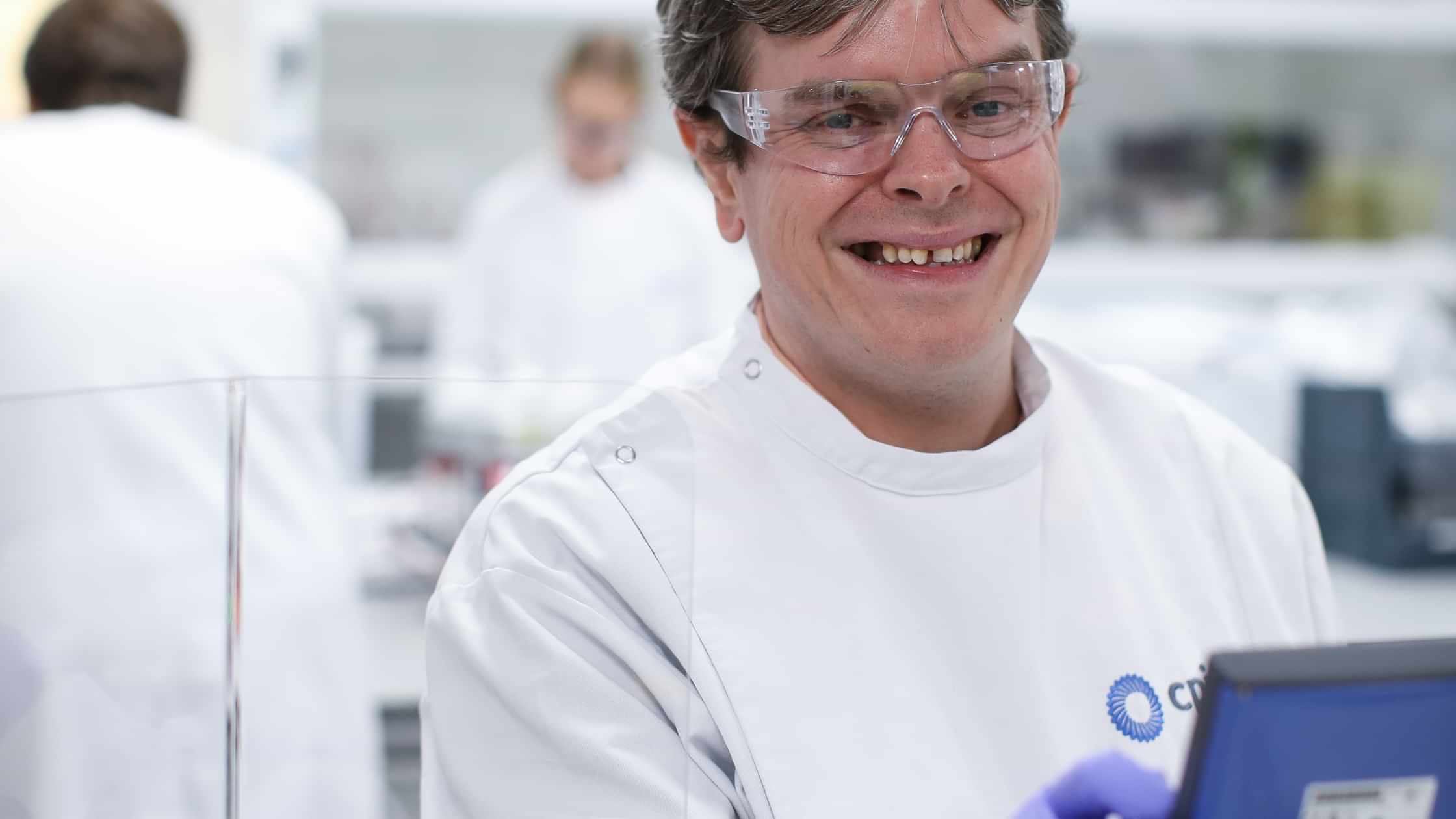 At CPI we're surrounded by incredible equipment, incredible facilities, and incredible innovations. This is precisely why we focus on a culture of conscious inclusion that puts our incredible people at the forefront. While we of course follow traditional diversity metrics, we also make sure to capture employee perceptions of inclusivity. By listening to each other, we empower one another to be the most authentic version of ourselves — allowing us to innovate and create an impact that we are proud of.
Through CPI recruitment practices, staff surveys, ​'bright ideas' forum, development activities, and our wellbeing programme, we consciously strive for an environment where everyone is heard and feels a sense of belonging. We don't just say our people matter — we show it in our everyday actions. Our recently refreshed employee value proposition puts our people at the heart of the organisation and when combined with our recent success in the IChemE diversity awards is a further step to broadening our commitment internally and externally.
While we pride ourselves on our progressive approach to inclusivity, we ensure to engage in external projects to learn and share best practices with other organisations, committed to driving inclusivity with our wider community.
One standout is our CPI STEM activity programmes, focusing on encouraging and supporting traditionally underrepresented groups at school age. We aim to inspire these individuals to develop career aspirations in science and engineering, advocating that STEM environments are attainable, welcoming, and inclusive for all. Most recently, we've been working with the Middlesbrough Football Club Foundation to develop a ​'Future Innovators' course to support young people in Teesside with career guidance and progression.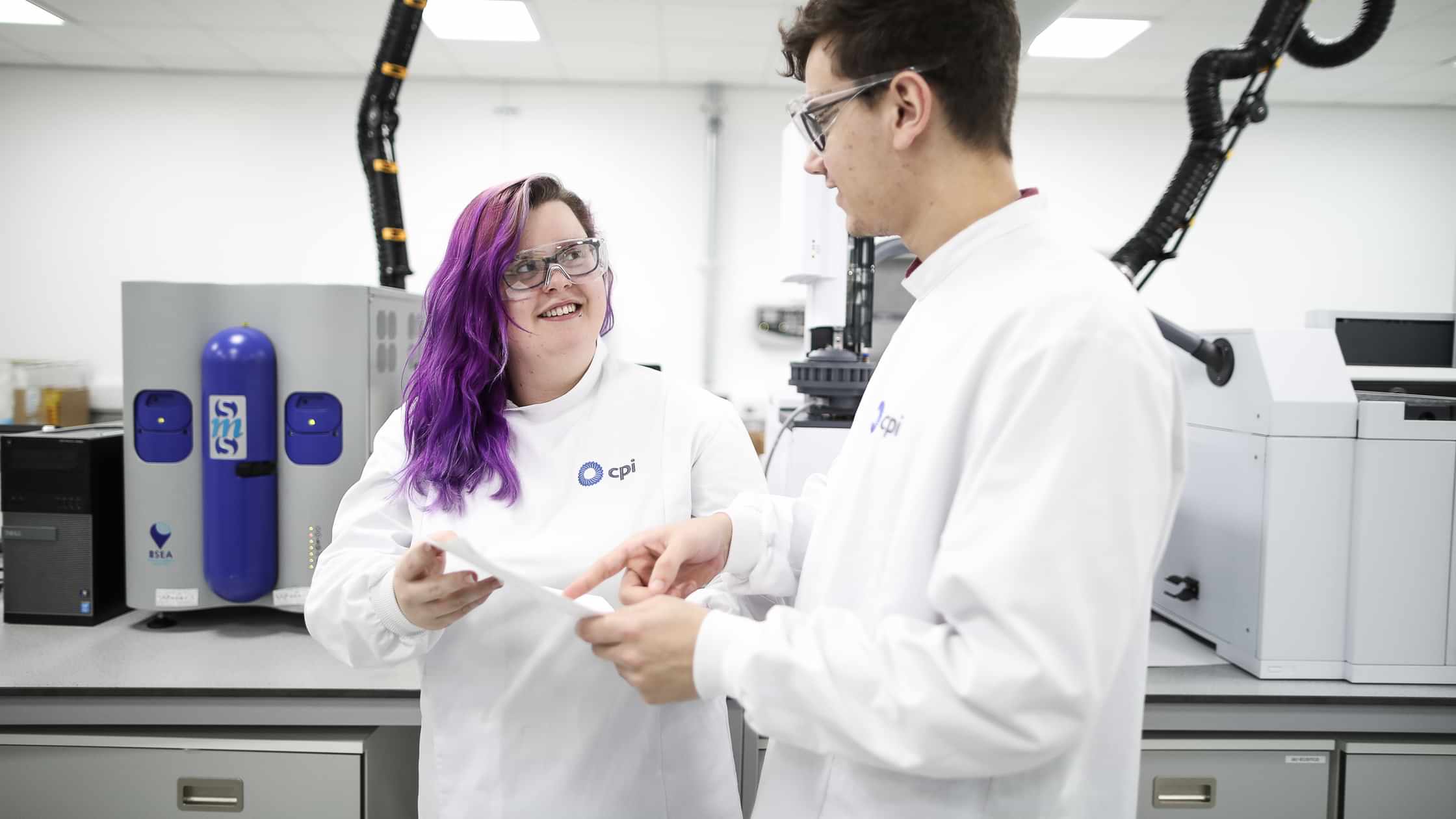 To create the best possible workplace for current employees and the next generation, we will play an active role in driving unity for inclusion. Going forward, we intend to share best practices with other organisations to collectively create work environments where all people feel respected, appreciated, and welcomed.
Inclusion enables great ideas to thrive and without ideas and imagination there's no innovation. Conscious inclusion is a key ingredient for making our world a better place and we commit to continuously improve, proudly taking action to become #UnitedForInclusion.
Alex Cole, Head of Strategic Marketing said: ​"Inclusion is part of the culture at CPI. Every member of the team has a voice and is supported to do their best. We are all encouraged to bring our best self to work, and our learning and reward culture enables us to do so. What I especially enjoy is how open senior leaders are to the views of us al. Not only do we run regular ​'all company' events where anyone can ask questions, but we have an open-door culture where senior leaders encourage our views. The diverse nature of CPI is something I also love. We celebrate diversity, including neurodiversity, and hear, value and leverage people's differences to support innovation. I'm proud to work for CPI."
Enjoyed this article? Keep reading more expert insights...
CPI ensures that great inventions gets the best opportunity to become a successfully marketed product or process. We provide industry-relevant expertise and assets, supporting proof of concept and scale up services for the development of your innovative products and processes.
Stay updated with our insights by signing up to our newsletter