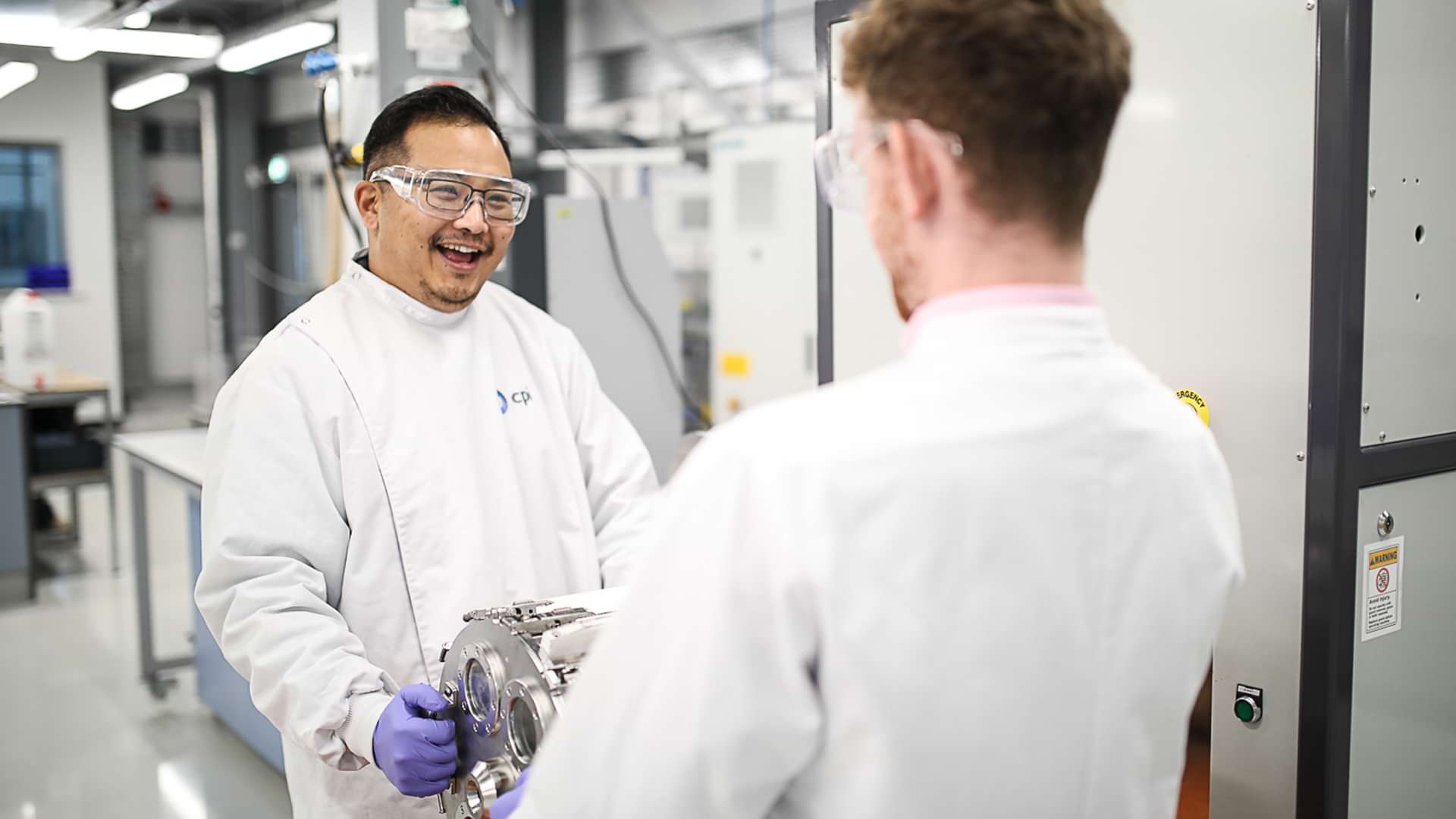 CPI

's Process Technology Team wins prestigious IChemE Global Award
23

Nov

2020

CPI has been awarded with a prestigious Institution of Chemical Engineers (IChemE) Award. Recognising the best in chemical engineering, the IChemE Global Awards – which are widely considered as the world's most prestigious chemical engineering awards – celebrate chemical, process and biochemical excellence.
After being named a finalist for both the Team and the Diversity and Inclusion Awards, CPI's Process Technology Team walked away as the winners of the IChemE Team Award at the IChemE Global Awards 2020 on November 18th. Sponsored by BakerHicks, this prize is awarded to the team that best demonstrates the implementation of a project, process, product or service within the chemical process sector.
CPI's Process Technology Team provides robust scale up design for new processes and technologies across all process industries. Helping both small and large companies, the Process Technology Team focus on delivery of lab scale development and process engineering scale up design to help customers commercialise completely new and novel products. This work has included developing a manufacturing process for a new COVID-19 vaccine and the successful creation of a scalable graphene oxide purification process. In addition, the team helped a customer scale up a novel recycling technology which led to the securing of millions of pounds in investment towards building a first-in-world plant.
The diversity and comradery in the team are also evident. The award was judged on the submission form only but for the virtual award ceremony, the Process Technology Team created a memorable video to showcase to the audience why they were shortlisted for these two awards. It's easy to see how well the team works together; watch the video here.
Joanna Newton, Process Technology Manager at CPI, said: ​"I am so proud to be a part of this unique, hard-working and collaborative group. We are a diverse team that work really well together on complex projects across a range of industries and we really focus on customer needs. But beyond that, we work together like a family, and I think that shows in our successful outputs, and ultimately in this recognition."
Frank Millar, CEO at CPI, said: ​"I am delighted that CPI's Process Technology team have secured this global award It highlights the importance of teamwork professionalism and diverse thinking to enable innovation, and really showcases why CPI is an exceptional place to work."
Members of the Award-Winning Team are:
Bryony Borrowdale – Engineering Placement Student
Cat McConnachie – Principal Engineer
George Williams – Research Engineer
Hanta Rabarjoelina – Senior Research Technician
Ivan Lowdon – Senior Research Scientist
Joanna Newton – Team Manager
John Williams – Principal Engineer
Kin On Ho – Research Scientist
Libby Goodes – Research Engineer
Mary Moore – Research Engineer
Min Zhang – Senior Research Engineer
Mona Gayle-Jinadu – Senior Research Engineer
Nigel Okey – Principal Scientist
Let's innovate together
To find out more about how we can work together, please enter your details below.