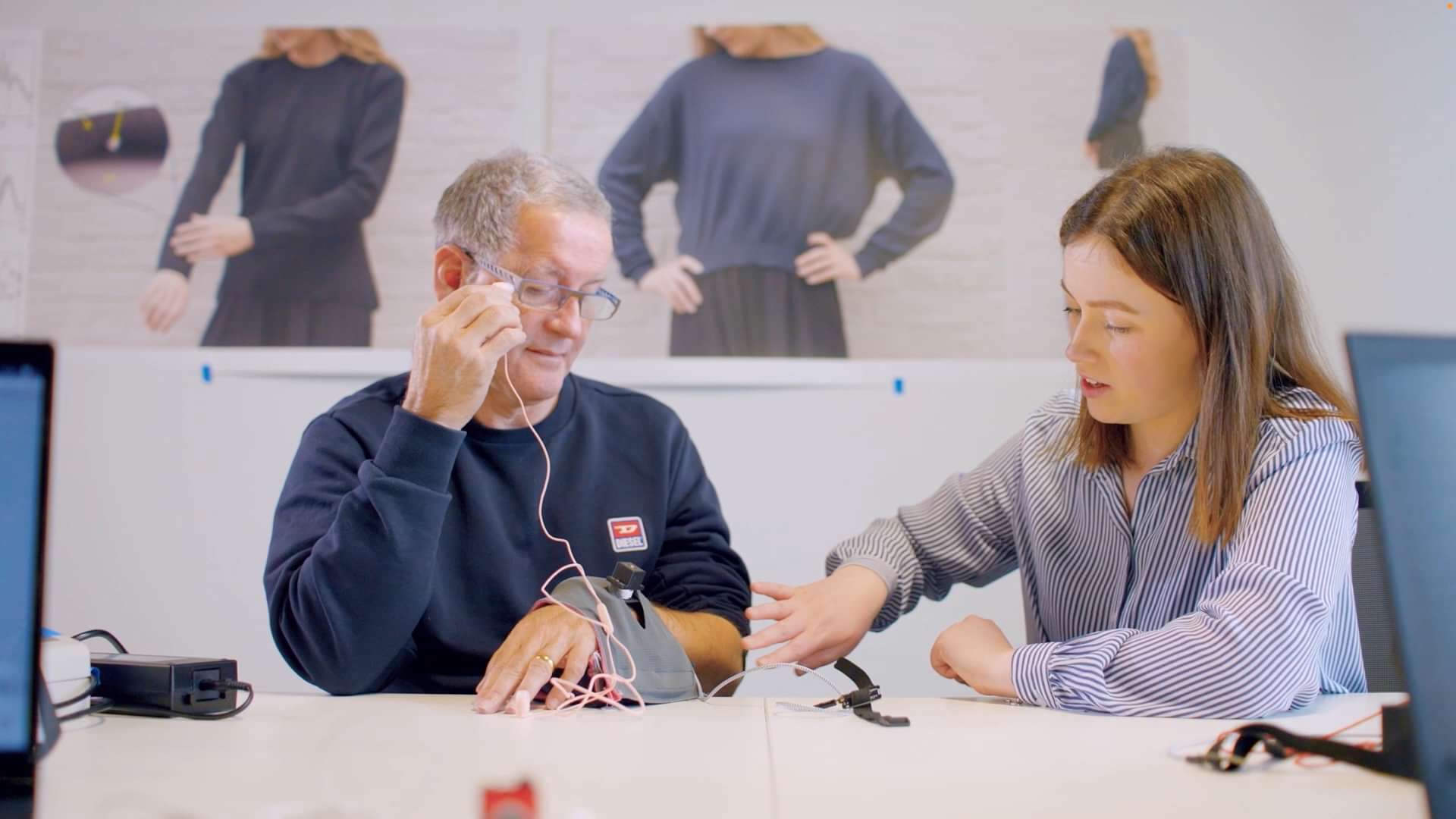 Wearable technology for stroke survivors could help up to
50

% of patients
17

May

2023

A first-of-its-kind wearable device for stroke survivors could help up to 50% of stroke survivors recover movement in their arms and hands.
Currently, moderate-to-severe stroke survivors have very limited treatment options available.
The PowerBead device has been developed by KnitRegen, a next-generation MedTech company, which makes wearable technologies to support recovery from stroke or brain injury.
Smart textiles are used to deliver state-of-the-art muscle stimulation that allows people who have experienced stroke to continue their recovery outside of therapy sessions.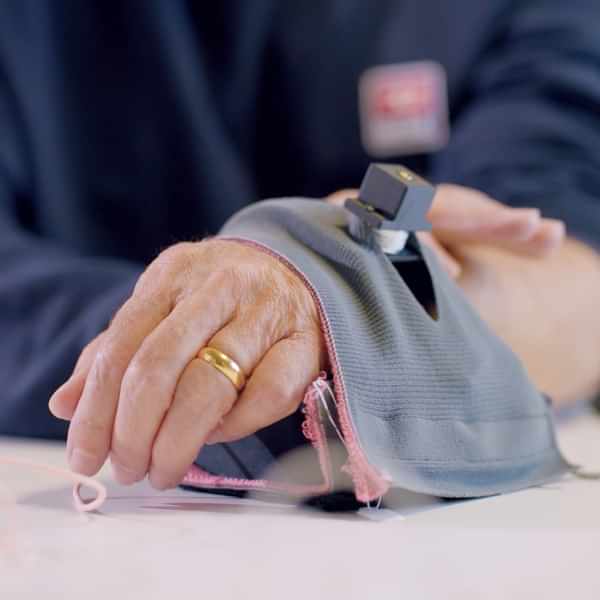 The device could provide a new treatment for those with moderate-to-severe impairments to recover arm movement.
We worked with KnitRegen to develop its prototype, making the device wearable around the wrist and integrating a rechargeable battery and Bluetooth connectivity.
Our collaboration with KnitRegen addressed medical safety requirements and made the device more energy efficient by selecting the correct components for the design.
Estimates suggest that one in four people are likely to experience stroke during their lifetimes, with 50% of those suffering moderate-to-severe impairments as a result.
Early evidence from a study of 16 stroke survivors showed that the PowerBead can artificially activate muscles in the hand and arms.
The company plans to test the long-term recovery effects of the device in stoke survivors to see how their strength and movement improves over time. Information collected from this study will be used to create a final prototype ready for independent clinical testing.
Glenn Aitchison, Electronics and Mechanical Manager at CPI, said:
"We are delighted to have worked with KnitRegen to help develop this state-of-the-art technology proof of concept. This device has the potential to provide life-changing treatment for people who have moderate-to-severe impairments in their arm after suffering from a stroke.
"CPI are committed to helping companies like KnitRegen develop their products across healthcare and medical devices, following clear guidelines and regulations to reduce risk and deliver on the client's needs. We are looking forward to helping KnitRegen on their path towards clinical trials for this device."
Dr Laura Salisbury, Director and CEO at KnitRegen Ltd, said:
"We have some really exciting work on the horizon that could see many stroke survivors benefit from our technology. Working with CPI has enabled us to develop our control board and power supply from our previous test prototype. This means we can travel to more stroke survivors across the UK to enable them to take part in our testing – a really important step because we want to ensure our device is optimised to meet the needs of as many people with diverse backgrounds and mobility issues as possible."
Let's innovate together
To find out more about how we can work together, please enter your details below.
CPI is your innovation partner to make your ideas a reality.