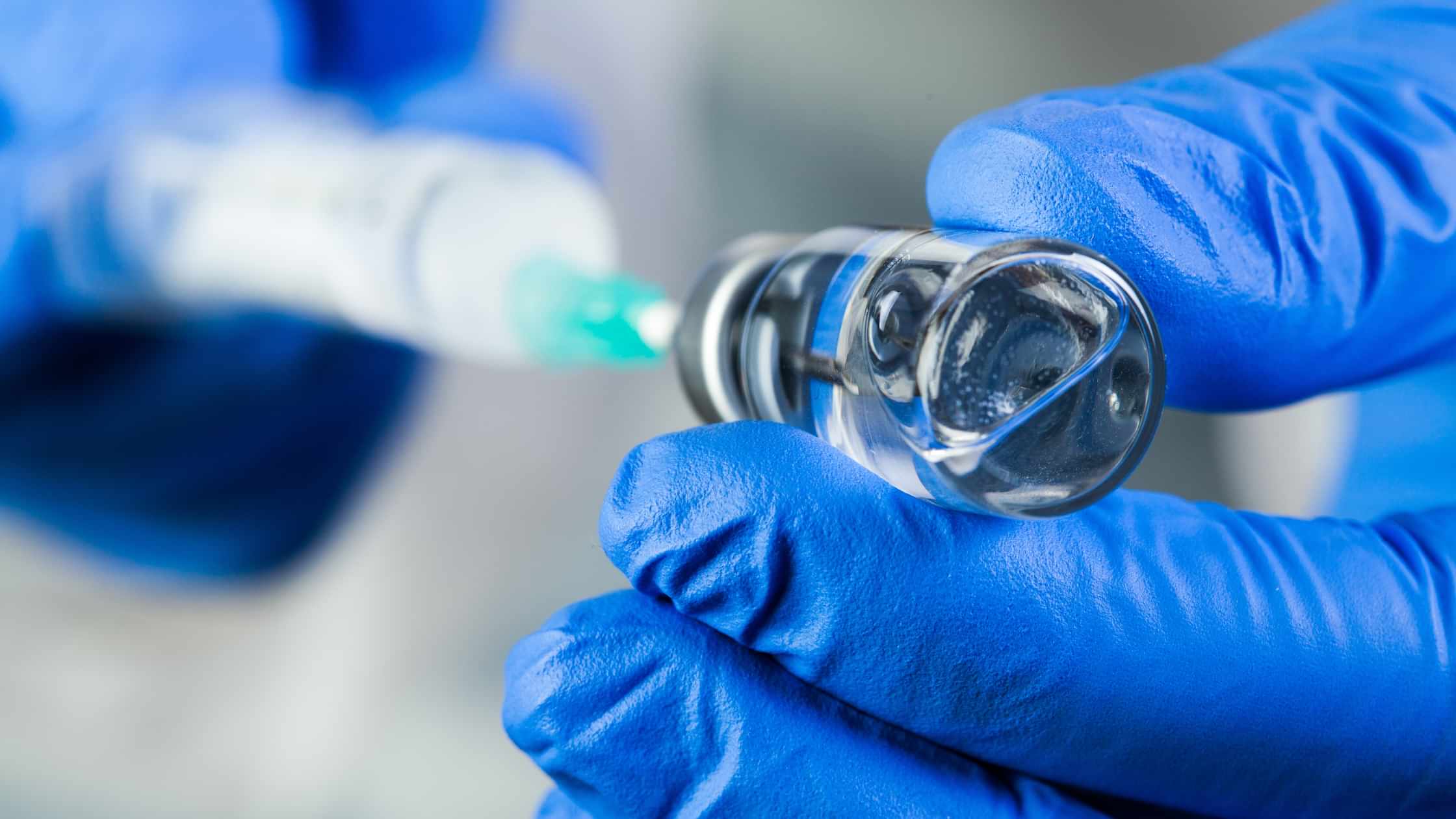 CPI

launches

RNA

Centre of Excellence
21

Sept

2023

Opened in Darlington, this first-of-its-kind facility will drive UK leadership in pandemic preparation and RNA therapeutic innovation.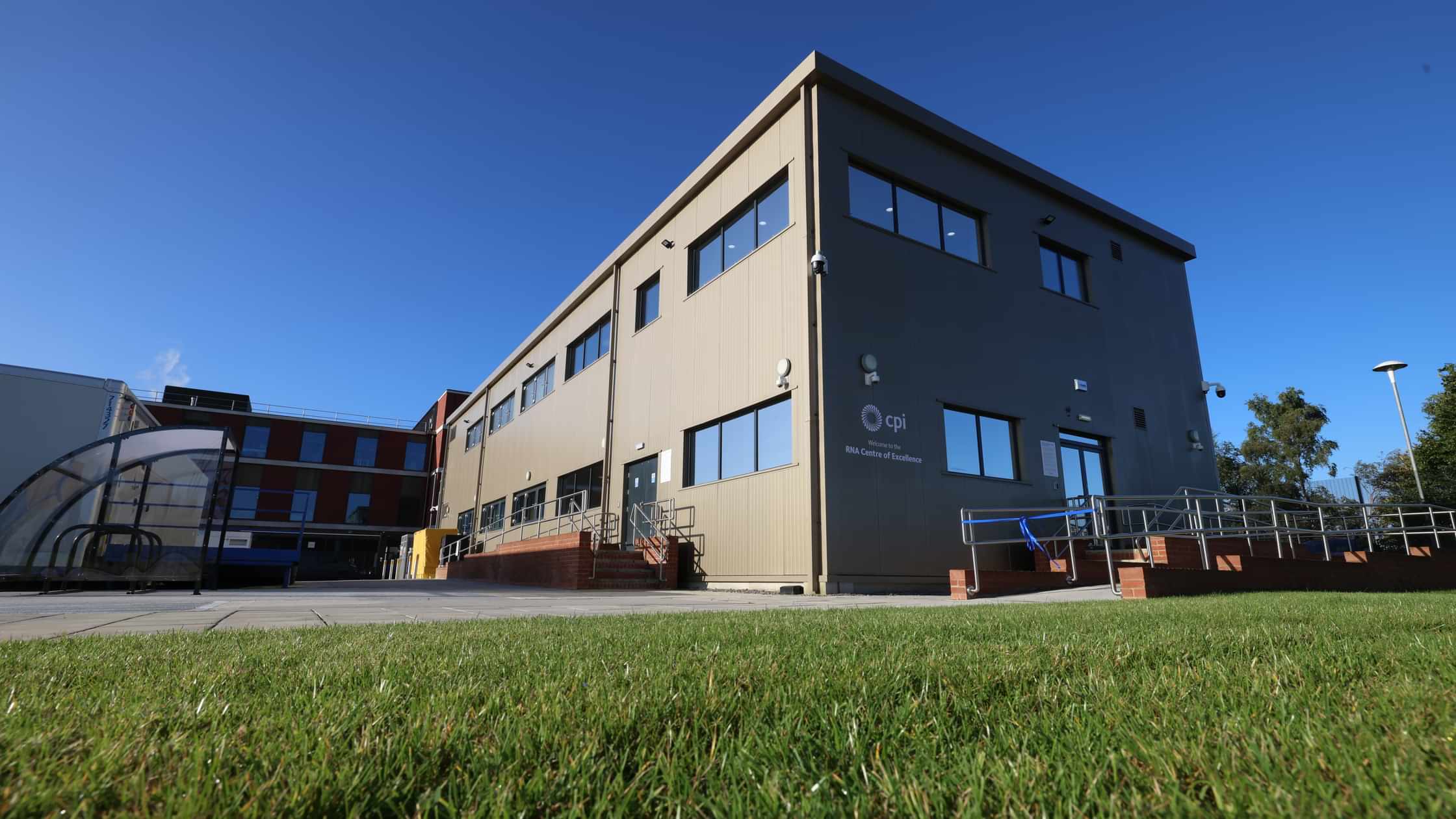 A new centre to develop cutting-edge vaccines and therapeutics opened today in Darlington, UK.
The £26.4 million RNA Centre of Excellence will form a UK hub with the capability to develop and manufacture treatments for incurable or hard-to-treat illnesses.

The Centre has the capacity to deliver 100 million vaccine doses in the event of a future health emergency. But it will also supply material for clinical trials, working on treatments against infectious and non-infectious diseases – a critical step in getting new, more effective drugs to patients.
At launch, the Centre is the only open access facility in the UK which can produce lipid nanoparticle-encapsulated messenger and self-amplifying RNA vaccines and therapies. Providing much-needed infrastructure and outstanding expertise, it will promote access to innovative vaccines in both the UK and around the world.
This unique suite of innovation support combines product and process development with scale up and clinical production in both mRNA manufacture and lipid encapsulation at a single site. This will help cement UK leadership in the development and commercialisation of innovative RNA products and processes and attract inward investment and promote resilience and sustainable growth in the UK healthcare ecosystem.
Pivotal support and expertise
Having played a key role in the accelerated development of COVID-19 vaccines as part of the UK Government's Vaccine Taskforce, CPI has built the knowledge and networks to support every stage of RNA development and scale-up. We are already working with pioneering partners to drive forward a variety of RNA projects, including a first-of-its-kind saRNA flu vaccine in collaboration with VaxEquity.
Funded by the Department for Science, Innovation and Technology (DSIT), the RNA Centre of Excellence provides pivotal support and expertise in the UK for groundbreaking development, scale-up, and manufacture of new RNA therapies and vaccines.
To celebrate the launch, an event was held on Thursday, 21 September to open the new facility. George Freeman MP, Minister of State at the Department for Science, Innovation and Technology, was in attendance to cut the ribbon and officially open the new Centre.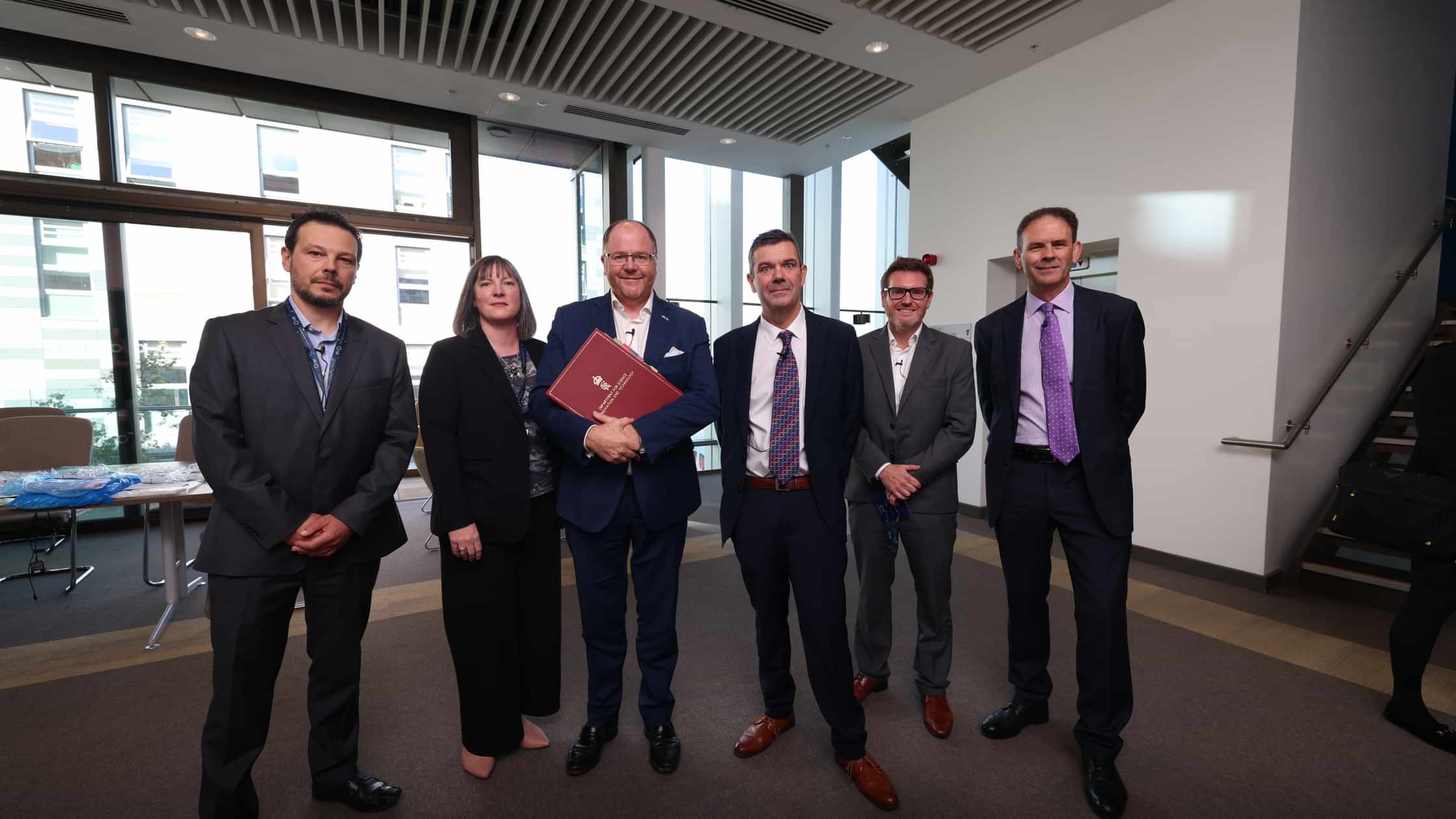 Frank Millar, CEO at CPI said:
"Lipid nanoparticle-encapsulated messenger and self-amplifying RNA vaccines and therapies have huge potential. These new technologies, which were utilised throughout the COVID-19 pandemic are set to light the touchpaper on the race to develop therapeutics and treatments for incurable diseases.
"This is a landmark day for CPI and our work to drive forward new technologies in health, and I would like to thank those involved who have worked tirelessly to see this centre through to its launch today. But, it is also a landmark day in scaling up the UKs ability to develop new vaccines and therapeutics, as well as safeguard us against future health emergencies.
"These new techniques for developing treatments could provide the UK, and the world with the ability to save or make life-changing improvements to patient outcomes."
Minister of State at the Department for Science, Innovation and Technology, George Freeman, said:
"We have learnt the lessons from the Covid-19 pandemic, remembering the crucial role rapid vaccine development, delivered at scale, had in saving lives and safely restoring our freedoms.
"That is why we are building on the UK's life sciences prowess and backing the RNA Centre of Excellence through £26 million of Government funding, which will strengthen future pandemic preparedness, boost pioneering work to tackle the most hard-to-treat diseases and grow our economy through innovation."
Let's innovate together
To find out more about how we can work together, please enter your details below.
CPI is your innovation partner to make your ideas a reality.