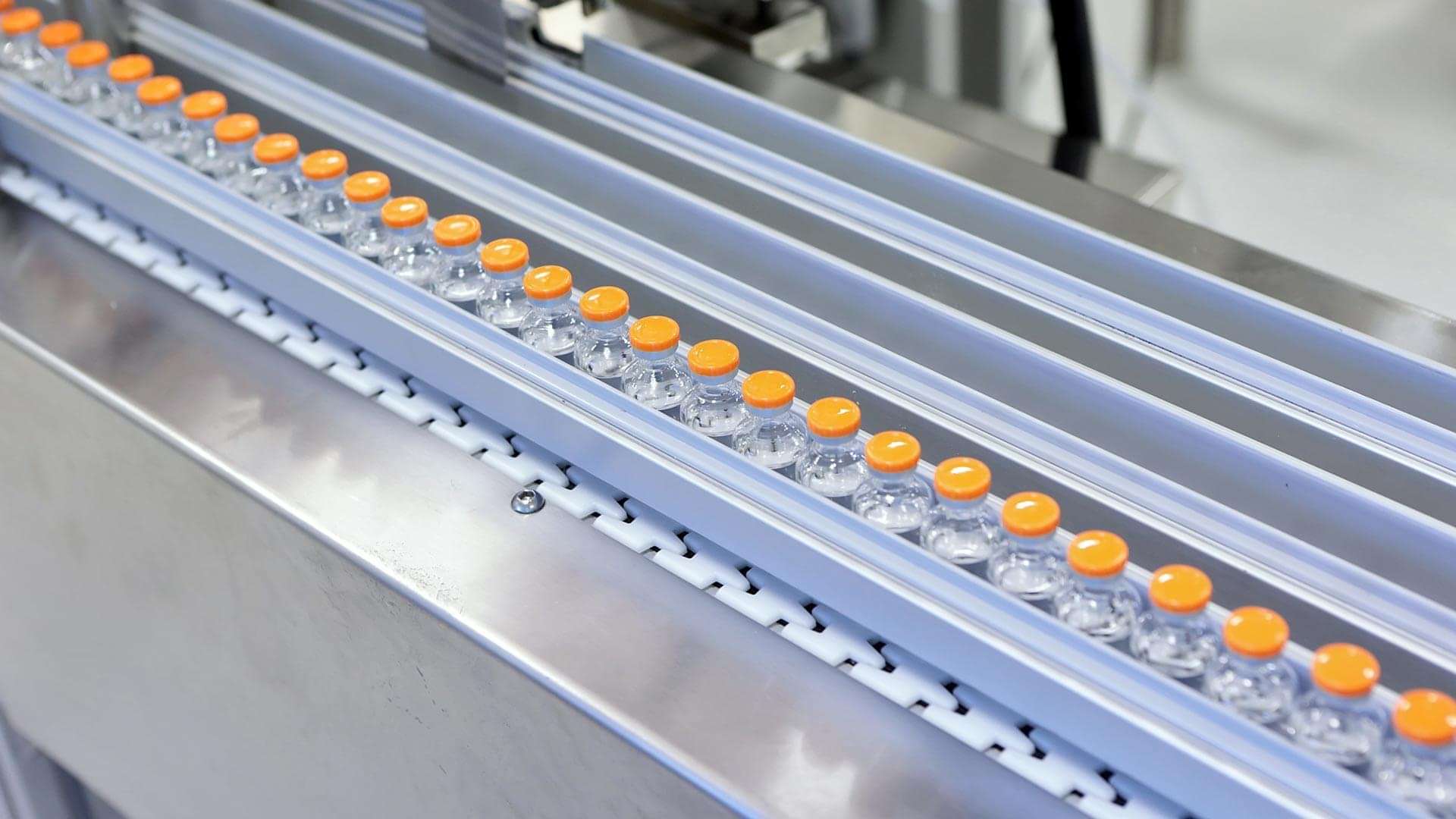 An update on the Medicines Manufacturing Innovation Centre
14

Nov

2019

Since we made the announcement last year that CPI would be one of the collaborative partners in delivering the new Medicines Manufacturing Innovation Centre, the team have been working tirelessly to engage with industry and drive projects forward. Funded by UKRI and Scottish Enterprise, the new facility will enable industry, academia, healthcare providers and regulators to work collaboratively to address challenges and maximise technology opportunities within the medicines supply chain.
Building the team
Since Dave Tudor's appointment as Managing Director earlier this year, the team has grown dramatically, bringing together knowledge and experience from a breadth of backgrounds and industries. The team consists of dedicated staff from each of the partner organisations which includes CPI, University of Strathclyde, GSK, AstraZeneca, UKRI and Scottish Enterprise.
Delivering Grand Challenges
Despite the facility not being due for completion until 2021, we currently have two Grand Challenges well under way. Grand Challenge 1 is redefining how we will produce oral solid dosage medicines more robustly and efficiently utilising continuous direct compression. A world class demonstrator will be delivered to prove these principles at commercial scale, with state-of-the-art monitoring, control and automation strategies.
This project is currently being managed at the University of Strathclyde and will move into the new centre upon its completion.
Grand Challenge 2 will deliver Just-in-Time clinical supply material using a modular robotics system with novel automation, capable of integrating with cGMP partner systems to achieve real time material release. This will have benefits, such as delivering individual patient orders, enabling smart label printing and allowing multiple products on the line concurrently due to a novel bottle design.
Equipment manufacture is underway and user requirements for the integration software are being finalised. Extensive testing of this novel and innovative equipment will begin shortly at CME, the supplier's premises in Taunton with Site Acceptance Testing at the centre scheduled for April 2021.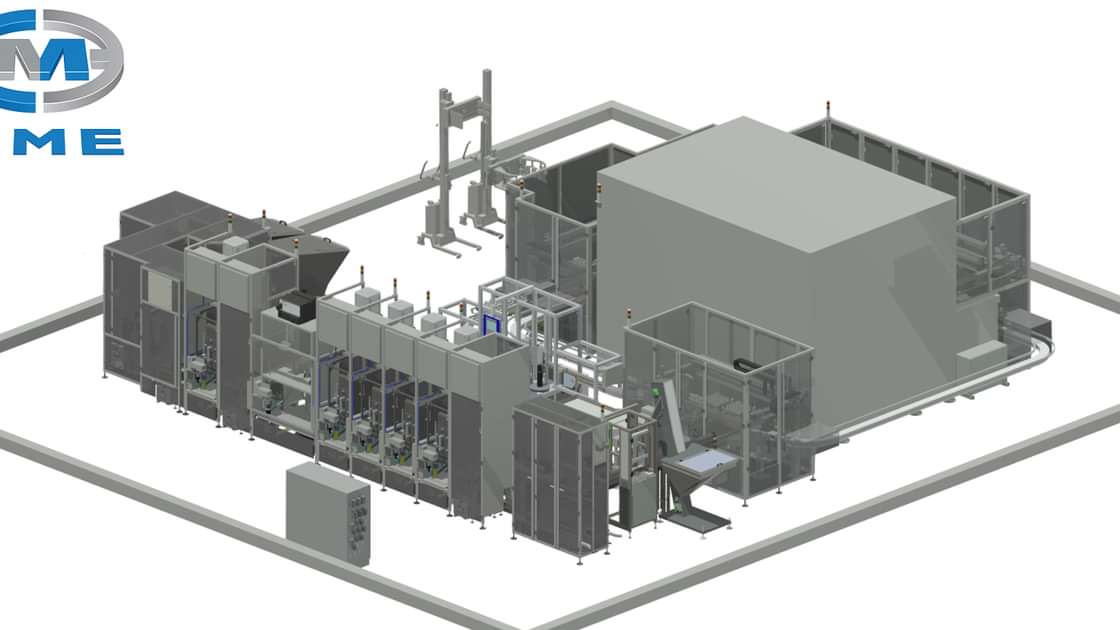 Building the centre
The design team, BakerHicks, have been appointed and concept design of the centre is now nearing completion. The design includes four cleanrooms, one for each of the envisaged Grand Challenge programmes, with support activities and services. Plus an events space providing a hub for pharmaceutical sector focussed activities.
The planning application was submitted to Renfrewshire Council in September 2019 and we have been coordinating with the Advanced Manufacturing Innovation District (AMIDS) development and the National Manufacturing Institute Scotland (NMIS) to manage concurrent construction projects through 2020 and into 2021.
The consultant team, Currie & Brown, have been appointed to provide project, cost and quality management support for the detailed design and build. Procurement of the construction contractor is currently in progress, and will be complete in Dec 2019.
Detailed design is expected to commence in Jan 2020 with start on site scheduled for Apr 2020.
Workshops and events
We recently hosted a road mapping workshop for the centre to review progress on existing Grand Challenges as well as to identify and priorities potential future Grand Challenges. The workshop was very well received with a great turnout of delegates across industry, academia and government taking part in discussions and activities that will shape the future direction of the centre. The workshop not only reaffirmed the direction we are moving in with current Grand Challenges, but also provided clarity as to what future Grand Challenges could be.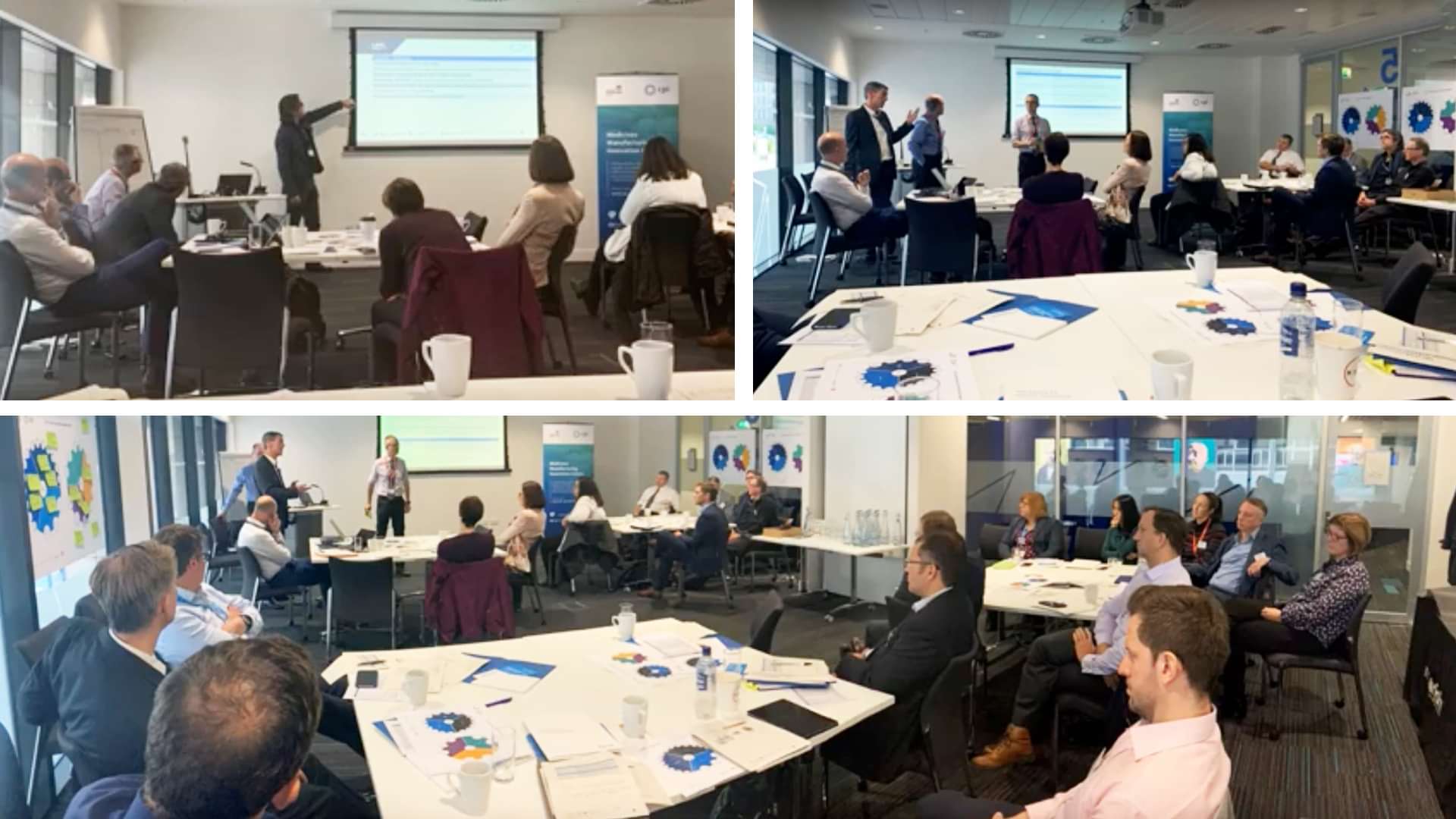 We will be at Pharma Integrates conference in London on the 18th – 19th November, come and visit us at stand 4 to meet some of the team and find out more about the centre and our capabilities.
We are also sponsoring the Scotsman Annual Life Sciences Conference in Edinburgh on the 26th November where Dave Tudor will be delivering the Keynote speech. We will also be hosting a session on ​"Advanced Technologies in Life Sciences supply and manufacture" at the event.

Let's innovate together
To find out more about how we can work together, please enter your details below.