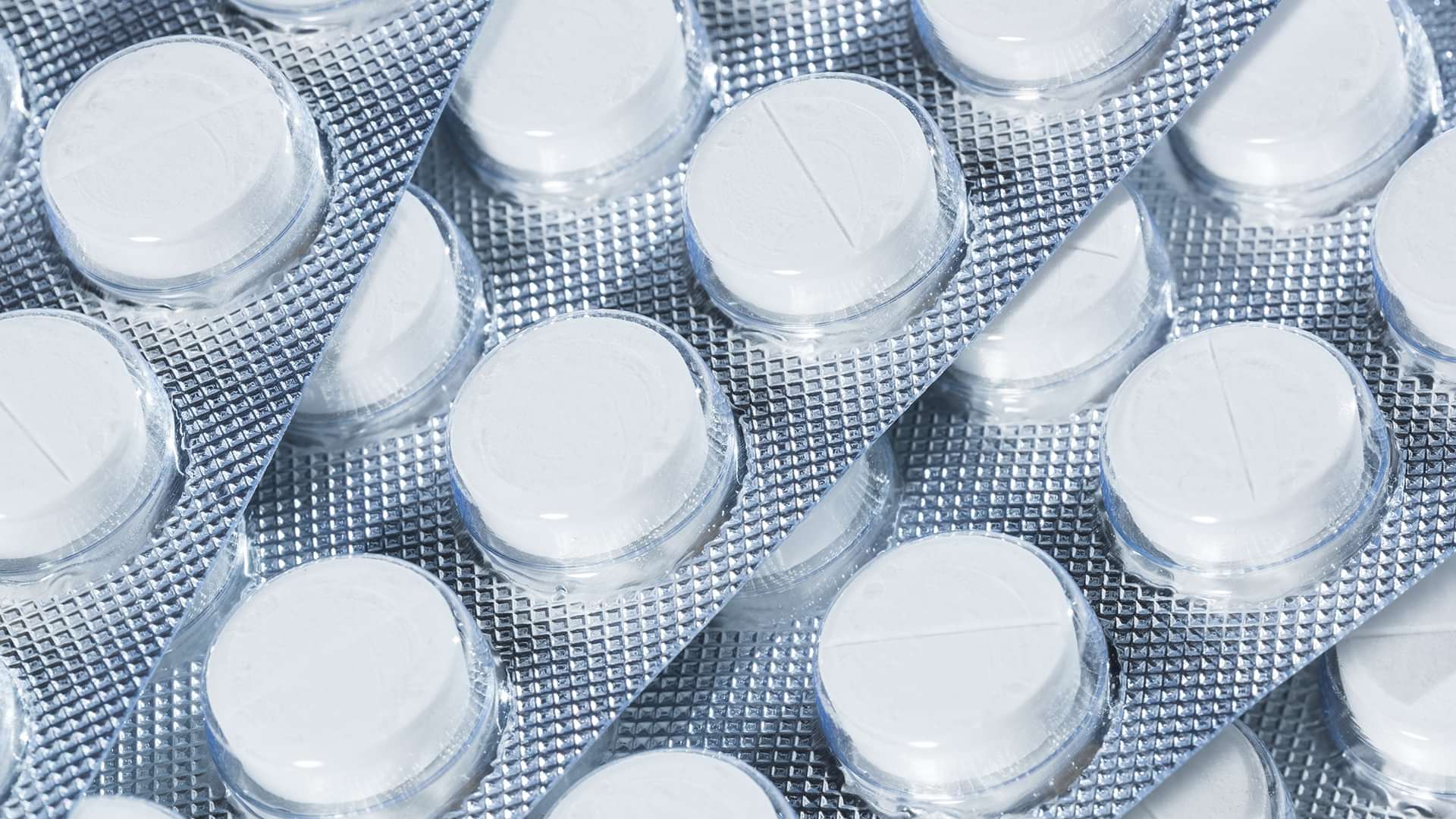 Successful workshop maps out future for the Medicines Manufacturing Innovation Centre
26

Sept

2019

An array of industry experts, equipment suppliers, government and academia came together recently in Glasgow for a two-day, Road Mapping Workshop for the new Medicines Manufacturing Innovation Centre.
As the first of its kind in the world, the centre is looking to the future of pharmaceutical production and how to speed up the rate at which new technologies are adopted within the industry.
The aim of the workshop was to catch up on the progress of the first two projects (Grand Challenges) being run by the centre, reaffirm their scope and direction before identifying and prioritising potential future Grand Challenges.
Although the £56m cutting-edge facility has yet to have a spade put in the ground, and will not be fully operational until March 2021, the centres collaborative partnership has been actively pushing ahead with the early phases of the two projects that will be first to take up residency once complete, aimed at bringing significant benefits to patients.
Kicking off the workshop, Managing Director for the new centre, Dave Tudor, explained the importance of the Grand Challenges to the partner organisations, the sector and ultimately the patients. With health economics under extreme pressure and new drug processes increasingly complex, he stressed the need for industry to think and act differently to break the traditional manufacturing paradigm.
Dave described how, in response to this challenge, both the UK and Scottish Life Science Strategies now have a focus on manufacturing and from this a significant investment has been made in innovation and performance centres, of which the Medicines Manufacturing is one.
Unlike many centres, the model revolves around a collaboration between industry, academia and government with technology challenges defined and specified by industry consortia. To maintain the disruptive thinking, Grand Challenges must meet the following criteria;
Modular designs for continuous manufacturing
Digital product and process design

&

operation

PAT-

and digitally enabled real-time quality control
Supply chain integration
A strong skills development agenda complements this, aimed at delivering the workforce required for Pharma 4.0 whilst the new technologies are proven at scale in a GMP-capable environment.
Day 1 of the workshop focused on Grand Challenges 1 and 2, with representatives of all current partners (CPI, GSK, Astra Zeneca, University of Strathclyde, Scottish Enterprise and UK Research & Innovation) in attendance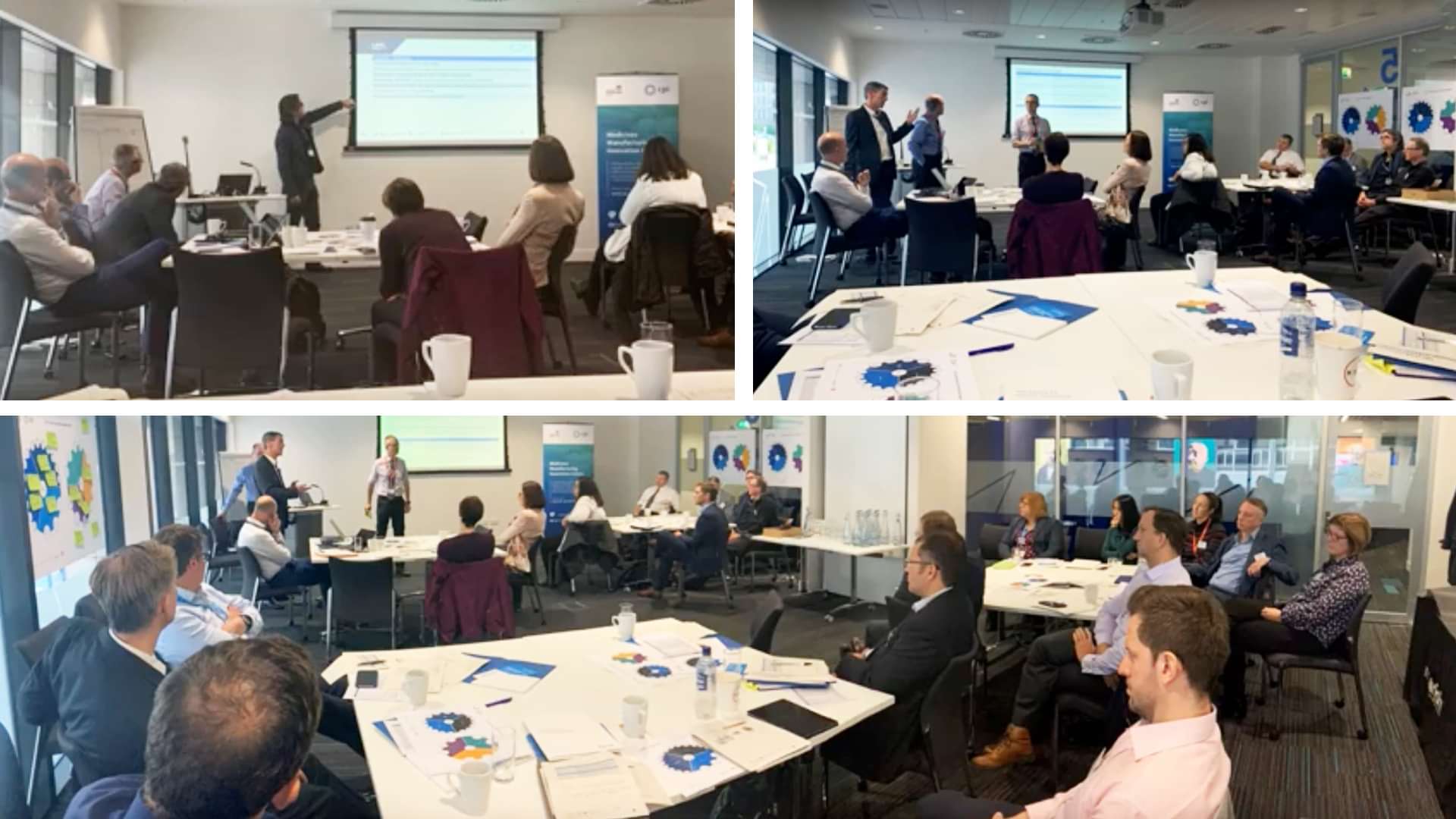 An update on Grand Challenge 1 was provided by John Robertson, Senior Research Fellow at the University.
Grand Challenge 1 is redefining how we will produce oral solid dosage medicines more robustly and efficiently utilising continuous direct compression. A world class demonstrator will be delivered to prove these principles at commercial scale, with state-of-the-art monitoring, control and automation strategies.
Aligned to the principles of portable, continuous, miniature and modular along with the use of digital manufacturing concepts, benefits will be less material waste, improved control and cheaper cost of capital. Work is already underway to develop a digital twin at the University of Strathclyde ahead of the demonstrator being created at the new centre.
Considering extensions to the scope of this project, in-depth discussions focussed on whether the kit could be modified from small ​'launch' scale to a more flexible, commercial scale with the potential of being connected directly to Grand Challenge 2. This would require a review of the number of inputs and the reduction of wetted and moving parts to allow quicker cleaning and change overs.
It was also agreed to include compaction, coating, AI/ML modelling along with standardisation of data flows and material properties database.
An update on Grand Challenge 2 was provided by Dave Berry, who is leading the project for CPI.
Grand Challenge 2 will deliver Just-in-Time clinical supply material using a modular robotics system with novel automation, capable of integrating with GMP partner systems to achieve real time material release. This will have benefits, such as delivering individual patient orders, enabling smart label printing and allowing multiple products on the line concurrently due to a novel bottle design.
Equipment manufacture is underway and user requirements for the integration software are being finalised. Extensive testing of this novel and innovative equipment will begin shortly at CME, the suppliers premises in Taunton with Site Acceptance Testing at the centre scheduled for April 2021.
Discussions followed around how this would be attractive to ​'launch' sites who have increasing needs for smaller, quicker batches to support niche products, but current scope only goes as far as the bottling and labelling and does not include cartons and other secondary packaging stages.
After some debate it was agreed the current scope of this project should not be changed, but a business case will be developed to look at moving the application from clinical to commercial supply.
Additional Strategic Partners for Grand Challenges 1 & 2 were considered as Dave explained the importance of getting the balance right between protecting the initial investment made by the original partners and harnessing the value, expertise and technology that new partners can bring to ensure we maximise the benefits of each challenge to the sector and to patients.
A networking dinner followed a full-on day, with additional industry experts, equipment suppliers and stakeholders joining the group.
Along with the unveiling of a newly commissioned video that explains the background, purpose and progress of the centre, a Q&A session allowed Frank Millar, Chief Operating Officer for CPI to confirm his support and commitment to the centre and he described how excited he was to see what can be delivered.
Day 2 of the workshop focused on Grand Challenges 3 and 4, with additional industry experts and equipment suppliers joining the group from Day 1.
A list of 6 potential projects were introduced for consideration, compiled by the TAC (Technical Advisory Committee). In small groups, the attendees were given the morning to air their views and opinions in an ideation session, challenging, developing and debating each of the 6, as well being given the chance to add anything they felt was missing.
This resulted in the 6 becoming 8 potential projects, and the afternoon was used to conduct a scoring and prioritising exercise to condense this back to the 4 strongest contenders, which were;
Industrial particle Design

&

Delivery
Modular Design
Clinical Direct Compression Small Facility
End to End Small Factory
A high-level economic impact statement will be produced for each, allowing the list to be further narrowed to just 2, and following the identification of appropriate strategic partners, full business cases will be written.
Summing up the event, Dave said, ​"I would like to thank all those who took the time out to be part of this really important workshop.
"I got a lot of energy seeing the interaction and collaboration, and the level of alignment gave me great confidence about where the centre can go.
"We got reaffirmation that the direction we are going in with Grand Challenges 1 & 2 is absolutely right and have agreed on incremental scope items and opportunities for future partners.
"Just as important, we have really good clarity as to what Grand Challenges 3 & 4 could be, and I hope to announce these early next year."
As a world first, the Medicines Manufacturing Innovation Centre will change the future, bringing value to patients in a way never seen before. Collaborative funding will drive the adoption of new technologies, making medicines of tomorrow available today.
Let's innovate together
To find out more about how we can work together, please enter your details below.