Meet the Medicines Manufacturing Innovation Centre Team
The Medicines Manufacturing Innovation Centre is a collaboration between CPI, University of Strathclyde, UKRI, Scottish Enterprise, AstraZeneca and GSK.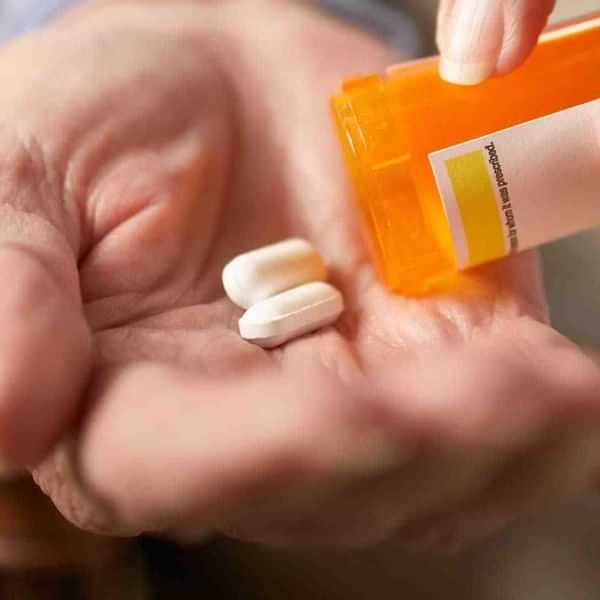 The Medicines Manufacturing Innovation Centre is a collaboration between CPI, University of Strathclyde, UKRI, Scottish Enterprise and founding industry partners, AstraZeneca and GSK. Located in Glasgow, Scotland, and due to open in early 2022, this unique, state-of-the-art facility will offer transformative solutions in small molecule and fine chemical manufacturing.
The team are already busy engaging with industry, and currently have two ​'Grand Challenge' projects underway, one led by the University of Strathclyde and the other led by CPI. These projects will migrate into the centre upon its completion. Leading the Medicines Manufacturing Innovation Centre is Dave Tudor, Dave joined CPI as Managing Director of the centre in 2018 and since his appointment he has been building a dedicated team of highly skilled, multi-disciplinary employees to drive activity forward.
Meet the team…
Dave Tudor — Managing Director of the Medicines Manufacturing Innovation Centre, CPI
Dave is responsible for delivering the business strategy for the Medicines Manufacturing Innovation Centre. Prior to joining CPI, Dave was VP Head of GMS Strategy at GSK with responsibility for manufacturing strategy, deployment of strategic programmes, performance management and advocacy. Dave has over 20 years' experience at GSK in a range of technical, compliance and manufacturing leadership roles. He plays an active role with a number of Governments and is currently co-chair of the Life Sciences Scotland Industry Leadership Group.
Lesley Irvine – PA to MD of Medicines Manufacturing Innovation Centre, CPI
Lesley is PA to Dave Tudor. Lesley joined CPI in March 2019 following 34 years' service with GSK where she held several positions before becoming an Exec PA for Dave Tudor, VP for Primary Supply Chain in 2012 and latterly providing support for Dave as the VP for Strategy. These roles involved working with global supply chains working with PA's and teams in several Worldwide locations. A large part of Lesley's role was engaging with external bodies such as Scottish Government, UK Government, Scottish Enterprise and the Life Sciences Scotland Industrial Leadership Group.
Jerry Cooper – Project Director, CPI

Jerry is Capital Project Director for the Medicines Manufacturing Innovation Centre. He joined the project in June 2017 to pick up a central role in the applications for public funding and in the site selection. He is now based in Glasgow to manage the design and build of the new Centre through to completion in 2021.
Jerry joined CPI in 2006 and since then has project managed a number of new developments. He started in CPI Biotechnology as Operations Manager on the project team for the design and build and subsequent establishment of CPI's pilot scale fermentation facilities at the Wilton Centre. Following the success of this facility he then moved on to manage the design and build of the larger demonstration scale facilities. More recently Jerry was the Project Manager for the new build National Biologics Manufacturing Centre in Darlington and managed this project from site selection through to start up.
Before joining CPI, Jerry worked for ICI/​Zeneca/​Avecia at their Grangemouth Site across a number of technical, project and operations management roles in fine chemicals and active pharmaceutical ingredients.
John Arthur — Operations Director, CPI
John is responsible for delivering the Operational strategy for the Medicines Manufacturing Innovation Centre. Prior to joining CPI, John was a Strategy Director at GSK responsible for the Pharma Supply Chain Strategy, a programme with a goal to increase the productivity of all elements of the manufacturing supply chain. John has over 30 years' experience at GSK in a range of technical, manufacturing leadership and global programme roles. John has a BSc in Chemistry from Loughborough University and an MBA from Strathclyde University. He's a hopeless but enthusiastic golfer, has a double decker bus licence and is a private pilot.
Neil Sheddan — Business Development Director, CPI
Neil joined CPI in 2019 and is responsible for developing and delivering new business partnerships for the Medicines Manufacturing Innovation Centre. Neil holds a PhD in Organic Chemistry from the University of Vienna, is a Chartered Chemist, a member of the Royal Society of Chemistry and active STEM ambassador.
Neil has 20 years' experience in academia and the chemical industry working across Europe in Denmark, Germany, Austria and the UK. Prior to joining CPI, he has held senior leadership roles in commercial, technical and R&D teams at academic institutions, multinational and SME organisations including the University of Vienna, Bayer, Loba Feinchemie and most recently Johnson Matthey.
He has a genuine passion for scientific innovation, cultivating partnerships and making strategic connections across industry and academia to promote collaboration and drive greater societal benefits.
Paul Foley – Senior Project Manager, Scottish Enterprise
Paul is a Senior Project Manager in Scottish Enterprise's Major Programme Management Team.
Paul joined Scottish Enterprise's Graduate Programme in 2010 and has worked within project and programme management with short spells in Scottish Development International and Economic Impact teams.
Paul spent much of his earlier years working on projects associated with Offshore Renewables and helping Scottish based companies prepare themselves to bid for work in the sector. Primarily, working with the developers behind offshore wind farms Beatrice, MORL and Neart na Gaoithe, as well as the MeyGen tidal array to help raise awareness of opportunities and the local supply chain capabilities.
In the role of Senior Project Manager, Paul has worked on a range of initiatives including Scotland's first Cyber Resilience Programme; Investment in to new subsea hyperbaric testing capability alongside Balmoral Group in Aberdeen; management of Scottish Enterprise's contribution to the Data Lab Innovation Centre; Senior Responsible Owner for an International R&D collaboration with Japan's Nippon Foundation, Senior Responsible Owner for the establishment of Fintech Scotland and managing Scottish Enterprise's contribution to the Medicines Manufacturing Innovation Centre (jointly funded with Innovate UK).
John Topliss – head of Property and Capital Portfolio, Innovate UK, UKRI
John is the Head of Property & Capital Portfolio for Innovate UK. He joined Innovate UK in 2012 to provide expert specialist advice on emerging property and development issues for the organisation.
John has extensive commercial development and property experience across both public and private sectors. Prior to Innovate UK, John headed up a development team at one of the former Regional Development Agencies and prior to that he was Head of Development at Hull City Council where he delivered a wide range of developments including the KC Stadium and The Deep Millennium Commission funded visitor attraction.
In the role of Head of Property & Capital Portfolio at Innovate UK, John has been instrumental in the delivery of the various specialist facilities across the Catapult network as well as providing expert guidance and monitoring on capital projects in the aerospace, agricultural and energy sectors. He is currently tasked with monitoring and delivering major ISCF projects such as the UK Battery Industrialisation Centre, the UK Vaccines Manufacturing Innovation Centre and the Medicines Manufacturing Innovation Centre (jointly funded with Scottish Enterprise).
David Berry – Complex Particles Manager, CPI
David is responsible for leading the delivery of the Centre's Grand Challenge 2 project. David joined CPI in 2018 and is a pharmacist with a PhD in pharmaceutics. David qualified in 2004 and has practiced pharmacy in hospital as well as taught it and run a research group; as a Senior Lecturer and within the academic sphere (Durham University). He also has had industrial pharmacy experience within drug development for AstraZeneca. He is passionate about getting medicines to patients and has a broad range of drug delivery, materials science and particle experience throughout his career and is the author of a number of papers and patents in the drug development space.
Stewart Mitchell – Project Manager, University of Strathclyde
Stewart is the Lead project manager for University of Strathclyde and is responsible for the delivery of the next generation digital continuous direct compression digital test bed project (Grand Challenge One) within the Medicines Manufacturing Innovation Centre. Stewart joined CMAC in August 2015 as project manager focused on Tier 2 technology companies, responsible for key account management of these companies working within CMAC academic research and applied industrial environments to understand develop and integrate their expertise within CMAC research and operations. He has a PhD in Sonochemistry from Abertay University with over 20yrs industrial experience within a number of different businesses, sites, cultures, and technologies.
Susan Rennie — Quality Manager, CPI
Susan is responsible for developing and managing the centre Pharmaceutical Quality System (PQS) to the highest standards and providing Quality Management to the Grand Challenge projects, including development and management of the Validation Master Plan (VMP). Susan joined the centre in June 2019. She has a BSc(Hons) in Biochemistry and Immunology from Strathclyde University with over 20yrs experience within biologics, medical device and OTC pharmaceutical sectors in GMP/GLP/ISO 13485 regulated facilities. This encompassed operational, project and managerial roles in the UK; Biosil, Vascutek (Terumo Aortic), Mentholatum, BioReliance (Merck), TC Biopharm, Collagen Solutions.
Jon-Paul Sherlock — Global Technology Strategy Director, AstraZeneca
Jon-Paul is responsible for implementation of manufacturing technologies that improve quality and process robustness, improve supply chain agility and reduce cost. He joined AstraZeneca after completing a PhD in Chemical Engineering and has over 20 years' experience of pharmaceutical research and development. He is a chartered chemical engineer and Fellow of the IChemE, served on IChemE council as Technical VP and is currently Chair of the CMAC Industry Board. Jon-Paul founded significant collaborations between industry and academia in the areas of formulation and physical processing, advanced manufacturing technologies and future pharmaceutical supply chains and enabled AstraZeneca's involvement in the Medicines Manufacturing Innovation Centre.
Andy Dwyer – Head of Clinical Packaging Operations, GSK
Andy is an organic chemist who has worked across a mix of different roles in England and Singapore. His career to date has focussed on the operation and development of manufacturing processes for both established commercial products and new medicines for clinical trials. On returning from Singapore where he had led the team operating a pilot drug substance manufacturing plant, he moved to the other end of the supply chain, to lead GSK's global clinical trials packaging operations network.
Enjoyed this article? Keep reading more expert insights...
CPI ensures that great inventions gets the best opportunity to become a successfully marketed product or process. We provide industry-relevant expertise and assets, supporting proof of concept and scale up services for the development of your innovative products and processes.
Stay updated with our insights by signing up to our newsletter