The Medicines Manufacturing Innovation Centre
A unique, state-of-the-art facility offering transformative solutions in small molecule and fine chemical manufacturing.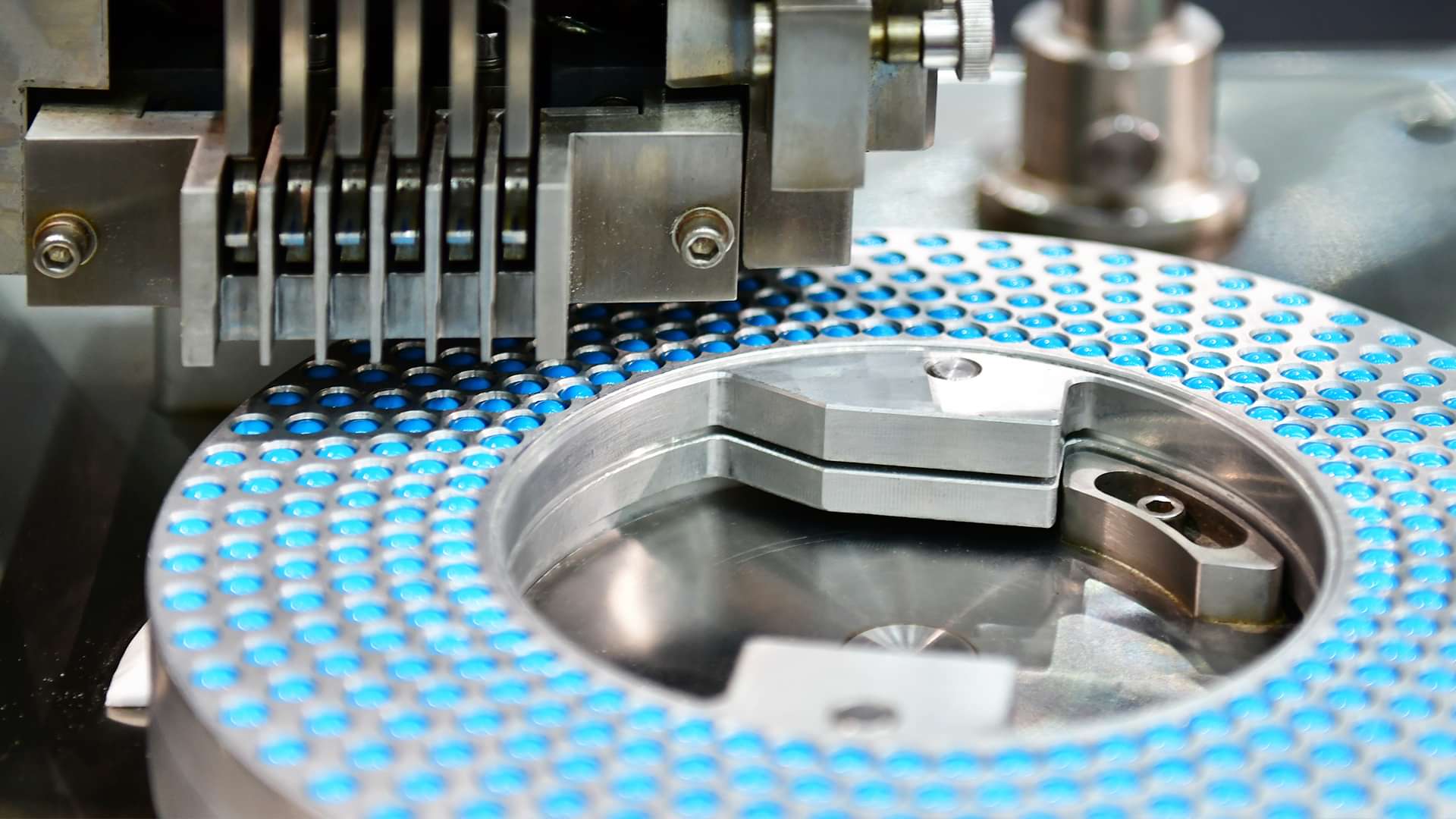 Developing next-generation pharmaceutical manufacturing
The Medicines Manufacturing Innovation Centre is a collaboration between CPI, University of Strathclyde, UK Research & Innovation, Scottish Enterprise and founding industry partners, AstraZeneca and GSK.
The centre will ensure the UK is a technology and innovation leader in pharmaceutical manufacturing. The initial focus will be on technology translation for small molecule drug manufacture.

With a collaborative innovation culture and state-of the art facilities, the new facility will enable industry, academia, healthcare providers and regulators to work collaboratively to address challenges and maximise technology opportunities within the medicines supply chain.
The key challenges pharmaceutical companies and healthcare face today
Ageing populations, the cost of drug development, and resource constraints impeding the adoption of emergent technologies are just some of the challenges facing the pharmaceutical industry today. The increasing financial burden on the healthcare system as a whole has led to a pressing need for more cost-effective medication, which in turn makes the potential of digital and data-enabled healthcare even more important.
How the centre is addressing these challenges
The aim of the centre is to accelerate the development of a new generation of manufacturing processes and to help companies integrate these within their existing models. The evolution of pharmaceutical clinical development and manufacture is vital and there are many ways the centre can bring about change.

Novel techniques for producing patient-centric medicines, real-time release of drugs and integrated process analytics are all able to drive the transformation of medicines manufacturing and reduce the financial burden on payers and governments. Flexible and modular manufacturing for stratified medicine production, the ability to use next-generation technology in a GMP-capable environment and enabling efficient production can also protect future generations by bringing new medicines to market safely and quickly.
Watch the Virtual Ground Breaking
Watch the recording of the recent virtual ground break event, celebrating the start of construction on site. Hear from Dave Tudor, Managing Director of the Medicines Manufacturing Innovation Centre, and collaborators, about the exciting plans for this new facility, its potential impact on the pharmaceutical industry and the region.