Transforming tablet production
Grand Challenge
1

at the Medicines Manufacturing Innovation Centre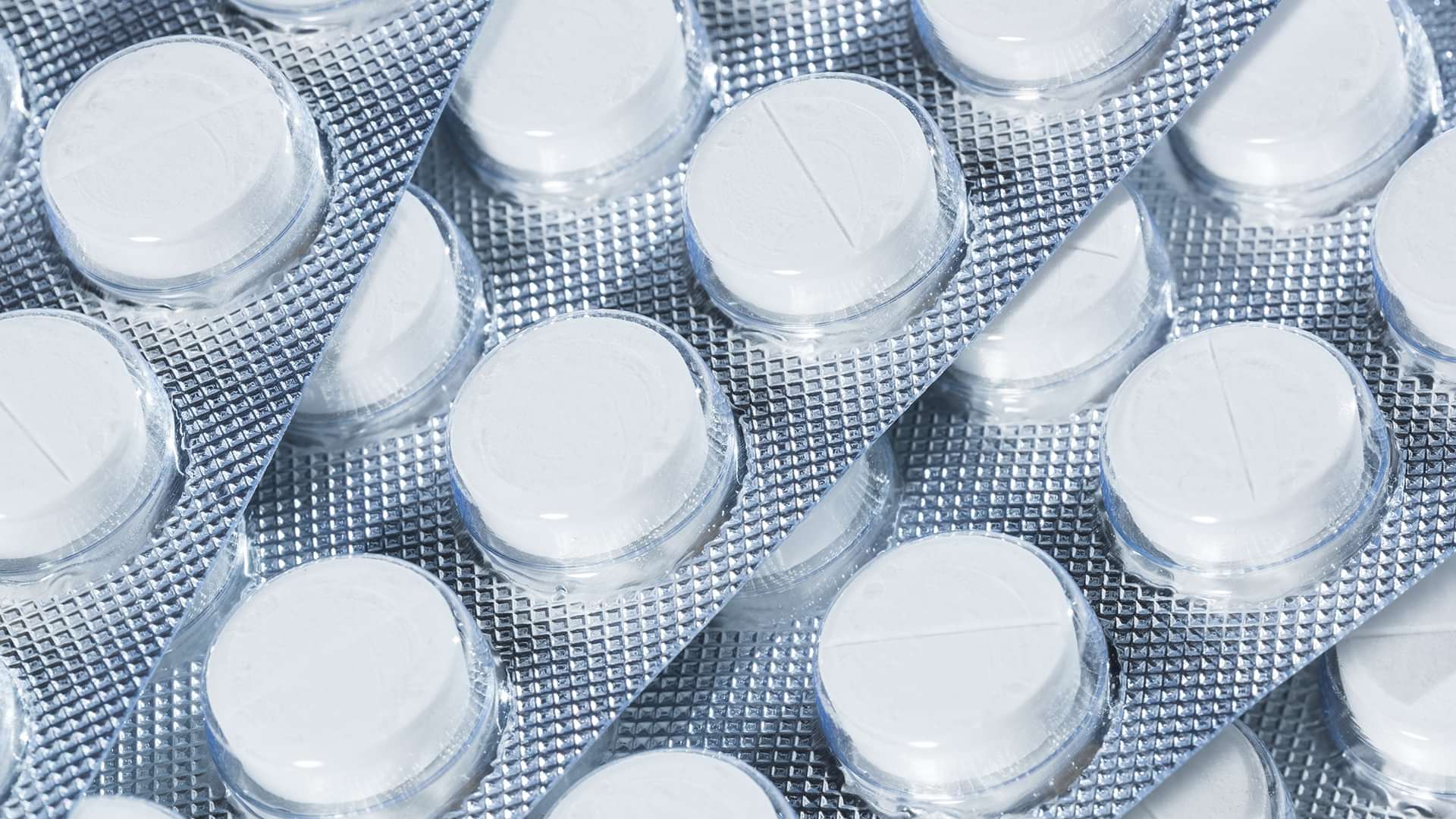 Ageing populations, drug development costs, and the need for environmentally-sustainable manufacturing processes are just some of the challenges facing the pharmaceutical industry today.
A major project at the Medicines Manufacturing Innovation Centre is aiming to transform one of the simplest ways of making tablets — direct compression — allowing for more robust and efficient formulation.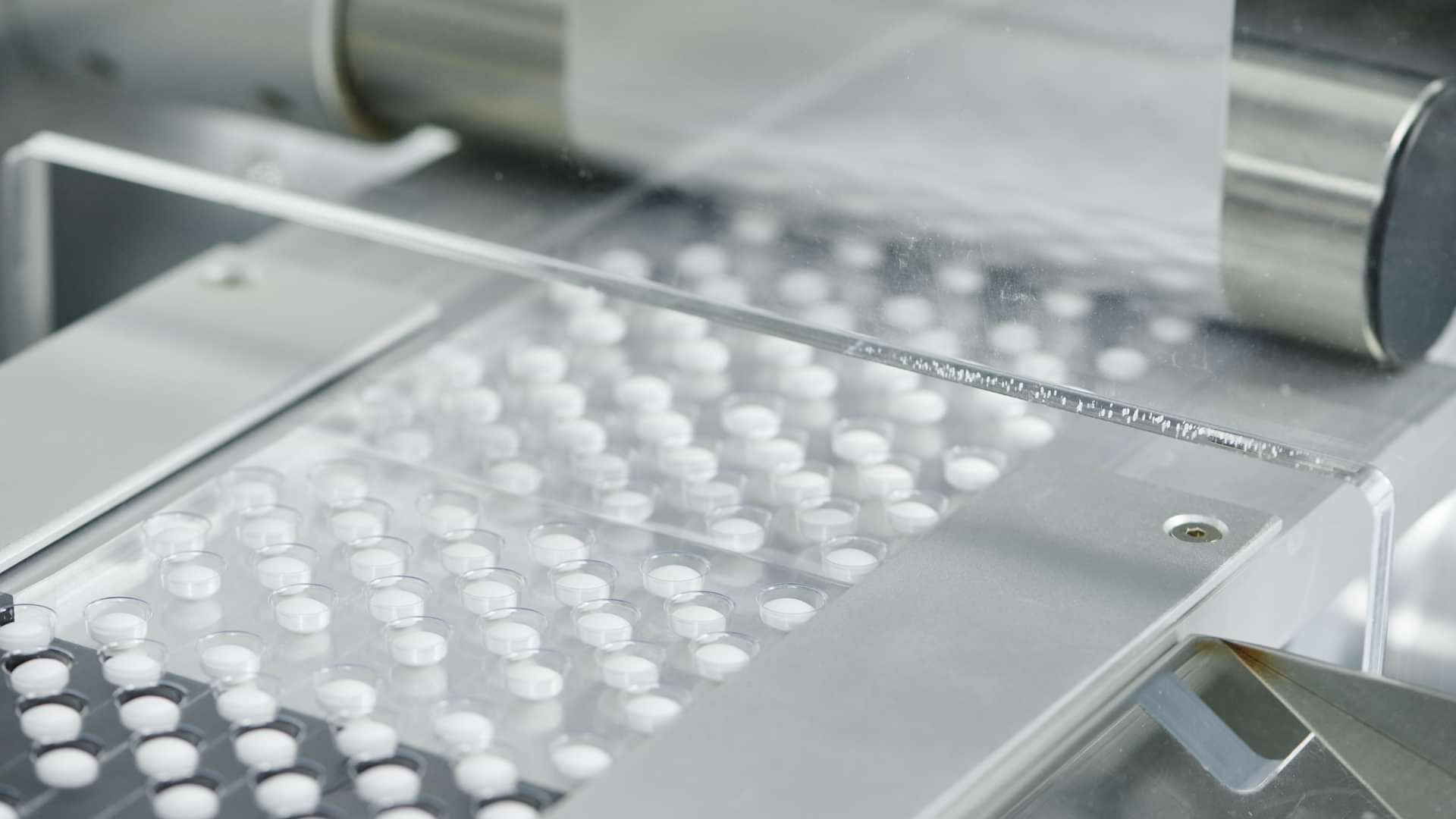 The rising cost of global healthcare systems has created a demand for more cost-effective medicines, driving the need for change in the efficiency and flexibility of both the manufacturing process and medicines supply chains.
New medicines are also trending towards more complex, stratified products with lower volumes. However, many medicines are currently manufactured using traditional batch methods, a process which is inefficient in terms of both time and resource and has not changed significantly in over 40 years.
There is an opportunity to overcome these major industry hurdles by reducing the time and cost of medicines manufacturing to ultimately deliver benefits to patients.
Developing the innovative technologies needed for agile manufacturing is a complex process that requires significant investment.
The Medicines Manufacturing Innovation Centre brings together industry, academia, healthcare providers and regulators pre-competitively to solve industry challenges and de-risk new technologies.
Grand Challenge 1, a collaborative project with CMAC, is aiming to transform oral solid dose formulation, development and manufacture by developing a novel, digitally-twinned continuous direct compression (CDC) platform. It will support the industry to shift from traditional large batch manufacturing approaches, which are based on forecast demand so require large amounts of inventory, to continuous and minibatch manufacturing.
The first step will address the direct compression process itself; the second step incorporates continuous manufacturing into the process. The team will deliver a world-class demonstrator in a good manufacturing practice (GMP) environment to prove CDC principles at commercial scale.
Continuous direct compression
CDC is a more efficient process that uses less energy when compared with traditional batch methods. Drugs can be developed and scaled-up using much lower quantities of expensive and complex active pharmaceutical ingredients, enabling rapid production of formulations at a range of scales.
We will build on this process efficiency by developing a digitally-twinned CDC platform and workflow, enabling scientists to better understand and optimise their equipment selection and process design in a digital space. Existing CDC models are often inflexible and specific for individual equipment manufacturers; the digital twin will be equipment independent and help us to adapt and improve processes, while reducing development times.
Comprising materials and equipment databases, process workflows and modelling software, the digital twin will provide a deeper understanding of how active pharmaceutical ingredients and excipients will interact in the tablet manufacturing process, enabling optimisation to occur in the digital space. This drives efficiency in pharmaceutical product development, as well as allowing for tailoring of medicines for specific patient groups, such as paediatric or geriatric. The speed and agility will also allow for shorter production runs, enabling pharma companies to more effectively respond to differing patient needs as well as reducing the development burden, costs and associated carbon footprint.
Benefits of continuous manufacturing
60 – 70% reduction in facility size
30 – 50% reduction in manufacturing costs
69% reduction in energy consumption
The digital continuous direct compression platform will deliver:
Sustainability
Reduced starting materials, less waste and energy, and a smaller footprint, which results in a lower environmental impact.
Commercial advantage
Reduced development and manufacturing times gets products to market faster.
Product improvements
Increase in yield and consistency.
Enables early detection and prediction.
Reduced from weeks to days.
Reduced from hours to minutes.
Regulatory compliance
Consistent manufacture of product that can be verified using real-time data.
The Medicines Manufacturing Innovation Centre in Glasgow is a collaboration between CPI, the University of Strathclyde, GlaxoSmithKline (GSK), AstraZeneca, Scottish Enterprise and UK Research & Innovation (UKRI).
We employ a collaborative operational model, which enables partners to join through a combination of direct funding and benefit-in-kind contributions towards resources or technology.
We're delighted to have welcomed several new partners to the collaboration, including Pfizer, Siemens, Gericke, Applied Materials, PSE and DFE Pharma, who bring a wide range of expertise to the project.
We are actively seeking new partners to maximise the impact of this innovative platform for drug manufacture.

Let's innovate together
To find out more about how we can work together, please enter your details below.
CPI is your innovation partner to make your ideas a reality.