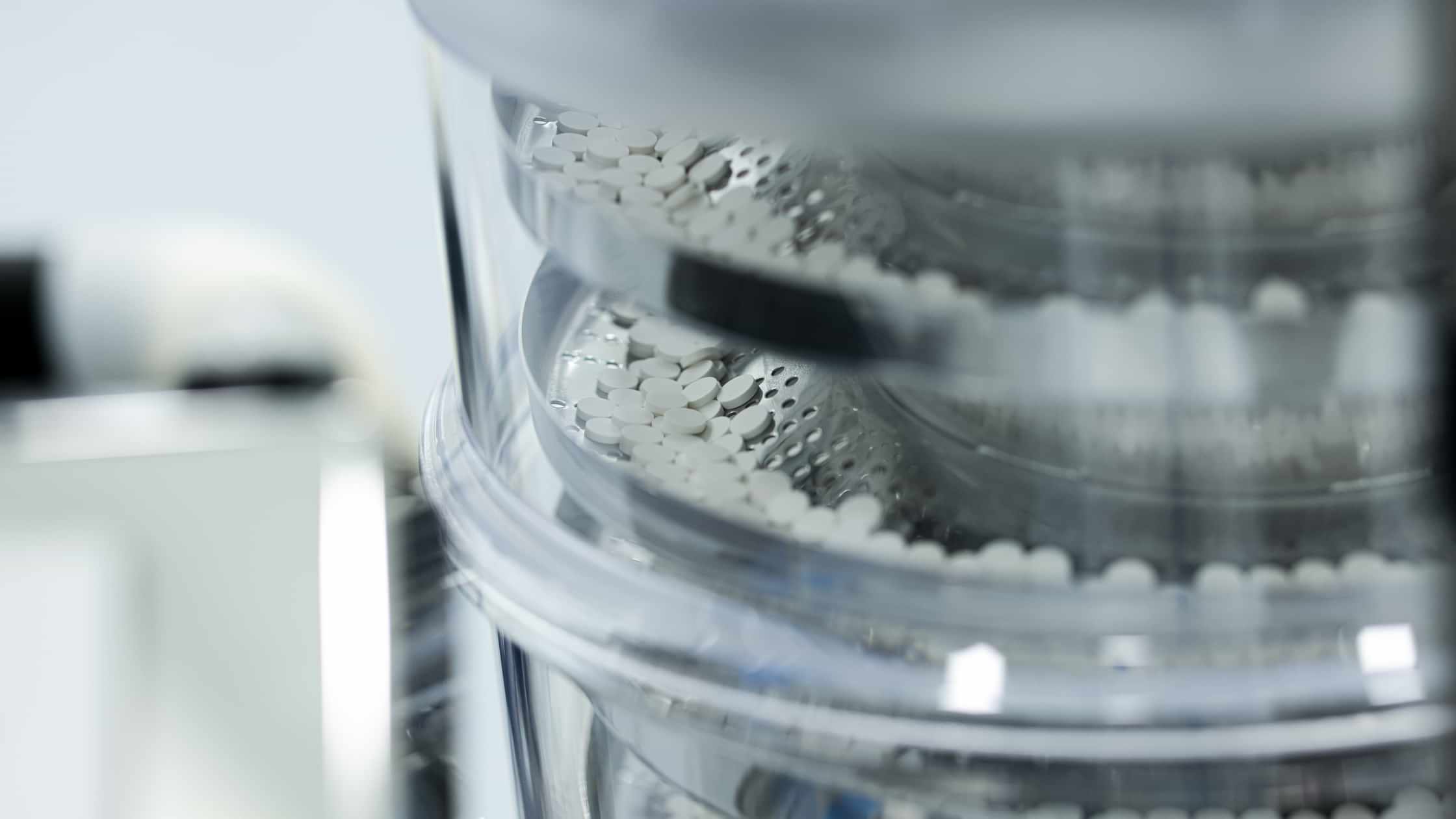 CPI

to develop digital bioprocess modelling techniques to help bring innovative treatments to market faster
12

Jun

2023

We've been awarded £1.9 million through Innovate UK's Transforming Medicines Manufacturing programme to carry out a proof-of-concept study for the development of a first-of-its-kind digital approach to bioprocess modelling.
This new approach could revolutionise the way the pharmaceutical industry brings treatments to market. The aim of this project is to prove that a standard analytical approach can be used for the advantage of all within the pharma industry to ultimately bring innovative treatments to patients faster.
Bioprocessing is crucial in drug manufacturing, with early process development driven by pressures on how quickly companies can get their product to market. Currently, companies must find individual solutions that integrate with their processes, leading to higher costs and a lengthier time to market. The most recent published data suggests that improving bioprocessing with digital technologies could reduce time to market by 500 days and reduce costs by 25%.
We will use this funding to build and test two analytical platforms that produce data and in silico models for pharmaceutical companies to develop innovative treatments faster and more cost-effectively. The platforms will help companies model process development: a critical part of the drug development process involving the testing of different scenarios, development of prototypes and implementation of solutions.
The data produced by the platforms will be used to launch an industry Grand Challenge project, which will anonymise and aggregate process data from multiple digital and pharma partners, for the benefit of all involved.

Our platforms could help to streamline this data capture process by allowing companies to share standardised data, enabling them to speed up development and produce more drugs from the same quantity of material while meeting regulatory standards. By the end of this project, we will create a product-agnostic end-to-end predictive model that looks at costs, return on investment, quality and energy used. Multiple iterations will be able to be tested in silico to identify the optimal unit operations, which can then be verified in the lab.
The system will be designed, in collaboration with specialist data companies, to align with regulatory requirements and seamlessly integrate with companies' processes.
Elaine Speirs, Grand Challenge Lead at CPI, said:
"The platforms being developed by CPI have the potential to fundamentally change the way pharmaceutical companies do process development. By creating two digital platforms where data can be shared across the pharma industry, companies who adopt the technology could make significant efficiencies, enabling them to get their innovative treatments to market faster.
"This will be particularly beneficial for companies looking to create innovative biological treatments with small patient populations. These treatments are traditionally costly to develop.
"By creating systems that align with regulatory requirements, enable collaboration and speed up process development, patients could get access to potentially life-saving treatments faster."
Mark Talford, Deputy Director – Medicines Manufacturing at Innovate UK, said:
"At Innovate UK, we want to drive economic growth in the health and life sciences sector through innovation and enable people to live longer, healthier lives.
"Our Transforming Medicines Manufacturing program has a strong focus on digitalisation and automation. Through this initiative, we aim to enhance the efficiency of biopharmaceutical process development and manufacturing productivity by leveraging advanced digital design technologies. By investing in this proof-of-concept study, we are de-risking the use of these innovative approaches to enable patients to benefit from novel medicines more rapidly."
Companies who would like to find out more about this innovative digital approach to bioprocess modelling are invited to join our upcoming webinar on Thursday 20 July. Register for this webinar here.
Let's innovate together
To find out more about how we can work together, please enter your details below.