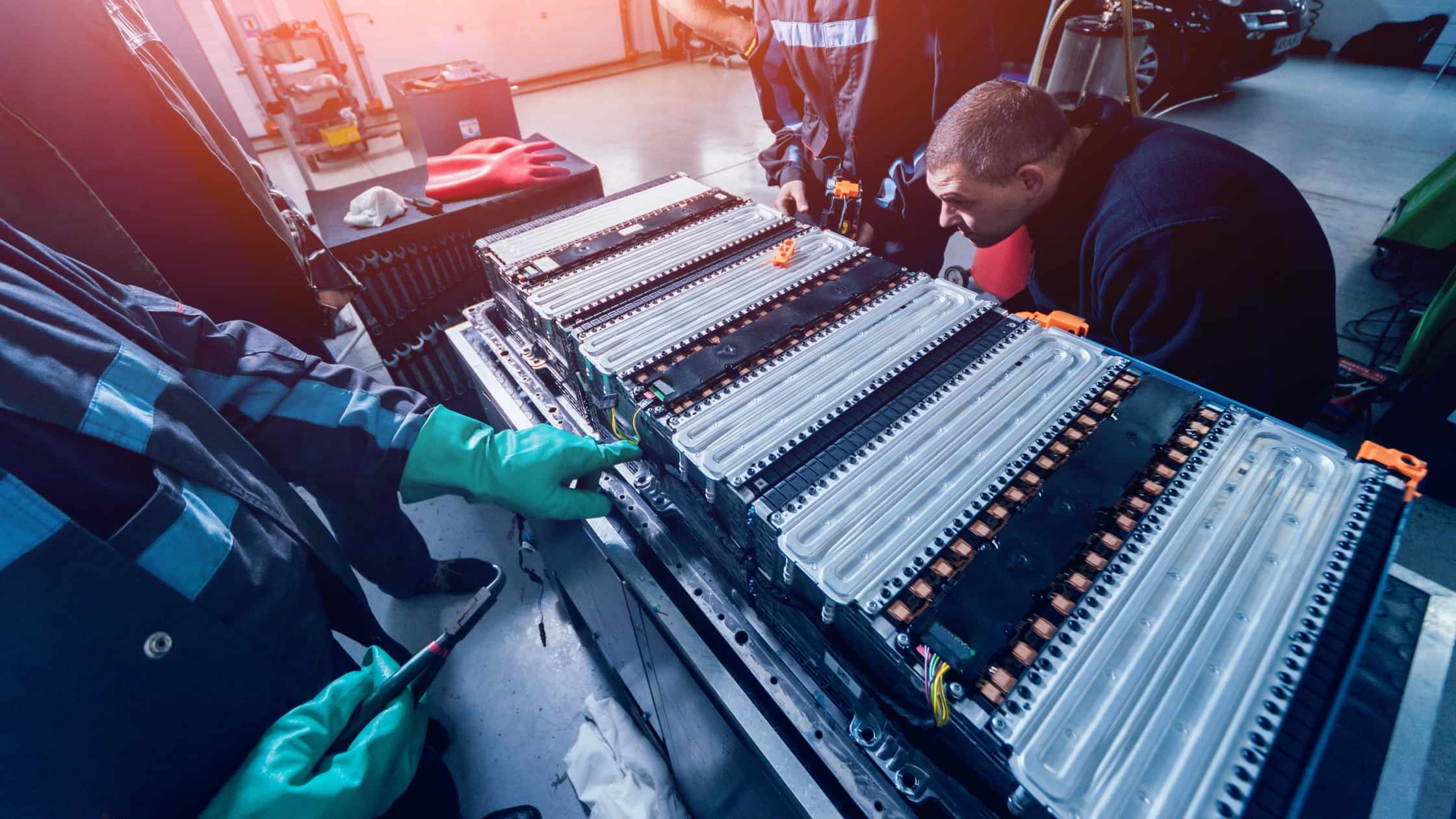 NiTech-led project wins funds to develop new and innovative battery technology
18

May

2023

Our CatContiCryst project, with NiTech Solutions and the University of Sheffield, has won funding from the UK Research and Innovation's Faraday Battery Challenge to develop new technology for manufacturers of lithium-ion batteries for electric vehicles.
The project aims to develop an innovative continuous manufacturing process for the key materials used in cathode active materials (CAMs), including single-crystal cathode (SCC) batteries. SCC batteries are an area of growing interest for electric vehicles (EVs) given their potential to increase range and battery life while reducing charging time.
"The adoption of battery technologies across a wide range of new applications is critical to mitigate global warming. Low-cost and high-performance battery technology will support this adoption," says Dr Will Davies, CEO of NiTech Solutions.
"The application of NiTech's continuous processing technology has potential to make a significant contribution to this goal, and we look forward to working with our project partners before working with industry to deploy the technology at industrial scale."
The 12-month project will provide process data to aid future scale-up of CAM production, define the process parameters, and the benefits of continuous processing compared with batch technologies.
The University of Sheffield will contribute its know-how on chemical and solid-state processes, and cell production and testing, which it has developed as part of the Faraday Institution's FutureCat project to develop the next generation of Li-ion cathodes.
Professor Serena Cussen, Head of the Department of Materials Science and Engineering and Principal Investigator for the FutureCat project, comments: ​"I am excited to work with our partners at NiTech and CPI to apply our fundamental understanding of nickel-rich cathode synthesis here at Sheffield to scale-up technology developed by NiTech."
Tony Jackson, CPI's Director of Formulation, adds: ​"CatContiCryst supports the continuation of the technology development work with NiTech Solutions from other feasibility studies to define the benefits of continuous processing over batch technologies. It also builds on our work supported by the Faraday Battery Challenge and our commitment to enabling a strong battery UK supply chain. This is a strong consortium with first-class expertise and world-renowned industrial experience to support innovation in propulsion battery technologies for electric vehicles."
CatContiCryst is one of 17 projects that will share £27.6 million and support innovation in propulsion battery technologies for EVs in the UK. The aim of the Faraday Battery Challenge at UK Research and Innovation is to build a high-tech, high-value British battery industry.
"As we move towards a net-zero future, the UK's electric vehicle industry must continue to evolve. These winning projects have all shown how their ideas can potentially accelerate the development of technologies or business practices in the UK," says Tony Harper, Challenge Director for the Faraday Battery Challenge.
Innovative battery technology is urgently needed to meet rising demand for electric vehicles. The International Energy Agency forecasts ​"explosive" sales growth of 35% in 2023, boosting EV's share of the overall car market to 18% compared with just 4% in 2020.
Let's innovate together
To find out more about how we can work together, please enter your details below.