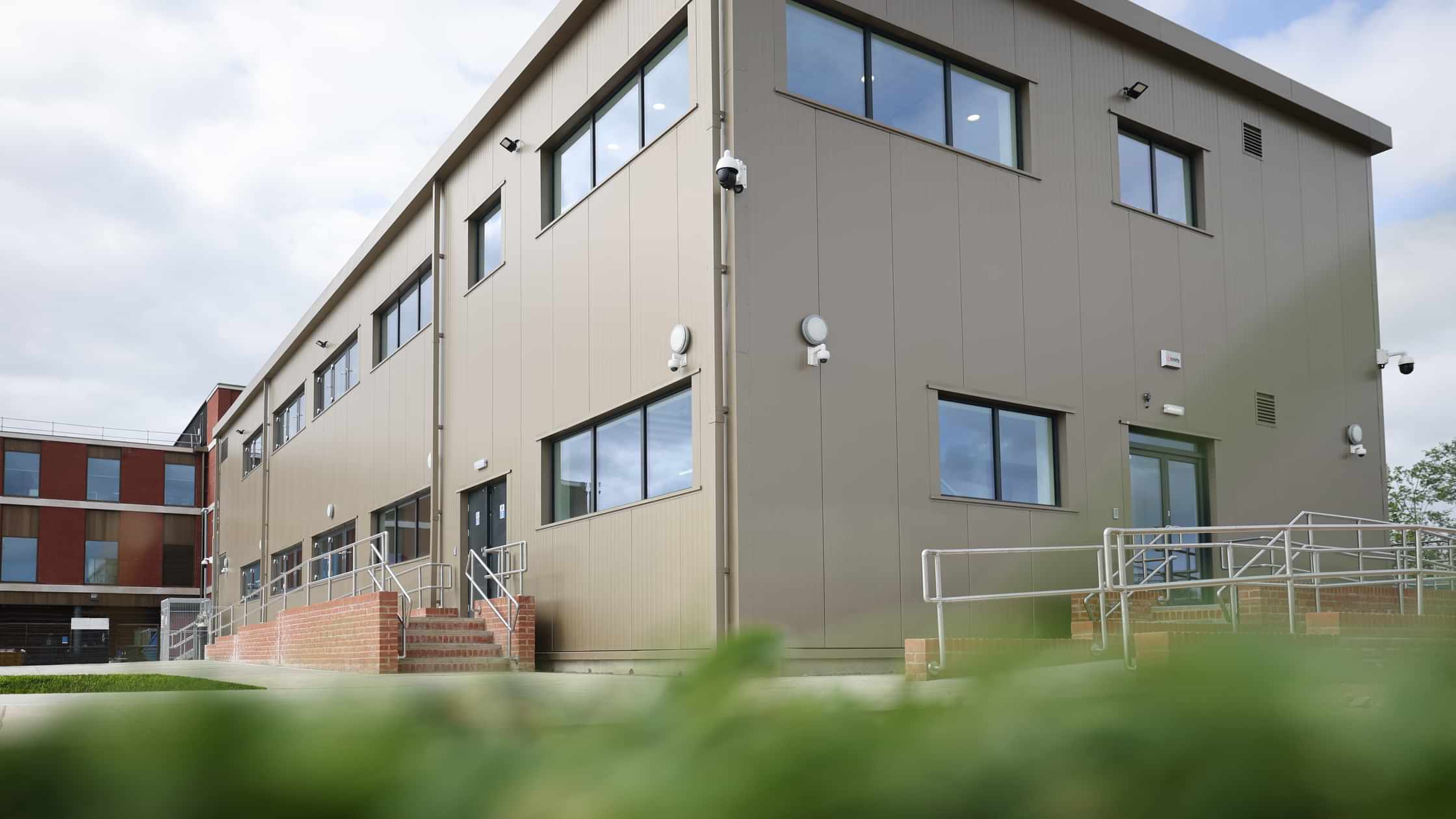 Our new
RNA

Centre of Excellence and

RNA

Training Academy are now open
07

Oct

2022

Funded by an additional £10.65 million from the UK Government's Vaccine Taskforce, the Centre and Training Academy will upskill the future RNA workforce and support the development, scale-up and manufacture of new RNA therapies and vaccines.
The first-of-its-kind RNA Centre of Excellence will support the development, scale-up and manufacture of new RNA therapies and vaccines, while our RNA Training Academy will upskill scientists to support the soaring global demand for RNA-based vaccines and therapeutics.
Since the success of COVID-19 vaccines in saving lives and preventing serious illness, demand for RNA-based technology has boomed. The global RNA-based therapeutics and vaccines market is set to reach US$ 58.7 million this year, growing to US$ 2.48 billion by 2028.
Designed and led by industry experts, the new innovation Centre and Training Academy will help the global pharma industry capitalise on the UK's expertise in applying RNA technology to develop novel vaccines and therapeutics.
Our RNA Centre of Excellence is the only site in the UK currently able to develop and manufacture messenger and self-amplifying RNA vaccines and therapies with the capability to manufacture millions of doses of a vaccine, if required for a future healthcare emergency.
Julie Anderson, Head of our RNA Centre of Excellence, said:
"We're delighted to be working with the pharmaceutical industry to ensure they have the skilled workforce and leadership needed to drive forward the emerging RNA sector.
"The RNA Training Academy forms a core part of CPI's RNA Centre of Excellence in Darlington — home to one of the largest concentrations of experts in RNA technology in the UK.
"The Centre will help to realise the huge potential of this exciting and relatively new technology through the delivery of improved treatment of a range of diseases."
As well as rapid vaccines, RNA technologies could deliver novel therapies for incurable and devastating diseases – including cancer, diabetes, and cardiovascular disease – and make personalised medicine a reality.
But while pharma companies are keen to tap into this market, they often lack the in-house skills needed to capitalise on RNA's enormous potential.
Thanks to an additional £10.65 million in funding from the UK Government's Vaccine Taskforce (VTF), the new courses will go beyond theory to provide delegates with industry-relevant skills in developing and manufacturing RNA, RNA encapsulation, and lipid encapsulation.
Nusrat Ghani, Science and Investment Security Minister, said:
"The UK's exceptional capabilities in Life Sciences were showcased on the world stage when we became the first nation globally to approve a working COVID-19 vaccine during the pandemic.
"We are now committed to boosting these capabilities even further, ensuring we are thoroughly prepared for future health emergencies and remaining at the forefront of the development of new therapies. This is why we are making this significant investment in CPI's brilliant RNA facility in Darlington, a site with the potential to make enormous homegrown breakthroughs in the fight against disease."
Frank Millar, our CEO, said:
"CPI played a key role in the development and scale-up of COVID-19 vaccine technology as part of the Government's Vaccine Taskforce. As a founding member of the UK's High Value Manufacturing Catapult, we act as a catalyst for delivering healthcare and sustainability innovations and transformation across industries.
"Thanks to the successes of our partnership with the VTF, our new RNA Centre of Excellence and Training Academy in Darlington will support industry through world leading skills developments and the delivery of complex medicines to fight the next healthcare emergency and benefit patients through novel treatment options.
"We're delighted to be enabling UK Life Sciences to acquire new capabilities from Teesside, building on the region's long history of biomanufacturing."
Indro Mukerjee, Innovate UK CEO, said:
"Innovate UK has been proud to actively support the UK's pioneering vaccine development and manufacturing. We are pleased to have partnered with the Vaccine Taskforce and to use catapults and expert resources across the Innovate UK system to support their work."
Professor Robin Shattock said:
"CPI is very well placed to provide this training. Its experts have a broad range of technical experience through their work on a number of RNA projects, using a variety of approaches. This Training Academy will therefore expose people to a wide variety of ways of making RNA that can be adapted and used with many skillsets and facilities."

Accredited by CPDUK, a recognised leader in accreditation compatible with global CPD requirements, the Academy also offers bespoke face-to-face courses for teams.
The RNA Centre of Excellence and RNA Training Academy support our goal of providing vital training and expanding biotech infrastructure across the North of England and Scotland, helping to promote the UK as an attractive destination for Life Sciences investment.
Dr Lucy Foley said:
"CPI bridges the gap between industry and academia. Through the RNA Training Academy, CPI is bringing its industry expertise and collaborations to train the next generation of RNA specialists. This is critically important to making the UK a hotspot for RNA technologies."
The first course commences on 25 October 2022. Explore our courses, find out more, or register by clicking the button below.
Let's innovate together
To find out more about how we can work together, please enter your details below.
CPI is your innovation partner to make your ideas a reality.