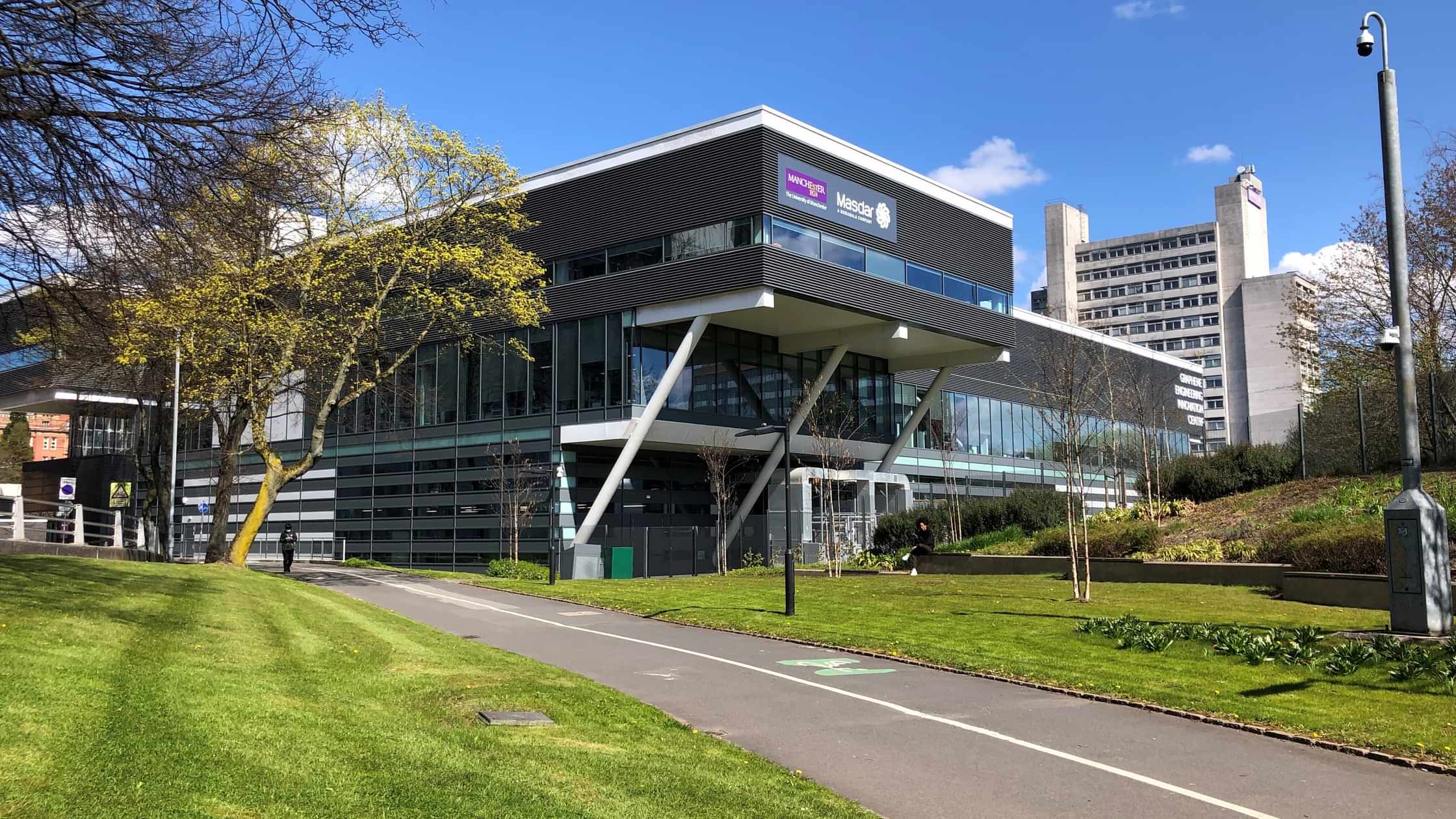 New Manchester-based partnership set to catalyse innovation and regional growth
04

Oct

2022

We've signed a Memorandum of Understanding with The University of Manchester to strengthen our alliance in a bid to drive industrial development that boosts economic growth and delivers social impact.
We'll contribute our lab-to-market expertise and act as a catalyst for delivering sustainability and healthcare innovations at The University of Manchester. This partnership will boost connections between Manchester and CPI's business, government, and investment community networks. This will enable researchers and entrepreneurs to develop, scale-up and commercialise deep tech and sustainable manufacturing solutions in sectors including advanced materials, biotechnology, energy and pharmaceutical manufacturing.
Having already established a strong working relationship, we've now signed a formal Memorandum of Understanding on the site of a key research and innovation district, which includes the University's Manchester Institute of Biotechnology (MIB) and its neighbour, the Graphene Engineering Innovation Centre. Both facilities sit on the doorstep of the ambitious ID Manchester project.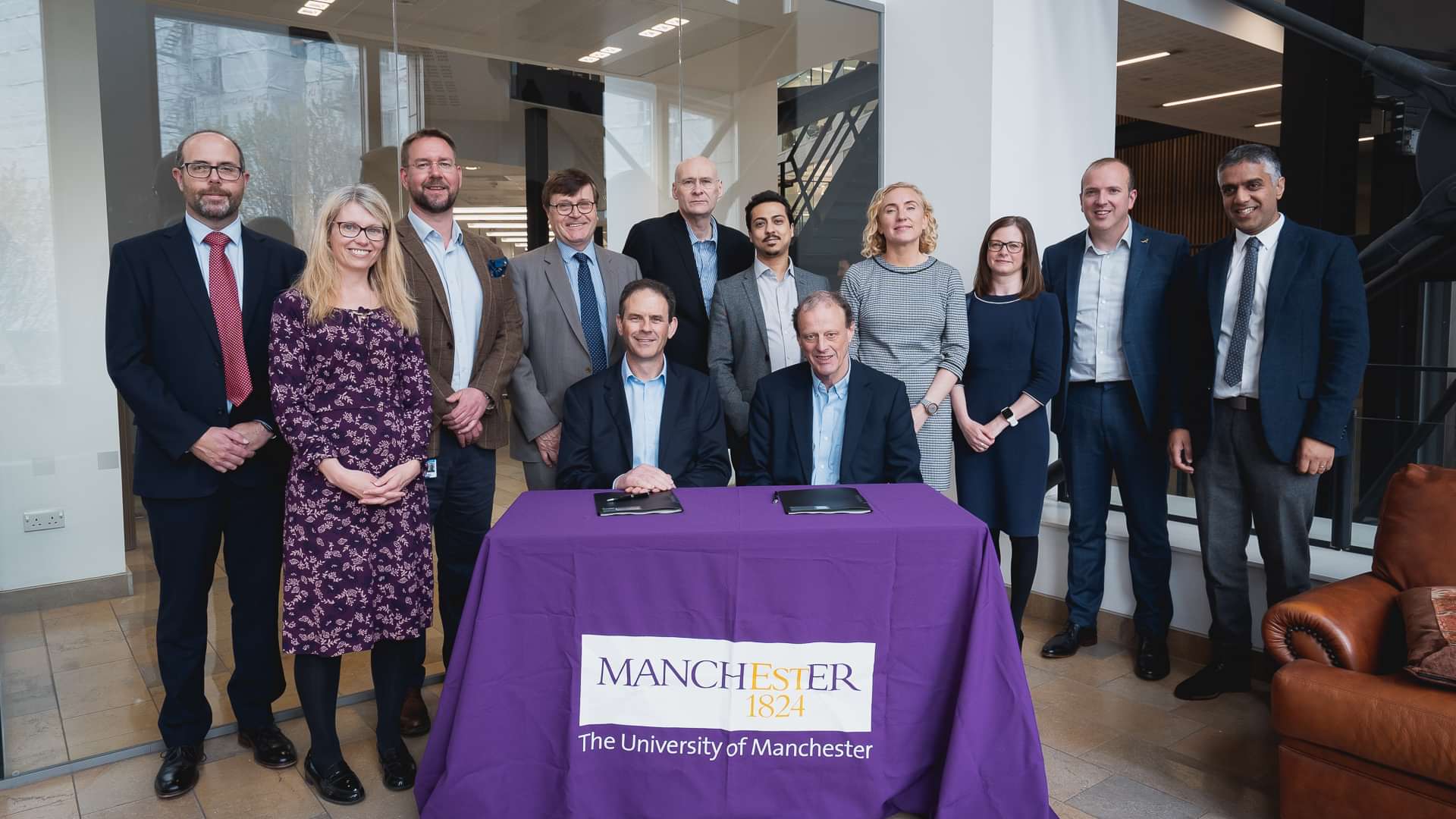 Sophie Walton, our Director of Strategic Partnerships, said:
"We're delighted to have reinforced our commitment to partnership with The University of Manchester. Its huge array of academic excellence combined with CPI's innovation expertise and state-of-the-art R&D facilities has already delivered a multitude of high-impact projects across a wide range of technology areas – including nanomedicines, biotechnological products and advanced materials.
"We've worked together for many years through the Knowledge Centre for Materials Chemistry (KCMC) and this Memorandum of Understanding seeks to deepen our relationship, creating significant societal and economic benefits from our work together.
"Both CPI and The University have a shared vision for how collaborative efforts in science and engineering can create impact from research faster, catalyse economic growth, and increase productivity – for Greater Manchester, North West England and beyond."
Professor Aline Miller, Entrepreneur and Associate Dean for Innovation and Business Engagement at The University of Manchester, said:
"The University and CPI have a long-standing collaboration. Our Memorandum of Understanding is a strategic intent to strengthen our relationship and overcome innovation challenges.
"This new framework agreement will devise key areas of collaboration that will bring together our strengths in supporting industry on their innovation and growth journey, working across multiple sectors, research areas and types of engagement. Ultimately aiding industry with its productivity and utilising the expertise within CPI and The University of Manchester to deliver impact."
The University of Manchester and CPI have world-class strengths in several strategic areas of research and innovation, within which lie a range of exciting applications. Examples include commercialising the revolutionary nanomaterial graphene, highly resilient materials for the nuclear energy sector, and biotech breakthroughs for greater sustainability in food and AgriTech. Exciting work is also underway in pharmaceuticals and medicine, including smarter diagnostics and connected medical devices.
The University is also developing digital manufacturing technologies, including robotics, autonomous systems and other industrial applications of AI. All ensure that the UK retains its competitive edge in the global marketplace.
The University's commitment to applying its research to drive innovation is rooted in the city's pioneering spirit and a shared vision with partners like us. This Memorandum of Understanding, alongside our recent office opening at Bruntwood SciTech's Circle Square in Manchester's Oxford Road Corridor, will further support The University with innovation opportunities and scientific capability development, to ensure new knowledge is applied to make a difference.
Let's innovate together
To find out more about how we can work together, please enter your details below.