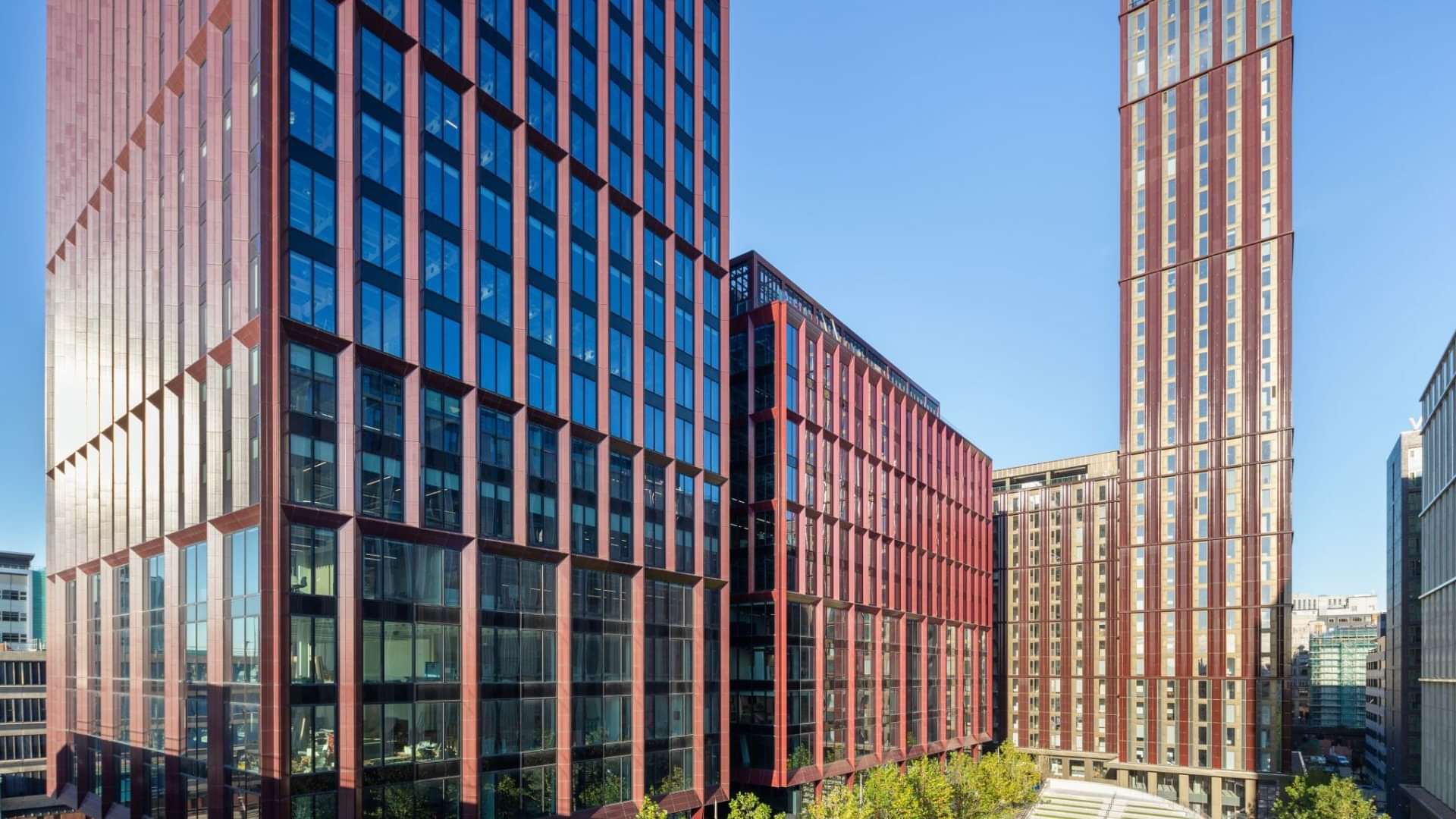 Mayor hails ​
"

fantastic" arrival of the High Value Manufacturing Catapult and

CPI

in Manchester
23

Aug

2022

Greater Manchester Mayor Andy Burnham welcomes us to Manchester as we take up a new local office at Bruntwood SciTech's Circle Square.
A new office for the High Value Manufacturing Catapult (HVM Catapult) and deep tech innovation organisation, CPI, in Manchester will bridge the region's manufacturing output gap of £500million, according to new research cited by HVM Catapult.
Mayor of Greater Manchester, Andy Burnham, said:
"This is fantastic news for Greater Manchester and especially for our manufacturing sector. The HVM Catapult is there to help businesses innovate, which will spark further investment and the support the creation of high-quality jobs.
"Going back to the Industrial Revolution, our city-region has been at the centre of advances in science and technology. Innovation is just as important to our future. Increased R&D spending and more productive businesses can power the growth of our economy and level up the North."

The HVM Catapult and CPI have unveiled analysis relating to the output gap to mark the opening of its Manchester offices in the heart of the city's innovation district at Bruntwood SciTech's Circle Square – a joint venture partnership between Bruntwood and Legal & General.
HVM Catapult Chief Executive, Katherine Bennett, said:
"Backing manufacturing through technology innovation in Manchester is an important part of the ​'levelling up' agenda. Mancunians are extremely hard workers and there is so much opportunity for growth in the region. Manufacturing not only brings direct benefits to the local economy, but every 100 manufacturing jobs creates in turn an additional 90 jobs in the wider economy.
"To expand its impact across the North, CPI's new Manchester office, alongside its office recently opened in Liverpool City Region at another of Bruntwood SciTech's locations — Liverpool Science Park, will further connect the innovation ecosystem and boost prosperity across the North of England. HVM Catapult and CPI hope to pave the way for R&D in the region and deliver commercial and collaborative technology innovation projects that boost sustainability, health and economic prosperity."

HVM Catapult's seven centres of industrial innovation, including CPI, were brought together in 2011 by Innovate UK. In 2021/22, the network worked with more than 5,500 industrial partners. CPI collaborates with partners in industry, academia, government and the investment community to catalyse the delivery of incredible healthcare and sustainability innovations.
The first HVM Catapult presence in Manchester will support the region to deliver its technology and innovation plans and bolster the local economy. HVM Catapult and CPI will encourage businesses to invest in innovation and support the creation of new products and processes, which could boost productivity in the region by up to £500m a year.
Frank Millar, CEO of CPI, said:
"CPI has worked collaboratively with businesses and institutions in Manchester over several years. With its industrial history, outstanding academic institutions, and thriving start-up, science and technology scene, opening an office in Manchester is delivering our strategy to enable place-based innovation. Through high-impact innovation partnerships, strategies and programmes, we're excited to support businesses in Greater Manchester to become more competitive, delivering impact in the local economy, developing skills, and creating and protecting high-value jobs."

Bruntwood SciTech will be supporting the HVM Catapult with direct introductions to fast growing start-ups and scale-ups who would benefit, both at Circle Square and at their other Greater Manchester and Cheshire campuses — Manchester Science Park, Citylabs and Alderley Park. The organisations join a strong community now based at Circle Square, including disruptive tech and digital start-ups in the Tech Incubator and global leading companies such as Hilti, Bosch Automotive, Roku and Octopus Energy.
Professor Luke Georghiou, Deputy President and Deputy Vice-Chancellor at The University of Manchester, said:
"The High Value Manufacturing Catapult will provide another key element in our rapidly developing regional innovation ecosystem — in Manchester, we have developed an approach which accelerates the flow of new knowledge into applications.
"We do this through our world-class facilities in graphene and other advanced materials, biotechnology and health which together provides firms of all sizes the opportunity to work in partnership with leading experts, as well as giving access to our state-of-the-art equipment.
"A vital part of the Manchester offer is the highly qualified graduate workforce which attracts knowledge-based firms into the city while, at the same time, helps existing companies to grow their innovative activities.
"This entrepreneurial culture is driving the formation of growing numbers of spin-outs and start-ups, evidenced by a record year from the University's Innovation Factory. Scaling-up will also be strongly aided by the new Northern Gritstone investment company which this year raised £215m for investment in high-tech spin-outs."
Dr Kath Mackay, Director for Life Sciences at Bruntwood SciTech, commented:
"As a long-time supporter, we're delighted to welcome both HVM Catapult and one of its founding members CPI to Circle Square. They will be located in the heart of Manchester's innovation district, the Oxford Road Corridor, putting them perfectly placed in immediate proximity to the world-renowned academic institutions and the largest cluster of the city's science and tech businesses, enabling the HVMC to tap into the ecosystem we're proud to have nurtured here.
"This exciting partnership aligns perfectly with our vision and model of curating interconnected, industry-leading innovation districts and ecosystems right across the UK. With CPI and the Manufacturing Technology Centre — both founding members in the Catapult, already operating from Liverpool Science Park and the HVM Catapult in talks for further sites with us, there has never been greater access to facilities, funding, talent, or collaboration opportunities for science and tech businesses looking to form, scale and grow in the UK's leading regional cities."

HVM Catapult and CPI will host a launch event next month after moving into Circle Square for important stakeholders including The University of Manchester.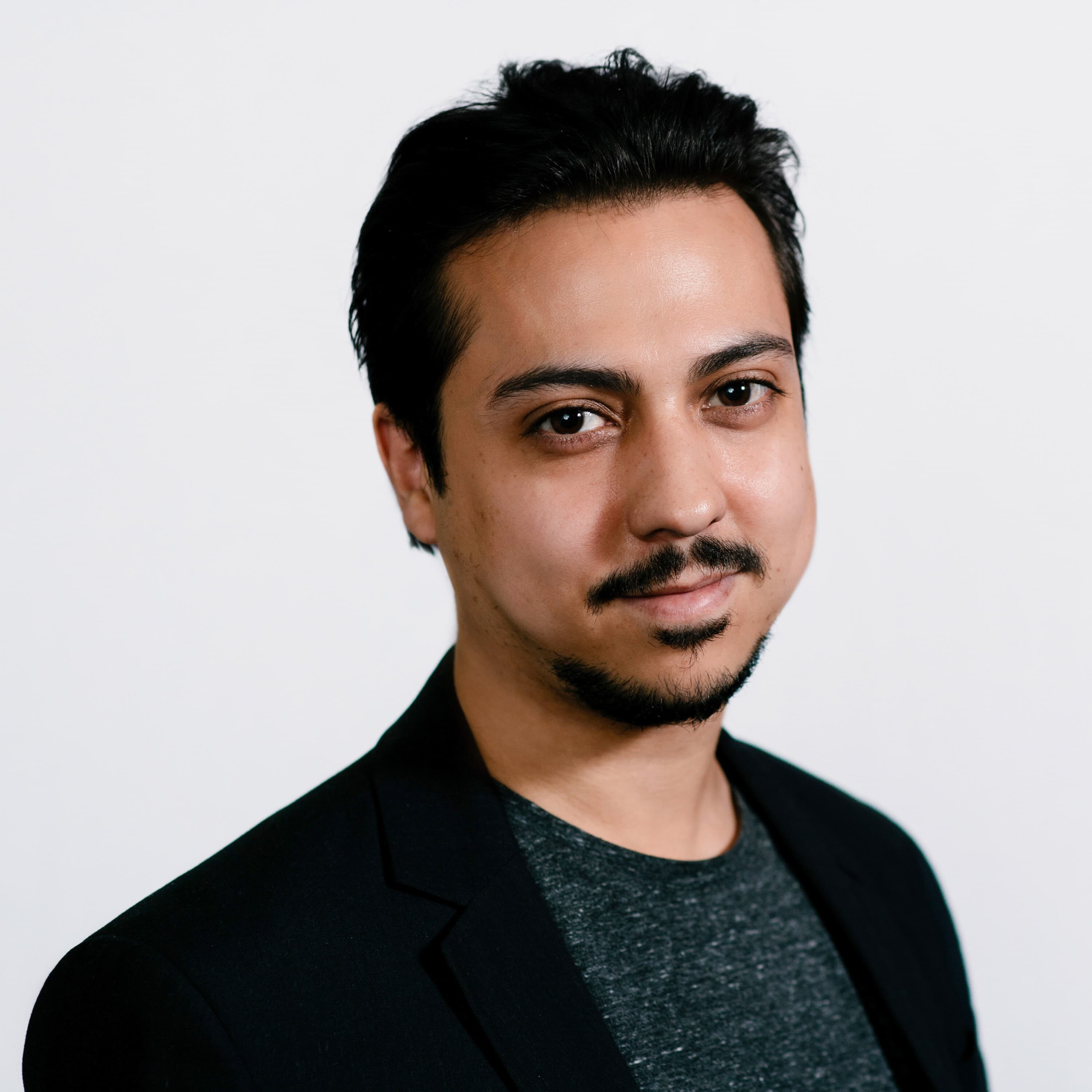 Damian Mohammed
Strategic Partnerships Manager
Let's innovate together
To find out more about how we can work together, please enter your details below.
CPI is your innovation partner to make your ideas a reality.