Taly-surf CCI Optical Interferometer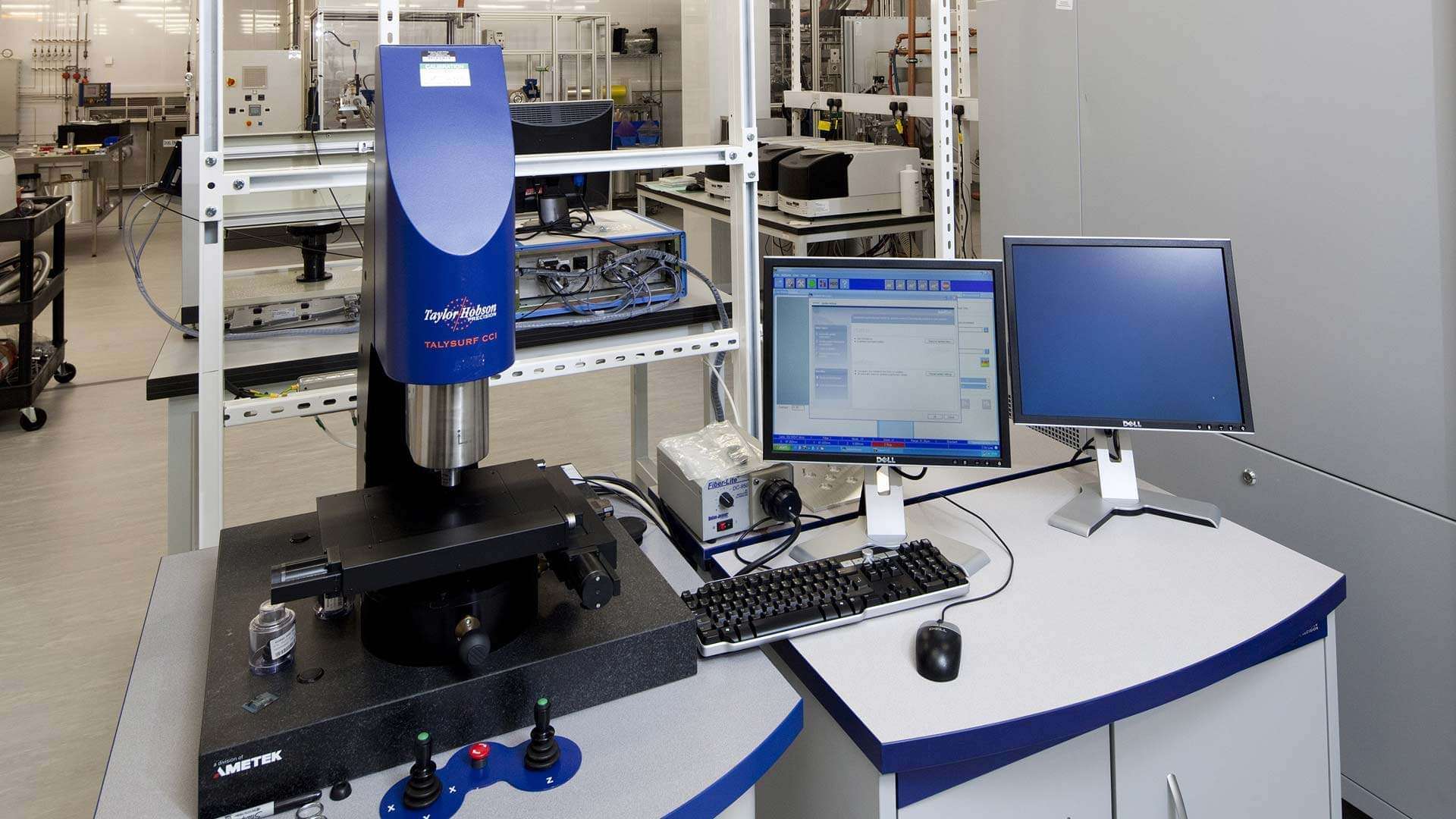 The TalySurf
CCI

is an advanced

3

‑dimensional non-contact optical metrology tool used for advanced surface characterisation.

This instrument has the ability to offer true topographical representation of a surface with 0.01 nm Z resolution over a full scan range plus a 0.4 µm lateral resolution, with over 1,000,000 data points.

The system provides ultra high resolution interferometic measurements for non-contact surface roughness, step-heights, form, shape, angular and critical dimension results.

Coherence correlation interferometry (CCI) is a multi-functional and flexible 3D metrology technology that can be adapted to measure and characterise a wide range of surface types. Polished, ground, etched, transparent, rough, shiny and multi-dimensional surface types can all be measured and characterised. Accurate surface characterisation can proved critical information that can be related to spects of a manufacturing process. Understanding and monitoring these processes allows research and production to maintain component quality, yields and operational performances.