Roll to Roll Slot-Die/Screen Printing Line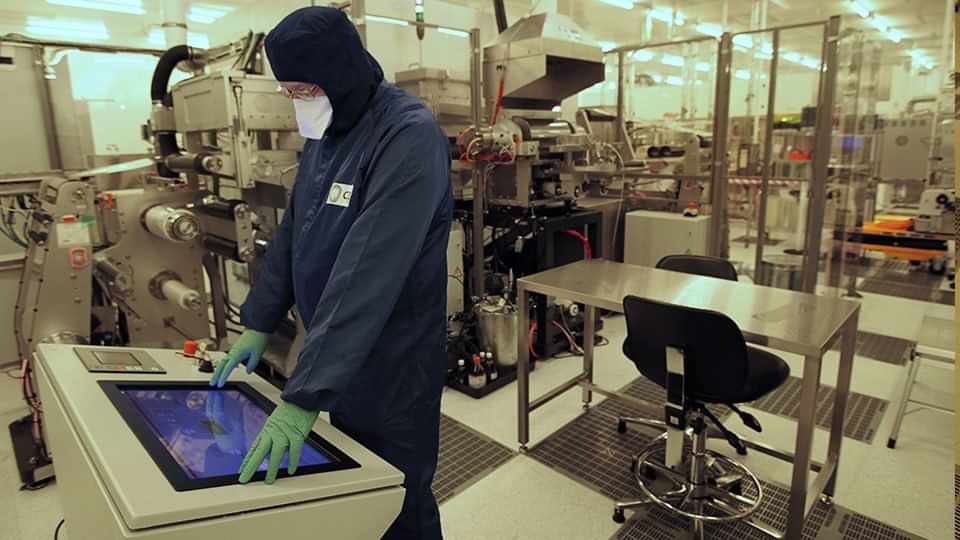 Applications for this tool are wide ranging and include flexible
OLED

, photovoltaics,

LEEC

,

OTFT

and printed batteries amongst others.

Applications for this tool are wide ranging and include flexible OLED, photovoltaics, LEEC, OTFT and printed batteries amongst others. Working with CPI companies can produce production-ready, thin film devices in quantities and at a price point that clearly demonstrates the data needed to bridge the gap from lab scale samples to market seeding samples.

The system comprises of both slot-die and screen printing capability, with options to incorporate other printing techniques such as reverse gravure. The function of the roll to roll coating line is to apply a layer on a web via a slot die coating process or a screen printing process. To ensure a correct coating layer, the web is accurately controlled based on speed, tension and lateral displacement. The machine contains two process stations; both capable of handling a slot die coater or a rotary screen printer. The tool is equipped with a UV curing unit and up to 4m of convection oven drying, able to deliver temperatures of up to 250°C.

The machine processes PET/PEN foil substrates ranging from 25 – 250μm thickness and has a web width of between 200mm and 410mm and a web tension range of 50 – 350N. The slot dies are capable of coating over a width of up to 300mm, blanket or stripe pattern coating with a wet coating thickness of 5 – 100µm. They can handle a viscosity range of 5 to 10000cP and are compatible with water, isopropanol, toluene, cyclohexanone, 2‑butanone, anisole, acetophenone, acetone and similar solvents. The slot-die heads are resistant down to pH 1.