Roll to Roll Slot Die Coater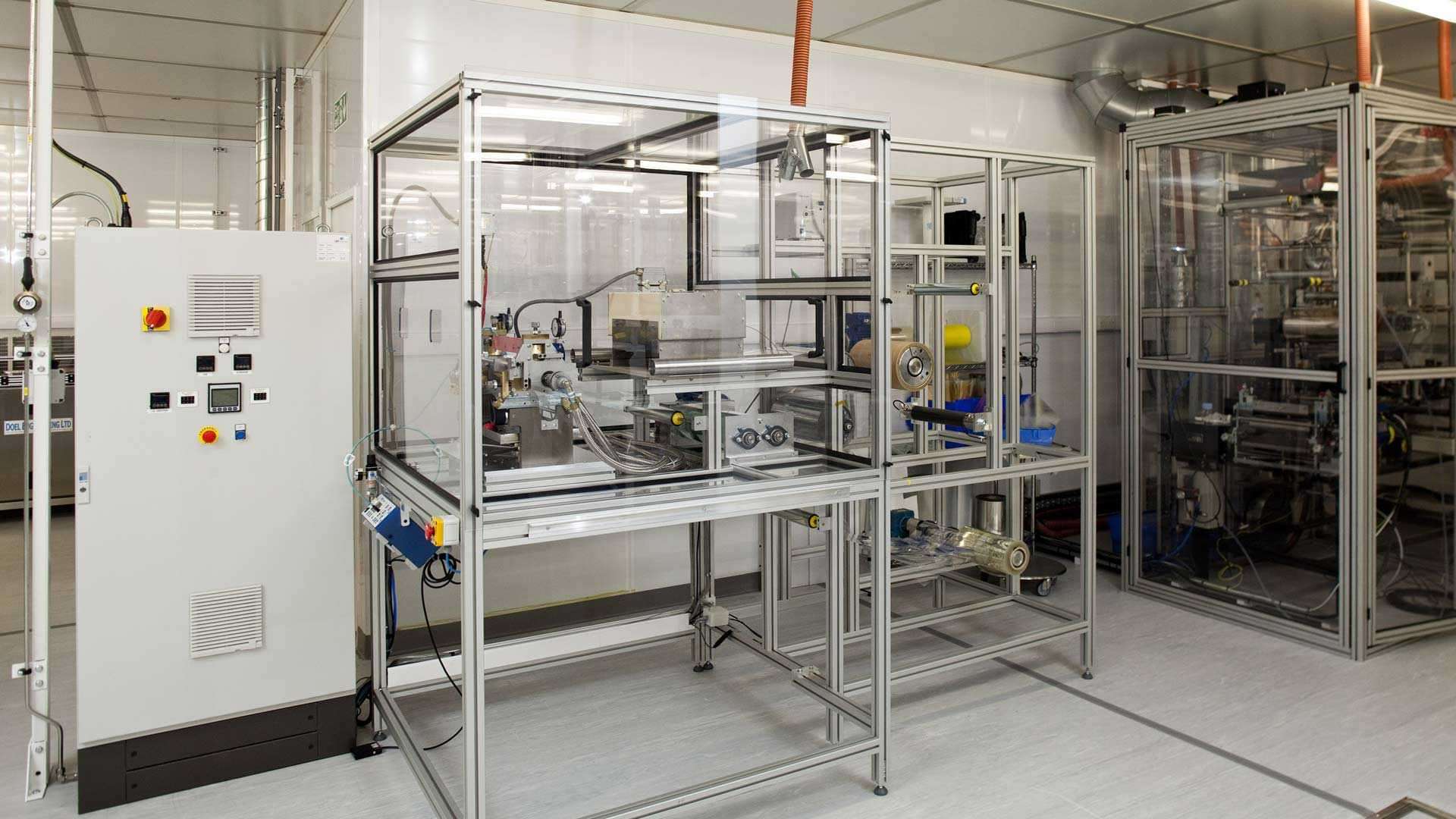 The roll to roll slot die coater is used to apply wet coatings to a moving flexible substrate.
The coatings are applied using a slot die fed from a syringe pump allowing the use of small quantities of coating formulations, making the technique suitable for expensive materials such as organic semiconductors. The system also incorporates a heated slot die, heated syringe and heated backing roller in order to reduce viscosity of coating liquids where appropriate.
Tension to the web is provided by the rewind roller, a driver roller and an unwind roller fitted with a friction brake. Web tension control via the rewind and driver rollers is provided pneumatically.
Drying is achieved using an infrared drier: this is compatible with the cleanroom and can be used in conjunction with small quantities of volatile liquids. The coating and drying zones are isolated under extract permitting the use of volatile organic compounds.