Roll to Roll Encapsulation Line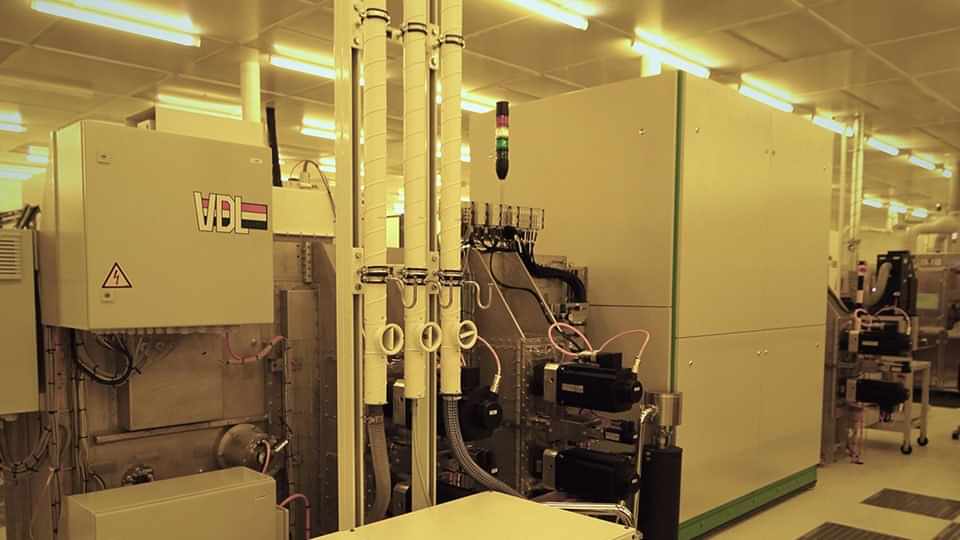 CPI

houses an open access encapsulation module which is complimented by the Roll to Roll Slot Die/​Screen Printing Line. The roll to roll encapsulation line is designed to laminate films in an oxygen and moisture free environment.

This tool builds upon existing batch capability at CPI, providing clients with a flexible environment to scale up their encapsulation process from feasibility right through to cost effective pilot production operations.

The CPI Roll to Roll Encapsulation Line has two main functions:
Drying a substrate
Laminating two substrates
Drying a substrate is done by moving a substrate back and forth through the dryer at temperatures of up to 120°C. Interleaves can be used to protect the substrate during unwinding and rewinding. Laminating a substrate is done by supplying a substrate from the unwind station, through the dryer, to the lamination station, where a second substrate is supplied and laminated on the first substrate, using nip rollers. Optionally, interleaves can be used. The webs are controlled on speed, tension and lateral displacement.
Applications for this tool are wide ranging and include flexible OLED, photovoltaics, LEEC, OTFT and printed batteries amongst others.