nTact nRad2 Slot Die Coater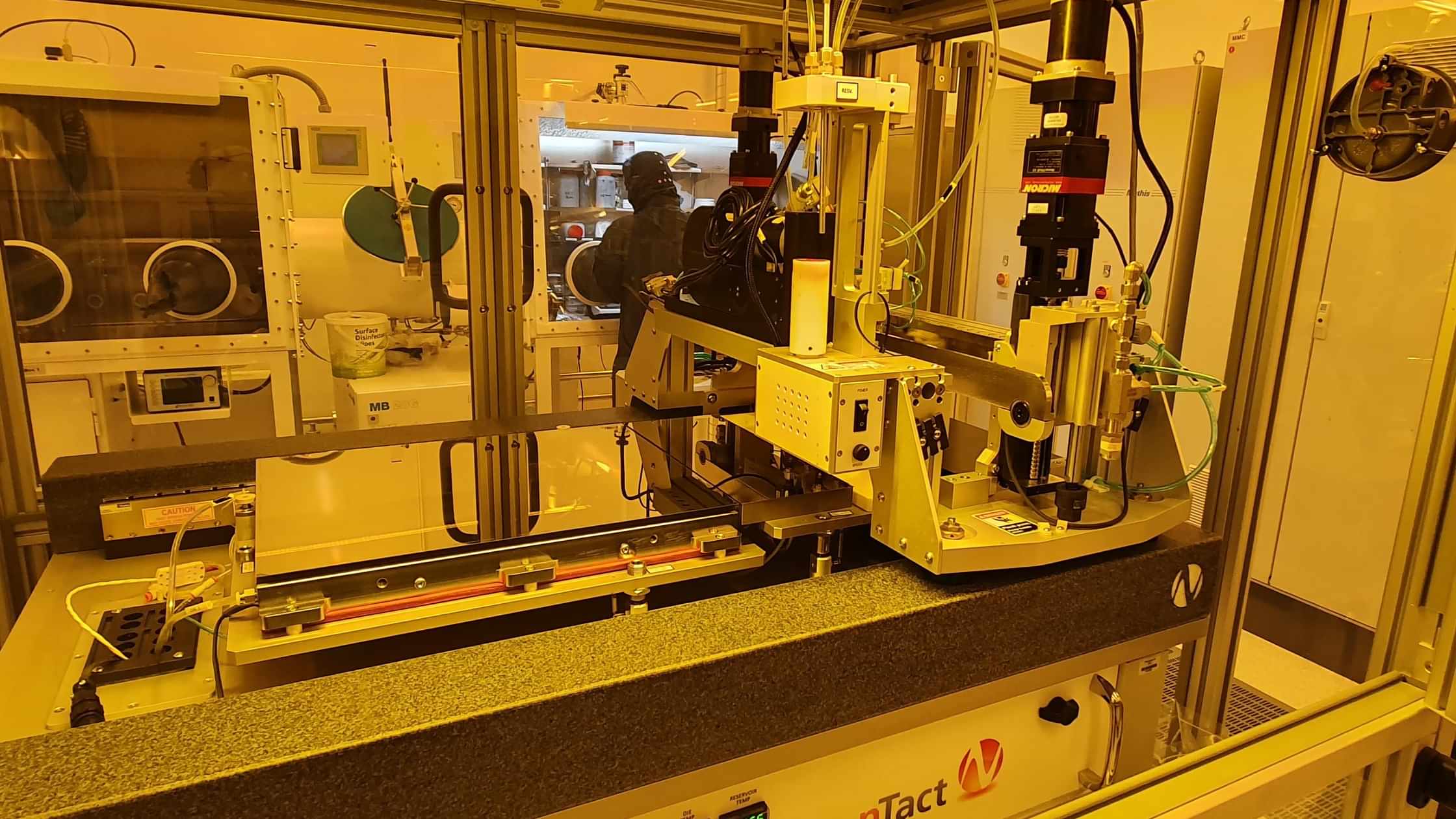 A sheet-to-sheet processing tool for the deposition of uniform thin films of material via slot-die and used across a wide variety of applications.
The tool is capable of depositing samples up to Gen 2 (370mm x 470mm) size with <±5% cross and down web uniformity. While film thicknesses are material dependent, thicknesses of 10 nanometres to 100 micrometres can be achieved
Materials of viscosity 1 – 20000cP may be processed through use of a heated porous chuck and stirred and heated reservoir and the system is compatible with polar, non-polar, acidic and basic solvents.
Die lip sizes of Gen2, 12", 8", 6" and 4" with 5mm edge exclusion are available and the tool is capable of repeatable ​'patch' coating of defined areas within a designated area.
The whole system is housed within a HEPA filtered enclosure for safe chemical handling.