NovaCentrix PulseForge 1300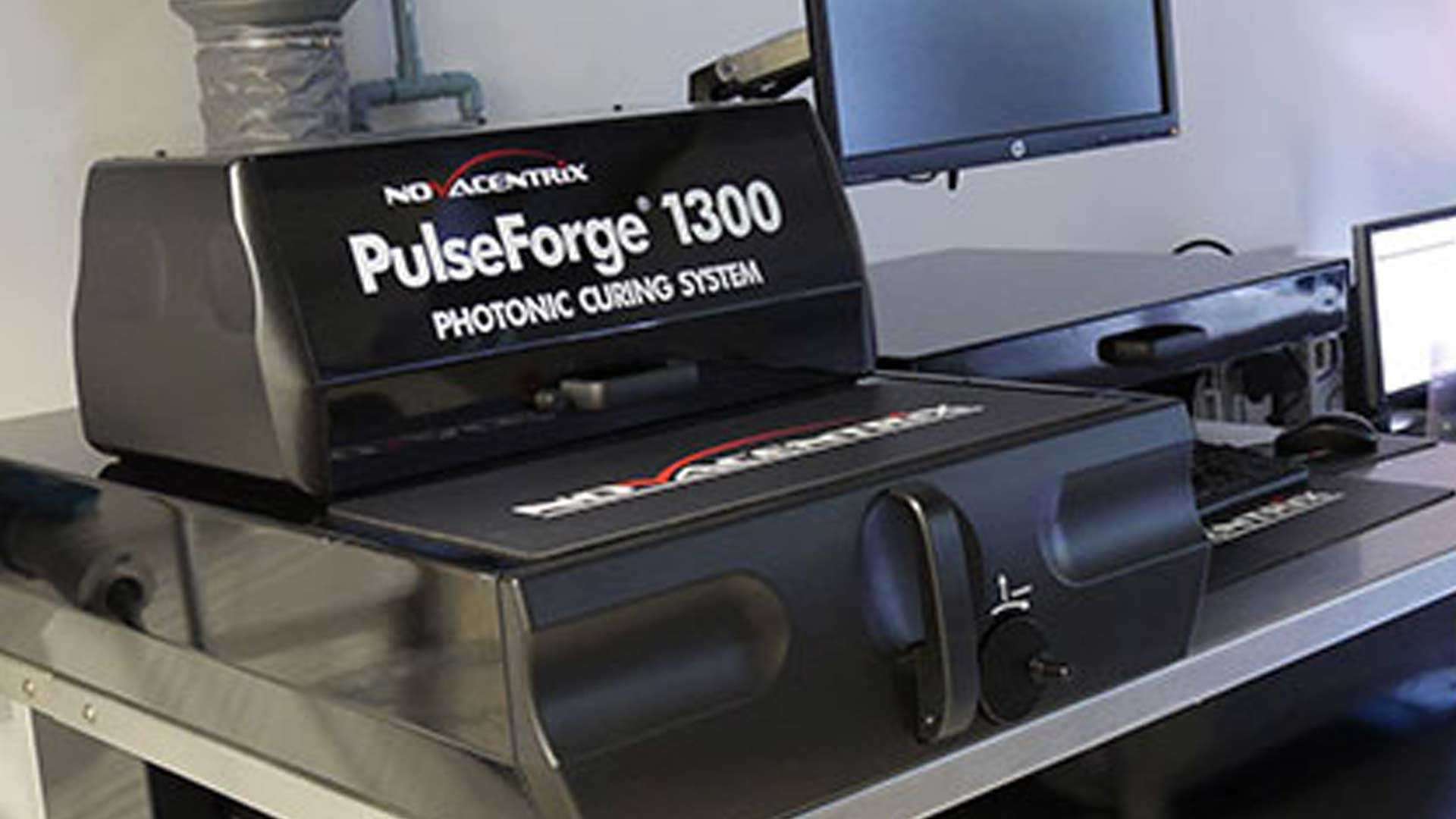 The NovaCentrix PulseForge 1300 is a specialist system designed for the high speed photonic curing of printed electronics inks.
The NovaCentrix PulseForge 1300 state-of-the-art system is the first of its kind in the UK to be available to clients on an open access basis and aids the commercialisation of a host of applications including printed sensing and Radio Frequency Identification (RFID) and Near Field Communication (NFC) antennas for smart packaging. The system is part of CPI's printed sensing capability and allows companies to develop and scale up their concepts from laboratory scale right through to pilot production.
Photonic curing has become a critical process in the manufacture of printed electronics products as very little energy is needed to sinter the inks to a high temperature. This allows for printed circuits to be produced on inexpensive and flexible materials such as plastic, paper or cardboard, whilst achieving excellent conductivity and without causing thermal damage to these materials. The technology is ideal for a number of printed electronics based applications that utilise low cost substrates such as printed temperature, capacitive touch and medical sensors, in addition to wearable electronics, energy harvesting devices and intelligent packaging products.
The NovaCentrix PulseForge tool at CPI uses specialist computer controlled high-intensity pulsed light technology enabling conductive inks to be sintered or annealed in a matter of milliseconds. The tool also provides the opportunity for comparably low cost inks formulated from copper-oxide and the rapid development of new printable electronics applications.