Leica Manual Micro Probe Station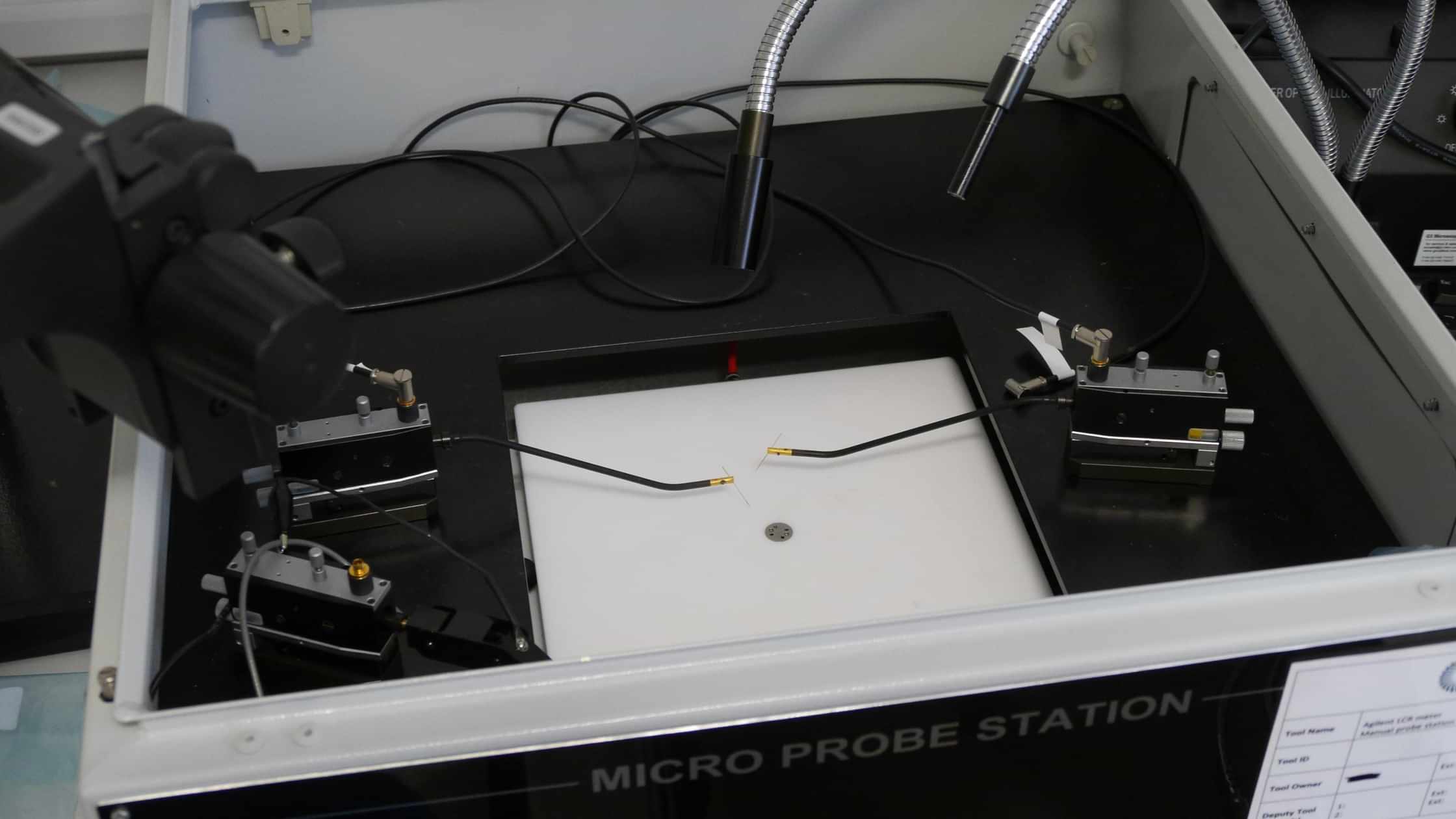 Precise probing stations to test various electronic connections
Leica Manual Micro Probe Station: The Leica Manual Micro Probe Station is used for rapid tests or small quantity measurement.
The station allows the manual probing of single devices and circuits. Parameters can be extracted by the Keithley 4200 semiconductor parameter analyser or digital storage oscilloscope
Sensepeek 4003 PCBite Kit With 4x Probes And Test Wire – a mobile probing station using PCB holders and probes that have a strong magnetic base on a metal sheet to allow for stable hands-free measurements.