IGT F1 Proofer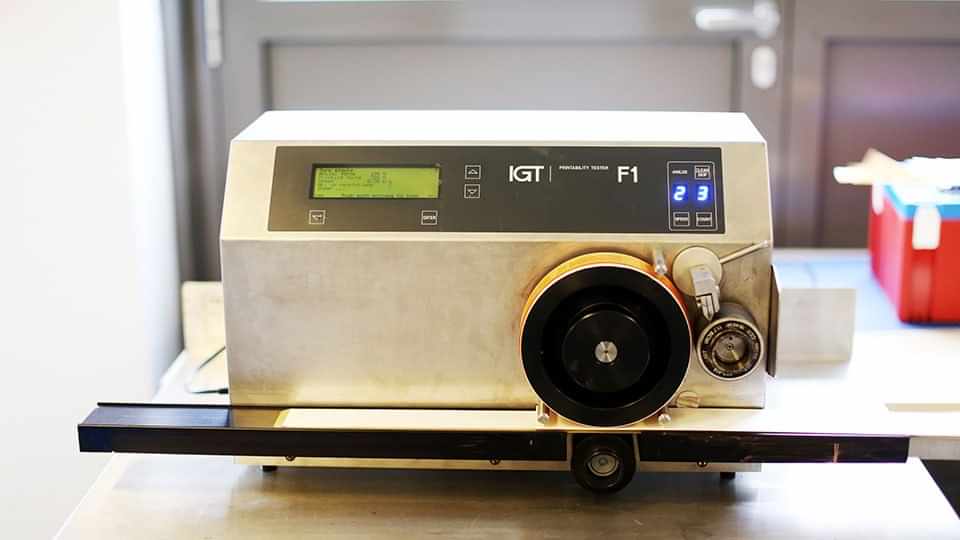 IGT

F

1

Proofer for the evaluation of inks at small scale.

Specially designed to check ink conductivity and colour matching, the IGT F1 proofer allows clients to quickly and cheaply evaluate printed electronics inks on substrates of up to 40mm x 500mm in size.

The IGT F1 proofer colour strips can be used for a wide variety of purposes including testing print quality; use with spectrophotometers, colour measuring and matching systems; visual appraisal; density measurements including colour and density tolerances and determination of coverage; wear and scratch resistance; flexibility; adhesion; gloss; ink transfer; light fastness and resistance to chemicals.

The IGT F1 proofer is able to print on a variety of coated and uncoated materials including paper, board, plastic film, cellophane, laminate, labels and textiles. It is used regularly in the printing ink, paper and board, printing, plastics, packaging, corrugated board and labelling, resin, lacquer and coatings industries.

The IGT F1 proofer tester has an inking section with an engraved anilox roller and doctor blade, a printing section with a photopolymer printing form and an impression cylinder. Ink is applied to the nip between the doctor blade and the anilox roller. During print, the ink is transferred from the anilox disc to the printing form and then to the substrate. Doctor blade, anilox disc and impression cylinder are lifted automatically.