Fast Tech Solvent Bench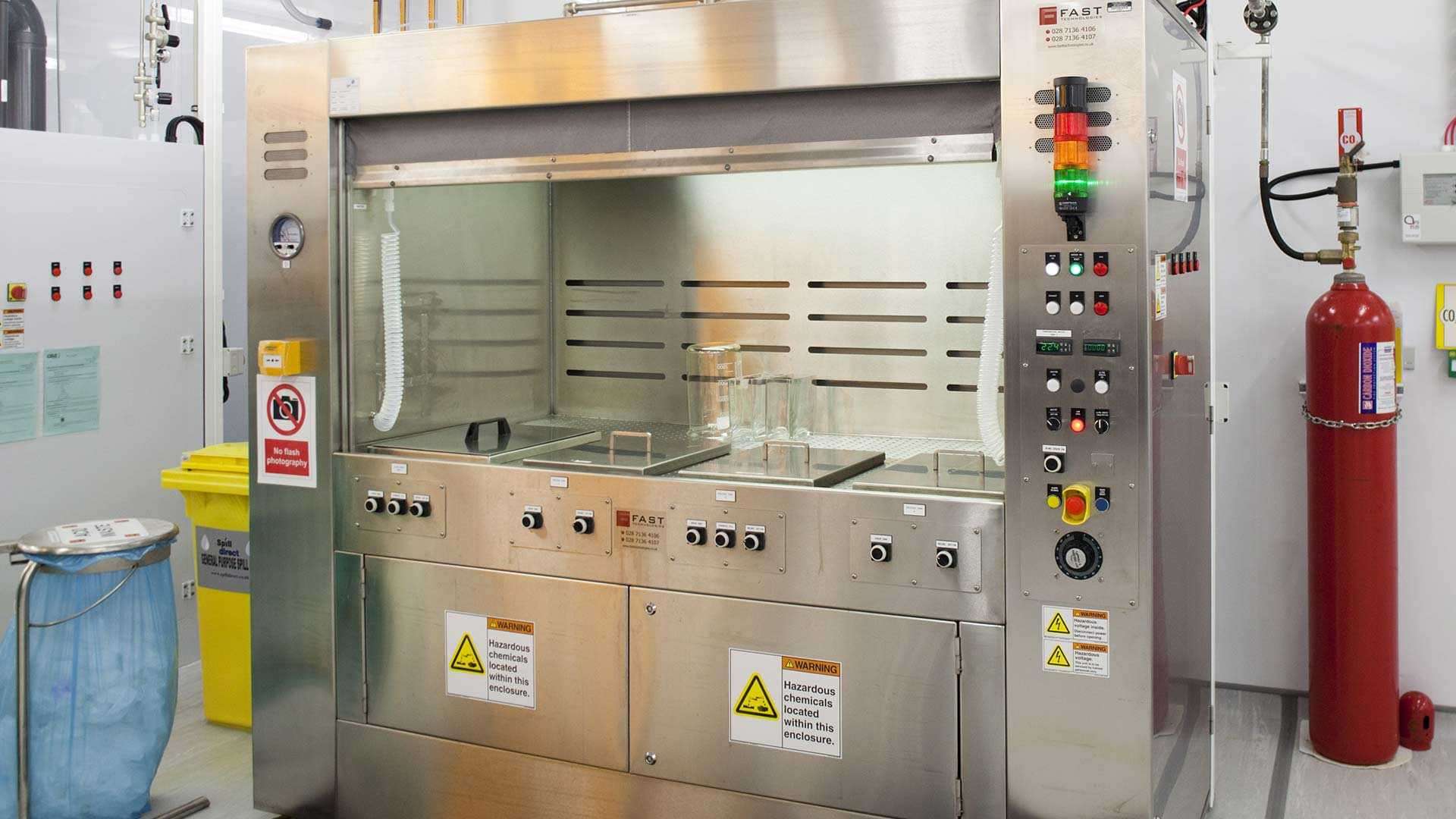 The solvent bench is a unit consisting of
4

tanks, all filled by manual fill, designed for Positive Resist Stripper, Acetone,

IPA

, Xylene

The tanks can accommodate 4 inch up to 12 inch substrates.

Tank 1 has heating controllers, along with the ultrasonic option.

The bench has a fire detection suppression system using CO2 suppressant. The cabinet exhaust has a pneumatically operated shutter fitted. This closes automatically when a fire is detected in the bench.

Full PPE is worn when using the bench (chemical resistant apron / chemical resistant gauntlets / face shield) on top of standard cleanroom clothing.