EMC Test Suite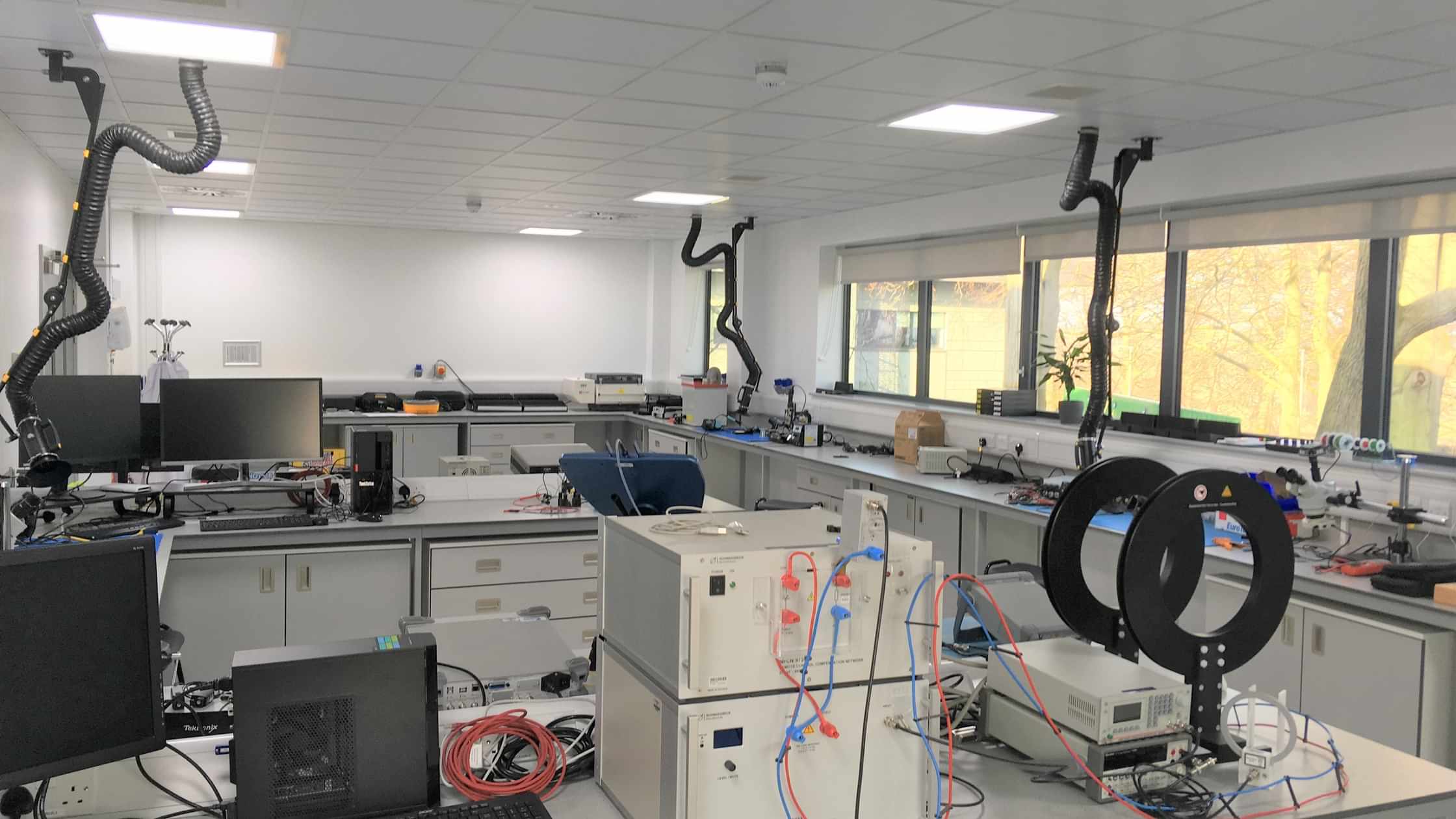 Rigol

SA

RSA

5065

-TG tracking signal generator
Hyperlog

40

 – 

40

wideband antenna
DSG

3060

Signal Generator

TEKBOX

TBTC

2

TEM

cell and

RF

amplifiers

ESCO

Technologies Faraday Chamber

TEKBOX

TBTC

2

Open

TEM

Cell
The Rigol tracking spectrum analyser and RF signal generator allow for EMC pre-compliance test and allow for greater confidence when taking new products to an approved test house for EMC test and CE marking.
The EMC test suite is complimented by an EMC test chamber, a wide band (400MHz-4GHz) HyperLog 4040 antenna and a range of TEKBOX RF amplifiers for EMC emissions and immunity testing.
The TEM cell provides a 50ohms line operating over 500kHz to 6GHz allowing devices to be tested within a radio frequency transmission line. The TEM cell allows for conducted, immunity and radiated emission tests to be conducted as part of the EMC pre-compliance test.