Electronics Prototyping Suite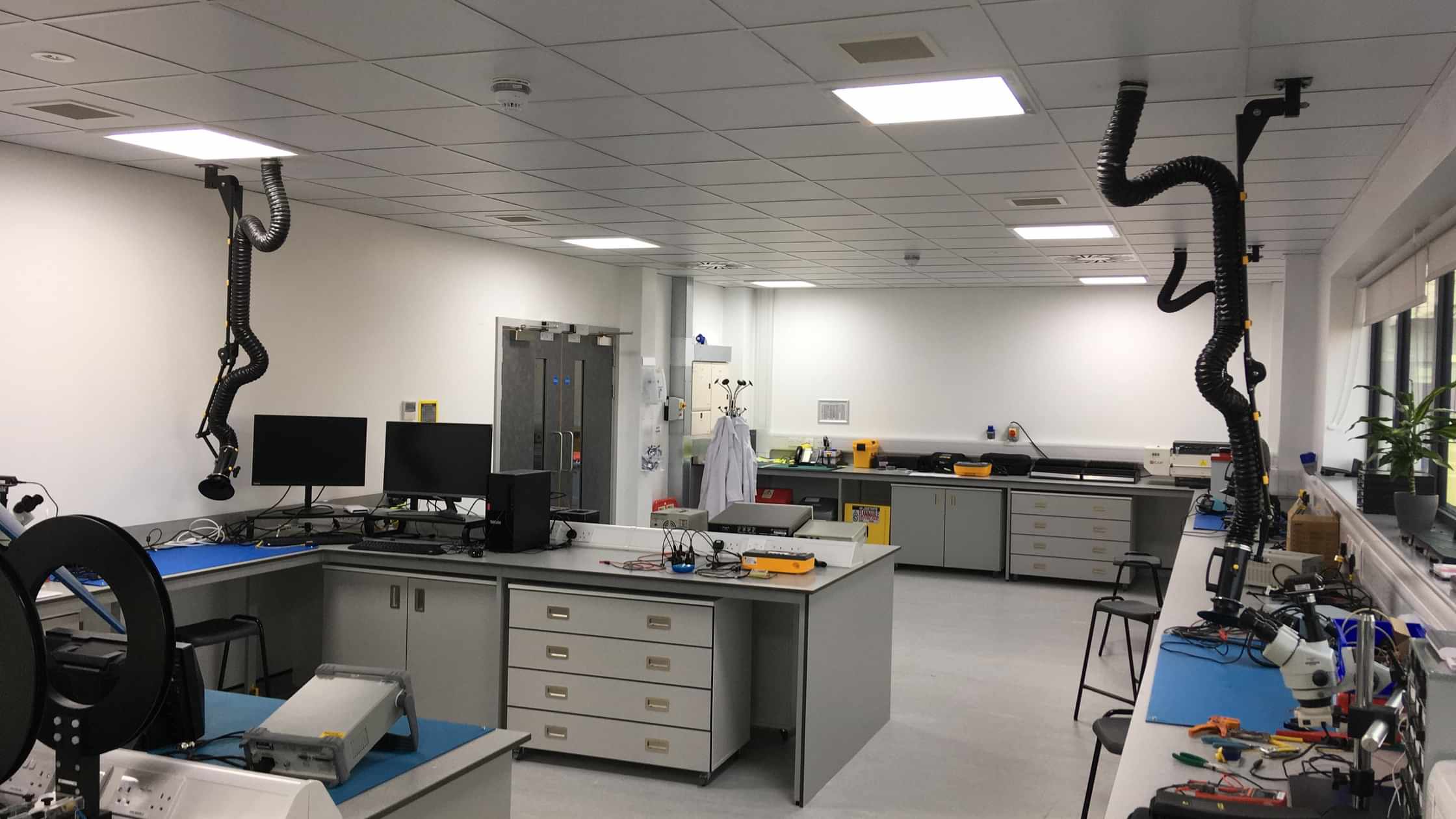 NeoDen

4

Smt Pick and Place Machine
C.I.F

TECPRINT

500

stencil printer
C.I.F. FT

05

Reflow Oven

ERSA

HR

100

hybrid re-work station
Voltera V‑one

PCB

printer
The Neoden 4 is a highly-configurable precision SMT pick and place machine that will reliably place a wide variety of components on a single board – or thousands of boards.
The TECPRINT 500 is a compact manual stencil printer that will allow you to make your screen printings in record time and at a lower cost.
C.I.F. FT05 Reflow Oven allows precision reflow of printed circuit electronics including electronics requiring high temperature alloy solder pastes. Forced convection heating is used to ensure uniform heating and reflow. The reflow oven is microprocessor temperature controlled with 10 stored programmes. Profile curves providing up to 300°C with precise reflow times. The working area is 350 x 400mm.
ERSA HR100 uses hybrid rework technology (combination of IR heating technology and convection) for safe desoldering and soldering Optimum energy transfer and gentle heating of chip components 0201 up to 20 x 20 mm SMDs Exchangeable hybrid adaptors of various sizes direct up to 200 W of heating energy specifically to the component.
The Voltera V‑One creates two layer prototype circuit boards on your desk. Gerber files go in, printed circuit boards come out. The dispenser lays down a silver-based conductive ink to print your circuit right before your eyes. Assembling traditional and additive boards is easy with the V‑One's solder paste dispensing and reflow features. Simply mount your board on the print bed and import your Gerber file into Voltera's software.