Confocal Microscope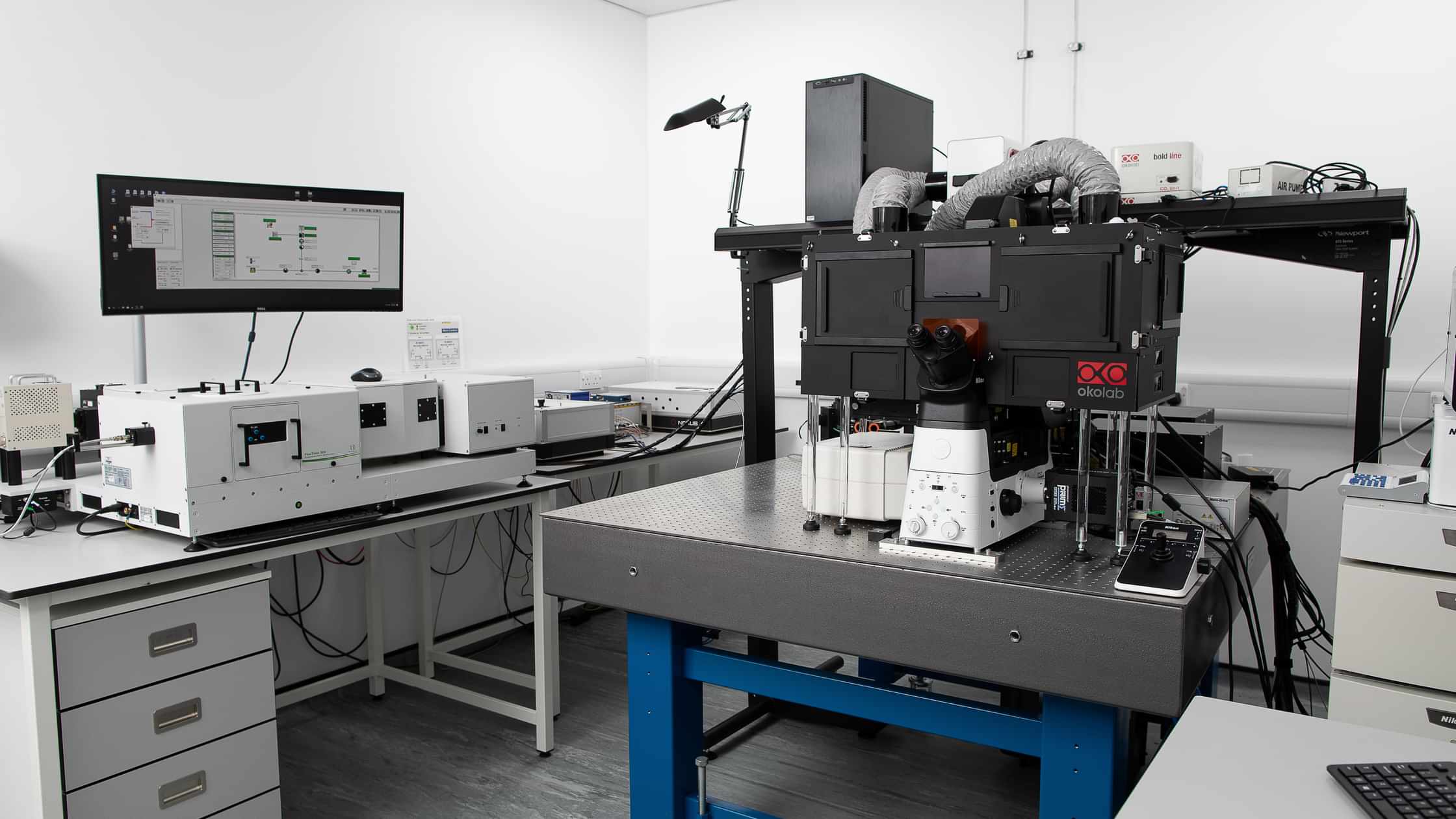 Within our bio-optics suite we have an inverted Nikon A1R confocal microscope, suitable for live-cell imaging.

The microscope has brightfield transmission mode, phase contrast, DIC contrast and epifluorescence. In confocal mode, which allows clear deep tissue imaging, we measure down to around 200 nm in the lateral dimension and 1 – 2 microns in depth
Features:
Brightfield and epifluorescence mode with

BSI

Prime

22

mm

CMOS

camera
Live cell imaging

4

laser excitation sources
Resonant and Galvano scanning modes plus spectral imaging
Multi-Photon ready
In addition, the output from the microscope can be routed to Picoquant photon counting detectors. This allows us to perform time-resolved microscopy techniques such as Fluorescence Lifetime Imaging (FLIM) and Fluorescence Correlation Spectroscopy (FCS). The out can be directly taken to the Picoquant spectrometer to allow true spectral imaging.