Brewer Spin Etcher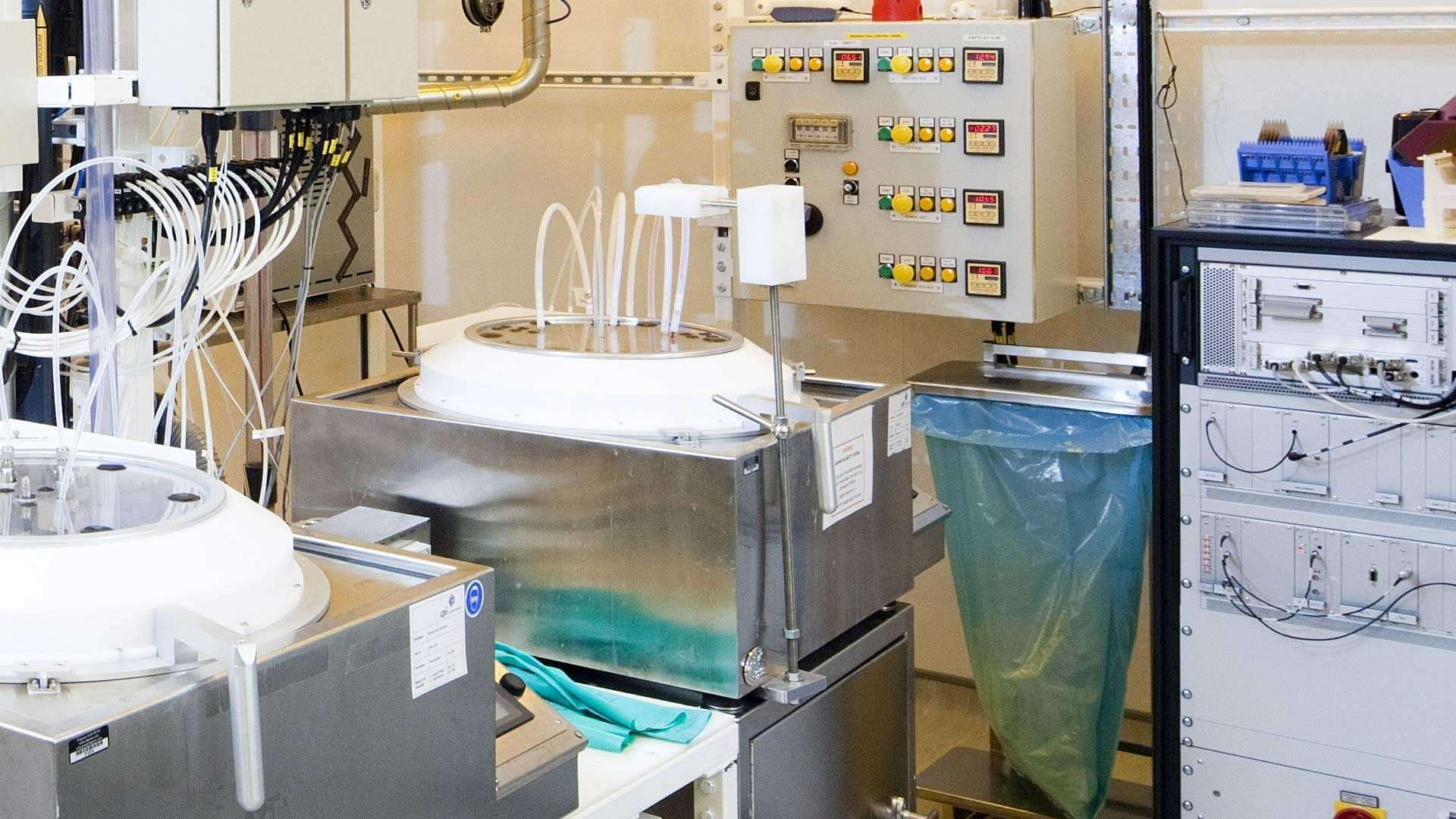 The Brewer spin etcher features a space-saving design, onboard
PC

controller, full-colour touch screen interface, and virtually unlimited recipe storage.

By using a unique indirect drive system, Brewer spin coaters virtually eliminate risk associated with process chemicals and solvents contacting the spin motor and causing permanent damage. This critical feature ensures industry-leading reliability and uptime for our customers.

The Brewers configuration includes a lid that can also be exhausted and/​or N2 purged for greater environmental control. The Brewer spin etcher is capable of spin coating substrates up to 12" square and features high torque for maximum ramping capability.