Beneq TFS-500 Atomic Layer Deposition Batch tool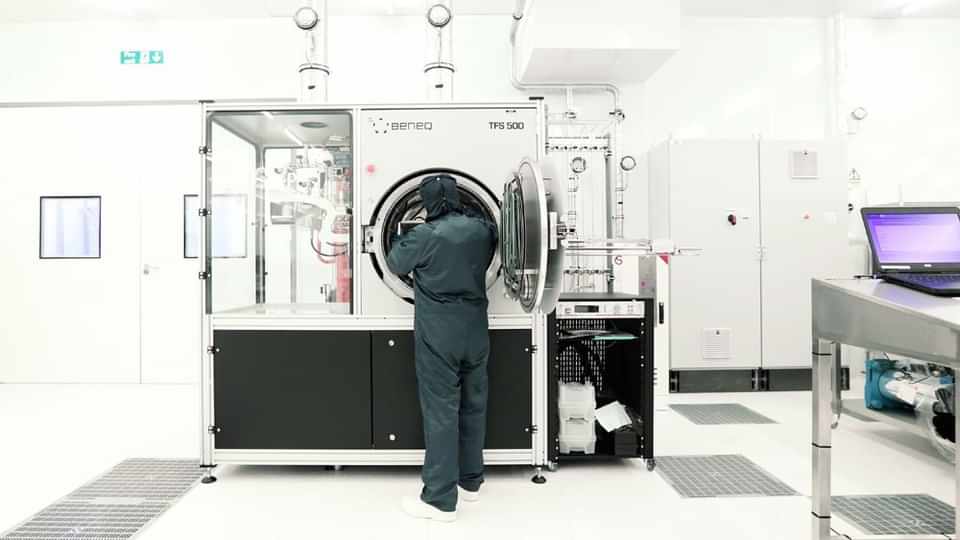 The Atomic Layer Deposition tool deposits nano-scale thicknesses of materials under highly controlled conditions in a vacuum to enable the tight control of material properties.
The kit is used for depositing water and oxygen barrier layers of Aluminium Oxide applicable to flexible substrates such as OLED and photovoltaic displays. In addition the tool enables the unique ultra barrier performance of polyester foil with a single simple transparent coating layer resulting in little loss of transparency or mechanical flexibility.
The ALD tool can handle single substrates of up to 300mm diameter, single rectangular substrates of Gen 2 (370 mm x 470 mm), or batches of up to 10 x 8" square substrates.