Liquid Stability Testing
Accelerating innovation in high-throughput liquid stability testing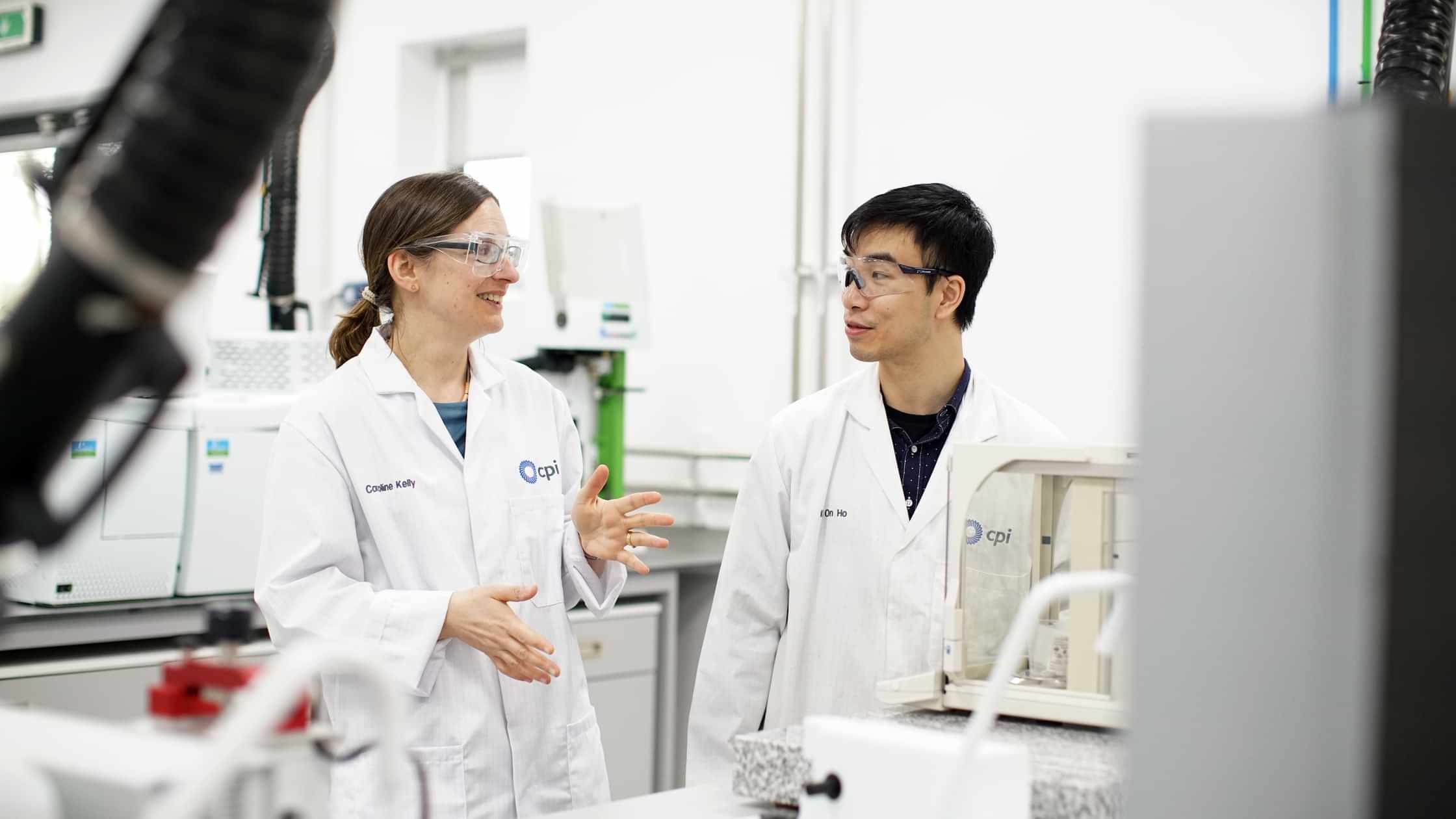 Development of a revolutionary microfluidic platform for prediction of formulation stability
Testing the stability of liquid formulations is a pivotal point for their development across a wide range of sectors. The current methodologies for stability testing involve a considerable investment of time and resources, greatly increasing the time required to get a product to market.
This five-partner project has designed, constructed, and developed MicroSTAR (microfluidic platform for prediction of stability); a pioneering platform capable of conducting physical stability tests in significantly shorter timescales while utilizing fewer material resources during the process. It enables customers to obtain mechanistic insight into failure as well as high throughput data analysis, allowing for modelling, achieving a faster and more efficient formulation development while cutting the resource costs typically associated with traditional testing methods.
Inputs

An input is a unique capability, service or method of support that was provided, such as equipment or expertise.
Technical knowledge and expertise
Access to state-of-the-art equipment
Proof of concept
Research and development
Outputs

An output is the result of the work, such as an experimental finding, an actual product or a pilot demonstrator.
Successful proof of concept
Creation of a new high-throughput testing platform
Outcomes

An outcome arises from implementing the outputs, for example, a profit, an investment, providing jobs or delivering societal benefits. Outcomes continue once an innovation has been implemented and deliver benefit every year.
Establishment of an openly accessible testing platform within the National Formulation Centre
Specification for a predictive design tool based on a microfluidic platform in conjunction with on-line and off-line analytical measures and supported by data architecture
Mechanistic insights on product failure modes and drivers of instability
Validated methodologies for use in combination with the design tool, for predicting product instability in new formulations.
Reduced quality compliance issues in existing markets due to unforeseen product instability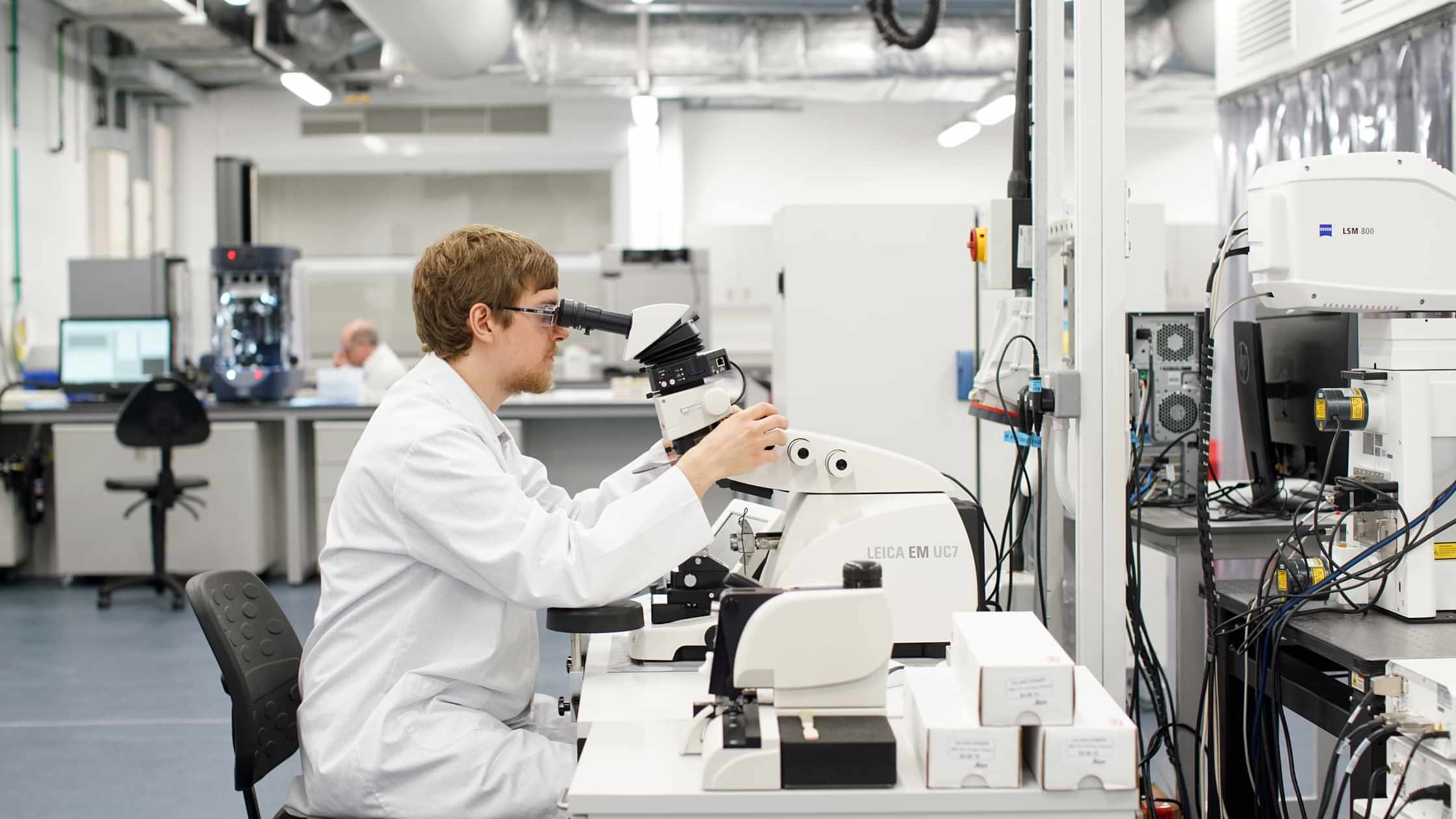 Industrial giants like partners P&G and BP need to constantly innovate and improve market formulations to provide consumers with the best possible product experience. For this purpose, it is necessary to ensure that products are stable under a large variety of different geographical and environmental conditions.
Previous to collaborating with CPI, partners relied on extensive stability testing at a large scale, requiring the expenditure of significant quantities of products during prolongated periods of time, to achieve test conditions simulating ​"real- world conditions".
This time-consuming step not only prevents the streamlining of product development, but the methodology for testing provides no information on the failure mechanism of the formulation. Therefore, there is a real market need for the development of a method to rapidly test a products' physical stability, while also obtaining key mechanistic insights into this failure; as well as generating key data to predict future formulations' stability. This will allow customers to allocate resources more efficiently to create smarter and better formulations
Since the beginning of the project in 2018, Imperial College, P&G and partners have built prototype MicroSTAR platforms to test for different liquid stability failure modes, under varying stress conditions, in model formulations provided by P&G and BP partners. This demonstrated proof of concept for the project
CPI's connection network has enabled this partnership to collaborate and function – combining the top level academic and design knowhow of ICL and Durham University with P&G and BP's knowledge of current real world formulation testing, and also connecting all partners to the ERDF (European Research Development Fund) funding programme.
CPI owns the MicroSTAR concept and has proved instrumental in mediating between all parties in the partnership.
The project reached its end and peak with the creation and housing of the MicroSTAR platform within the National Formulation Centre, available for customers to perform their own formulations' stability testing, enabling them to carry out what would be weeks or months of in-house work into a few hours of automated analysis in CPI.
Supporting the development of this project highlights how bridging different areas of expertise can accelerate the innovation and creation of next generation formulations; and create an agile and seamless timeline of product commercialization.