The PragmatIC Semiconductor Success Story
An innovator with plans to embed its technology in a trillion items over the next decade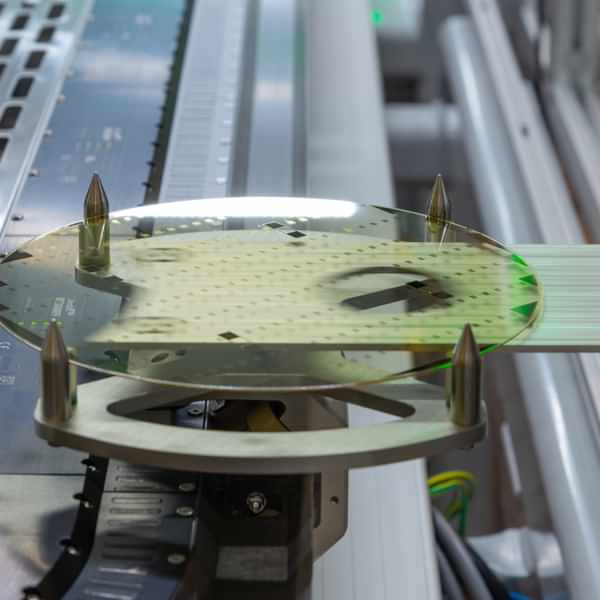 From making a positive environmental impact to helping the NHS process lab tests much more efficiently — the benefits that PragmatIC Semiconductor, a world leader in ultra-low-cost flexible electronics, offers are significant. PragmatIC designs and manufactures innovative, flexible integrated circuits (FlexICs) that are thin, robust and more cost-efficient than traditional silicon-based devices.
PragmatIC's first ConnectIC® family of RFID FlexICs can be easily integrated into everyday things to help organisations collect, process and output data throughout an object's life cycle. An NFC-enabled smartphone or low-cost reader can be used to gain insights for smarter supply chains, authentication and increased customer engagement. This novel technology is ideal for cost ‑sensitive fast-moving consumer goods produced in very high volumes.

In addition, PragmatIC's FlexIC Foundry™ service enables designers to create their own custom application specific FlexICs at a fraction of the cost and time required to develop traditional silicon ICs. Innovators can iterate and test concepts within weeks, massively accelerating the development cycle, leading to the potential for many new use cases beyond the realm of conventional electronics.
An aspirational journey
PragmatIC was launched in 2010 by Scott White and Dr Richard Price, with a small team in Cambridge. It has since expanded significantly, and today employs over 100 staff members across its locations in Cambridge and NETPark, in Sedgefield, County Durham.

To date PragmatIC has secured over £50 million in investment, primarily from three key partners: Cambridge Innovation Capital, Arm, and Avery Dennison (Fortune 500 company and top global RFID tag manufacturer). Simultaneously, a range of collaborations with the NHS, DEFRA and other customers have arisen to integrate PragmatIC's unique technology in order to address challenges in health care and waste management.
To meet the ever-growing demand from customers and collaborators, a substantial scale up of production capacity is currently underway. As part of an expansion plan, a significant investment is anticipated over the next three years as part of PragmatIC's vision to connect 1 trillion objects in the coming decade. Staff numbers and production capacity will scale up across the North East. PragmatIC anticipates this will contribute to a resurgence of the UK semiconductor industry within and beyond the region.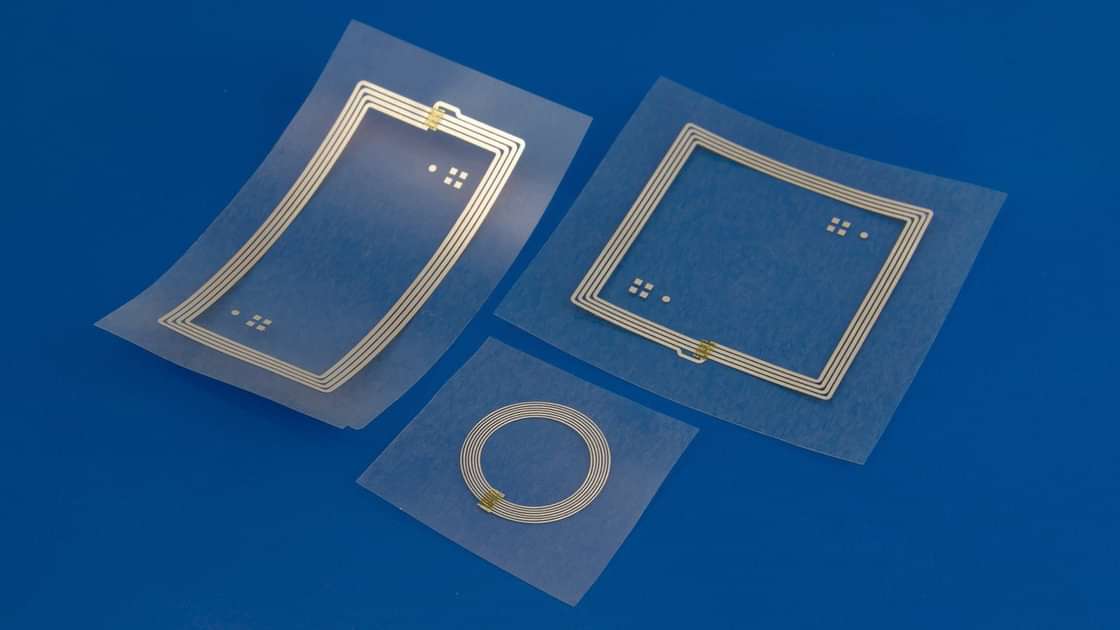 Collaboration: a key ingredient for success
Crucial to PragmatIC's early growth has been its close relationship with CPI, a leading independent technology innovation centre and a founding member of the UK's High Value Manufacturing Catapult. Before working with CPI, PragmatIC had an R&D‑based process, which was split across multiple locations in Europe. At this point, a significant challenge for PragmatIC was obtaining access to crucial resources and facilities to grow the company and develop its process for mass production.

The companies first started working together in 2012, when PragmatIC needed access to infrastructure and support to advance its process for making commercially viable products. In the early years, CPI worked closely alongside PragmatIC to help accelerate product development by providing open access to state-of-the-art facilities and expert knowledge.
PragmatIC received extensive support from CPI, helping to consolidate its activities and transform its initial process into a highly scalable manufacturing model for FlexICs. PragmatIC subsequently significantly increased the reliability and throughput of their FlexIC production process.
In addition to providing access to facilities with around £50 million worth of assets, CPI has provided vital technical expertise and industrial knowledge; supporting a financial and technical de-risk approach towards product development. This has helped PragmatIC to overcome challenges faced during the early stages of process development to form a robust production methodology, accelerate pilot production and prepare its technology for early mass production.
In 2018, PragmatIC commissioned its first FlexLogIC® system — a self-contained, automated and scalable manufacturing model for cost-effective high-volume production of FlexICs — at CPI's National Printable Electronics Centre.
The CPI collaboration has helped PragmatIC translate its ideas into innovative products for market adoption. Within less than a decade, PragmatIC has already helped CPI complete 21 collaborative R&D projects, as well as secure six collaborative grants and 15 private contracts worth £22 million. By contributing to these R&D projects with its expertise and FlexICs, PragmatIC will continue to assist promising, fellow innovators in their process development.
The outlook is bright
With its present manufacturing base in the North East, PragmatIC will continue to leverage the region's skilled workforce and provide a broad range of positions, including R&D and operations. The PragmatIC team will continue to expand its global client network and collaborate with CPI and other organisations interested in its novel technology. The company's mission is to inspire innovators to build extraordinary solutions to improve everyday life. Building on its impressive growth and success so far, PragmatIC's goal to embed its technology in a trillion items within the next ten years looks to be within reach.

Enjoyed this article? Keep reading more expert insights...
CPI ensures that great inventions gets the best opportunity to become a successfully marketed product or process. We provide industry-relevant expertise and assets, supporting proof of concept and scale up services for the development of your innovative products and processes.
Stay updated with our insights by signing up to our newsletter