Protein process development at
CPI

and the

UK

strategy for Agritech

The UK government developed an agritech strategy, that sets, science base, food and farming industry can work together to develop opportunities.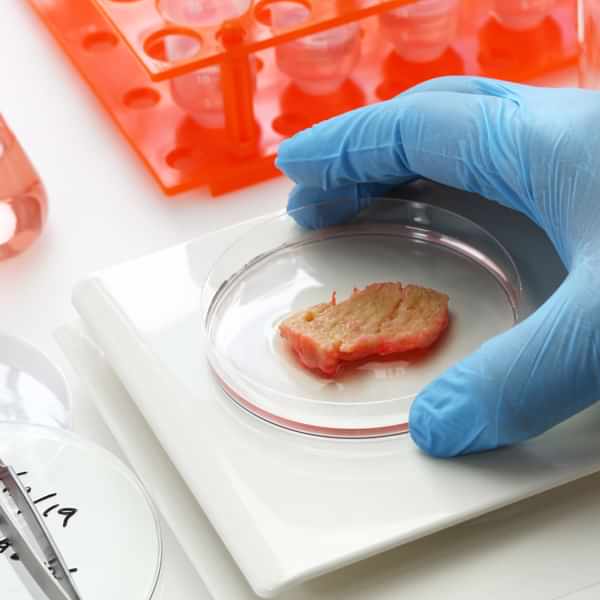 The UK government published an agricultural technologies (agritech) strategy white paper policy (2013), that sets out how the government, science base, food and farming industry can work together to identify and develop opportunities and strengths of the UK agritech sector.
In consultation and partnership with the agritech community, a Leadership Council set out a strategic vision for ​"the UK to become a world leader in agricultural technology, innovation and sustainability; exploit opportunities to develop and adopt new and existing technologies, products and services to increase productivity; and contribute to global food security and international development".
The strategy aims to address global changes such as population increase, rapidly developing and emerging economies with better lifestyle aspirations, and growing geopolitical instability which are impacting on land, water, and energy shortages.
CPI is supporting the UK Government's agritech strategy principally by applying its leading technical capabilities to support the food and feed, drink, and nutraceutical industries in creating alternative products for the market or technology process options. Market areas in focus include the use of microbial technologies for biomass and precision fermentation, cellular agriculture for cultivated meat production and agritech for the development of biopesticides — crop protecting agents based on living micro-organisms or natural products — and biostimulants, such as plant hormones that help improve plant growth and productivity.
CPI has been working on collaborative projects with the leading agriculture company Syngenta to develop purification methods for novel crop protection products. CPI is also supporting early process development and scale-up for cultivated meat production using in-vitro animal cell culture, as an alternative to meat from slaughtered animals.
Innovate UK are funding the 3D Biotissues project aimed at developing animal-free growth media product for cultivated meat. CPI will continue to contribute to the UK government's agritech strategy by applying its leading science and technology capabilities and know-how to develop and translate new technologies or processes for the benefit of increasing food and feed productivity and improving global food security.
Discover how we support companies in their cellular agriculture innovation.
Enjoyed this article? Keep reading more expert insights...
CPI ensures that great inventions gets the best opportunity to become a successfully marketed product or process. We provide industry-relevant expertise and assets, supporting proof of concept and scale up services for the development of your innovative products and processes.
Stay updated with our insights by signing up to our newsletter