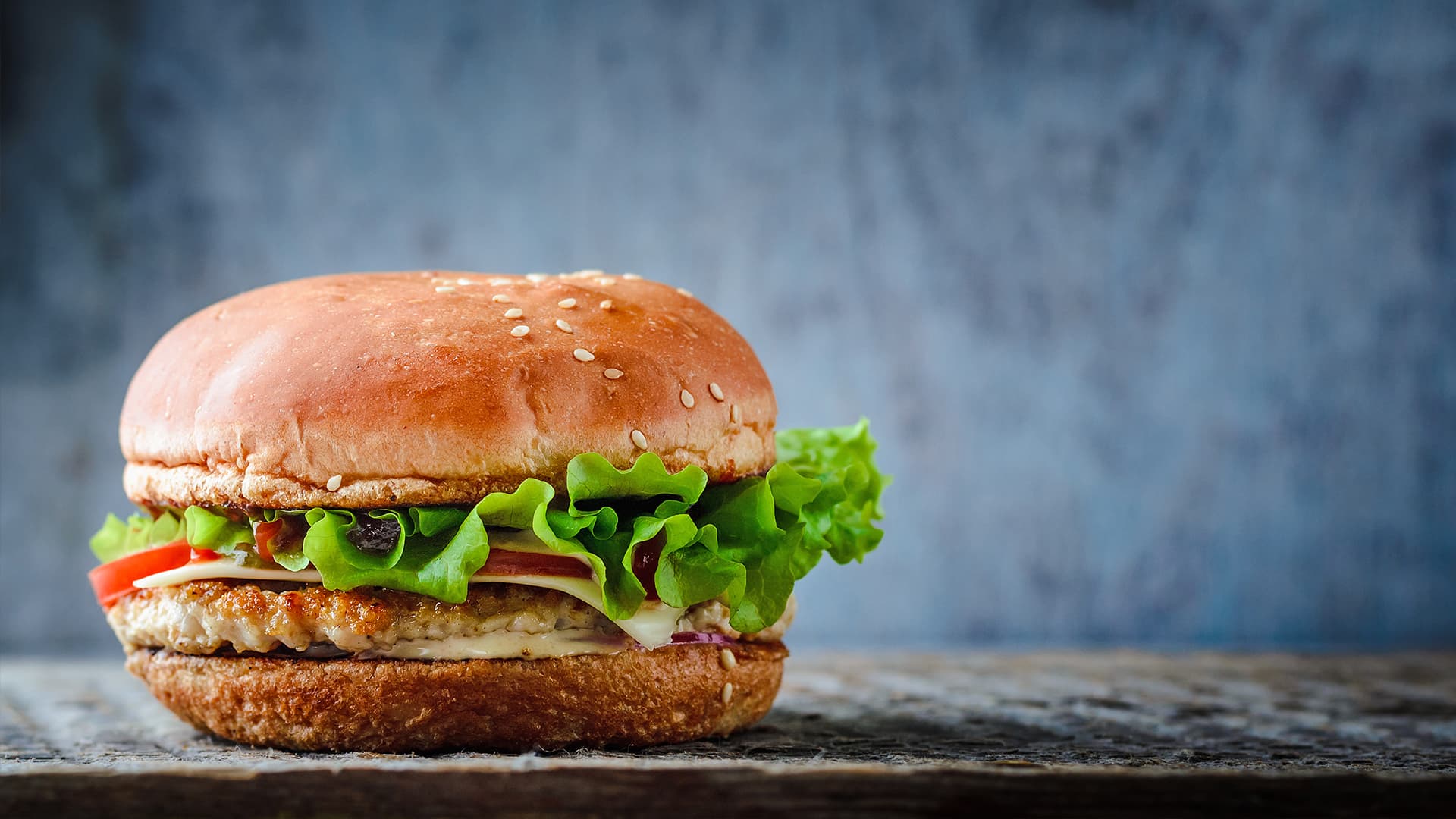 Cellular agriculture
Creating sustainable solutions to the worlds increasing demand for animal products
Food, biomaterials and functional ingredients produced using microbial and mammalian cell cultures
Transforming our food systems is vital to nourishing nearly 10 billion people by 2050. Biodiversity loss, soil degradation, water scarcity and climate change are all linked to industrial agriculture.
Livestock reared for meat and dairy is responsible for an estimated 14.5% of carbon emissions - more than the global transport system. Meanwhile, food supply chains are becoming ever more vulnerable to extreme weather, natural disasters, pest pressure and pandemics. Concerns over the welfare of industrially farmed animals persist, while the heavy use of antibiotics in food-producing animals contributes to the development of antimicrobial-resistant bacteria.
Solving these challenges requires science and innovation. At CPI, we use microbial and mammalian cell culture to produce agricultural products that don't depend on conventional animal or plant resources, reducing the climate, water and land use impacts of food, protecting biodiversity, and preserving the environment. In particular, we can help companies tap into the growing market for alternative proteins as retailers respond to rising consumer demand for plant-based and flexitarian diets.
Key facts
Animal agriculture contributes more to global climate change than the entire transportation sector
Plant-based meat production contributes ~88.5% less greenhouse gas emissions than conventional meat production
Alternatives to animal agriculture lessen water use and pollution, antibiotic overuse, and deforestation
At our innovation centres, we are supporting and enabling the 'alternative protein revolution', helping to optimise processes and scale up production to an industrial level so new, more sustainable, efficiently produced proteins can reach the market as rapidly as possible.
Cultured meat
Cultured meat is also known as cultivated meat, clean meat, cell-based or cellular meat, and is genuine animal meat produced through cell and tissue culture.
CPI's bioprocessing expertise can support the development, optimisation and scale-up of animal cell culture processes for cultured meat production. We're continuously seeking ways to optimise this process, and to harness recent developments in cell and tissue engineering to develop a high-yield, serum-free media for culturing muscle and fat cells. This will support a more efficient, low-emission system for cellular meat production, helping to create affordable and sustainable products.
Precision fermentation for recombinant protein production
CPI has substantial experience in producing recombinant proteins - replicating the genetic sequence of specific proteins to reproduce proteins with identical characteristics to the original. Our expertise can support innovation across multiple markets – including food, beauty and apparel – to deliver sustainable alternatives for the proteins found in animal products. In every case, our work is preventing the need for conventional animal production and avoiding its associated climate and environmental impacts.
How we can help
Our bioprocess capability is used across both microbial fermentation development and mammalian cell development.
Cell line characterisation
Rocker bio-reactor and CSTR
Problem definition, data modelling and DoE
Novel Food Innovation Centre certified to Food Standards
Our project with CPI was the springboard for our technology commercialisation programme and subsequent market launch. The CPI team were knowledgeable, approachable and responsive and proved invaluable in rapidly overcoming the complex challenges that developing any new process requires.

Jason King

CEO, Oxford Biotrans

Developing a scalable process for proprietary enzyme production

Read more