Accelerating vaccine development
Develop, optimise and scale-up of your vaccine candidate using our biologics capabilities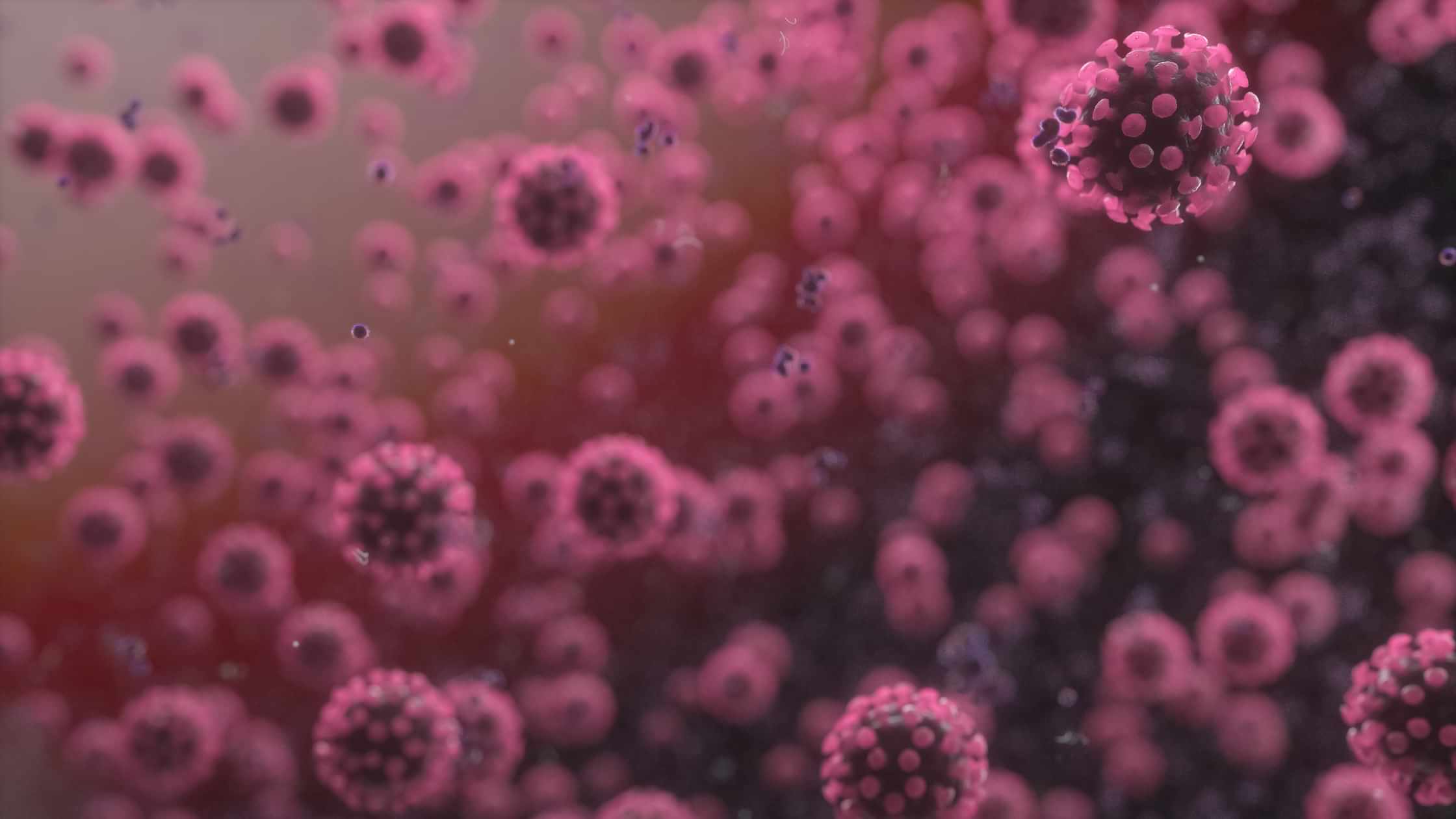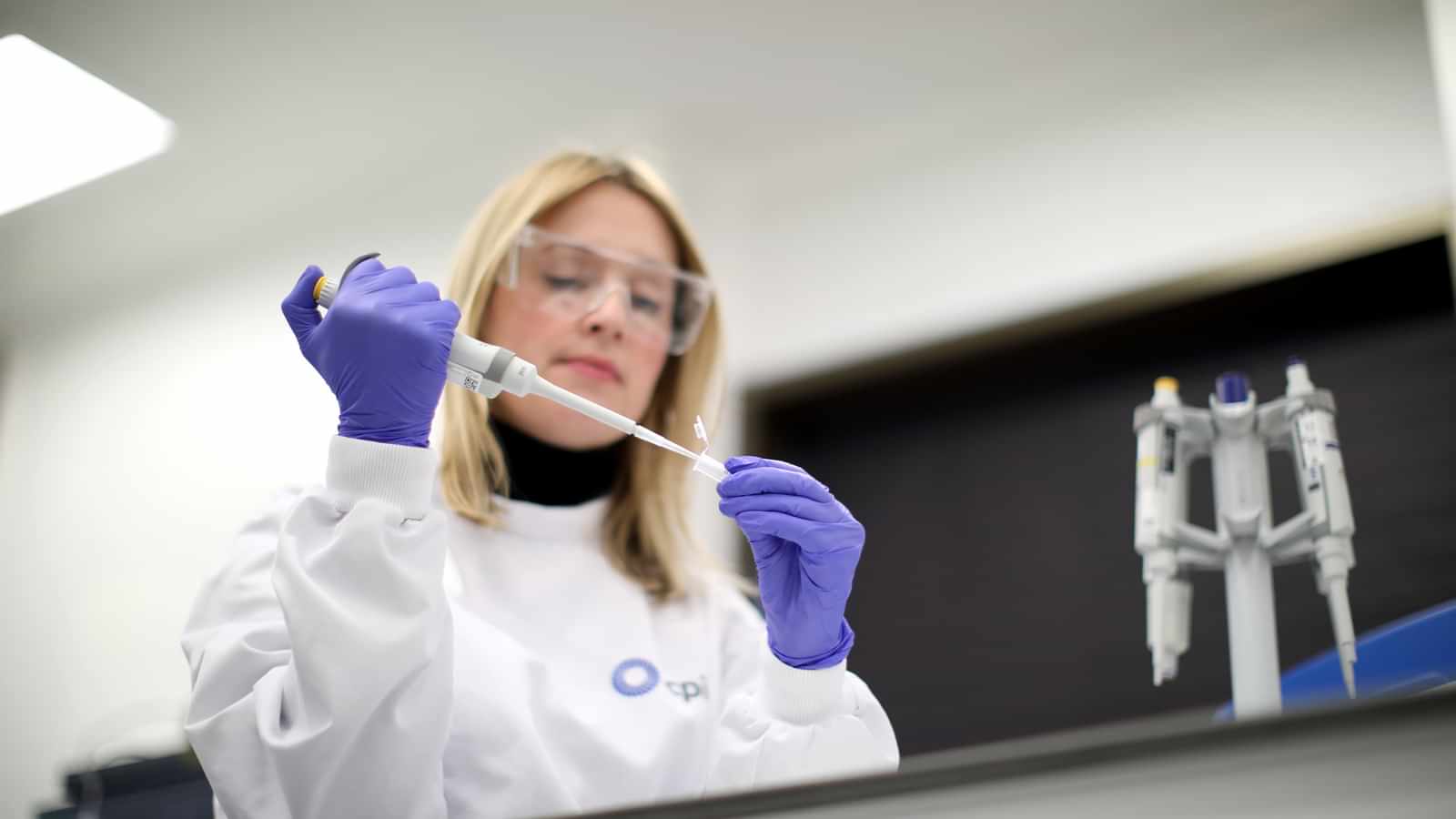 We are a leading independent technology innovation centre and a founding member of the UK's High Value Manufacturing Catapult. Established in 2004, our teams tirelessly apply their many years of experience to ensure that every great invention gets the best opportunity to become a successfully marketed product or process.
We help companies to develop, prove, and scale-up the next generation of biologic products and processes and provide our partners with access to the following capabilities:
Access to bioprocess development and scale-up experts.

End-to-end workflow, from small scale to large scale manufacturing.

Access to a diverse range of equipment and expertise specifically in the vaccine development field

Tech transfer to a client's manufacturing facility or CMO.

Expertise in formulation, cryopreservation development, forced degradation and stability studies.

Experience in helping clients to reduce batch-batch variability and improve product quality and quantity.
Innovation Insights
Read what our experts have to say about vaccine development
Why is commercial gene therapy attracting so much attention?
Discover our knowledge base from which viral vector and vaccine processes can be supported Read more
The potential of gene therapy
Understanding the potential of gene therapy and the processes involved in the manufacture of viral vectors. Read more
Industry challenges
The current global pandemic has highlighted the issues that society and industry face with regards to the fast, safe and reliable development of vaccines against current threats as well as those of the future. CPI's core capabilities are coupled with expert knowledge and infrastructure to support vaccine development. We can assist you with the following:
Creation of master and working cell banks along with viral seed stock.
Media, seed train, product and titre optimisation using a design of experiment (

DOE

) approach, utilising our ambr

15

and ambr

250

automated bioreactor systems.
Confirmation of optimisation and material generation through a variety of cell culture approaches, including rocker bag system (e.g. Sartorius

RM

rocker systems),

2

L or

10

L stirred tank bioreactors or adherent cell culture.
Cell bank and virus purity, genetic stability and characterisation.
Experience with development of adherent or suspension culture systems. Line of sight to scale up with in house capability to

4

m

2

(adherent) or

50

L/

200

L (suspension).
Process characterisation analytics, including titre assessments, potency, aggregation, infectivity, presence of adventitious agents and contaminants.
Platform processes for harvesting and clarification involving depth filtration and

TFF

options.
Purification platform development based on chromatography approaches (beaded and non-beaded media i.e. membrane, monolith, other) making use of our automated liquid handling systems and matched analytics.
Conjugation development experience and development of predictive models.
Drug substance formulation development – liquid/​frozen liquid and lyophilised. Indicative stability testing (using

ICH

stability conditions).
Accelerate process development.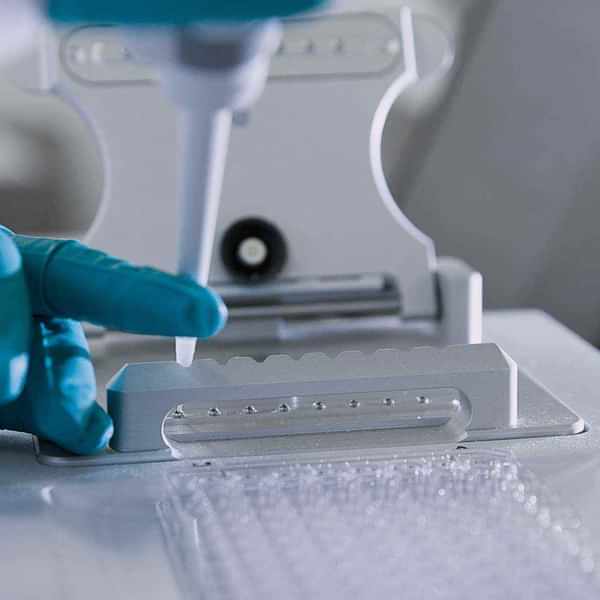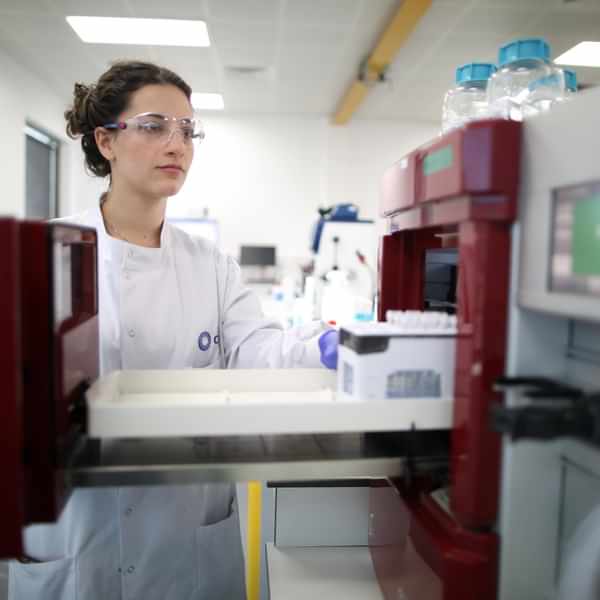 Reduce process variability.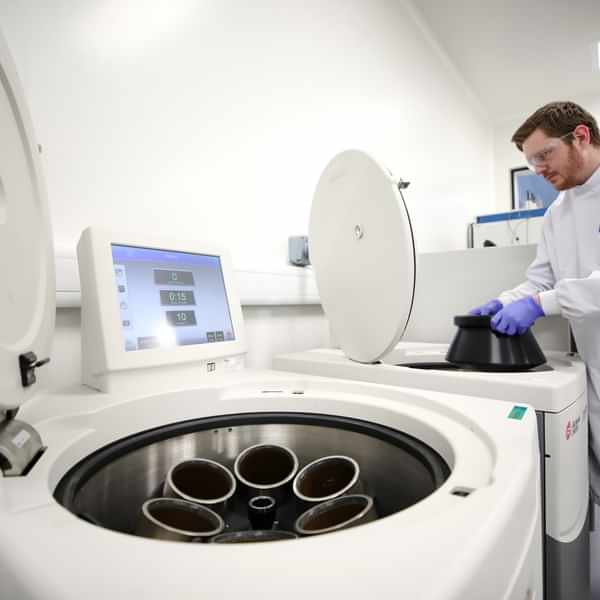 Produce transferable processes.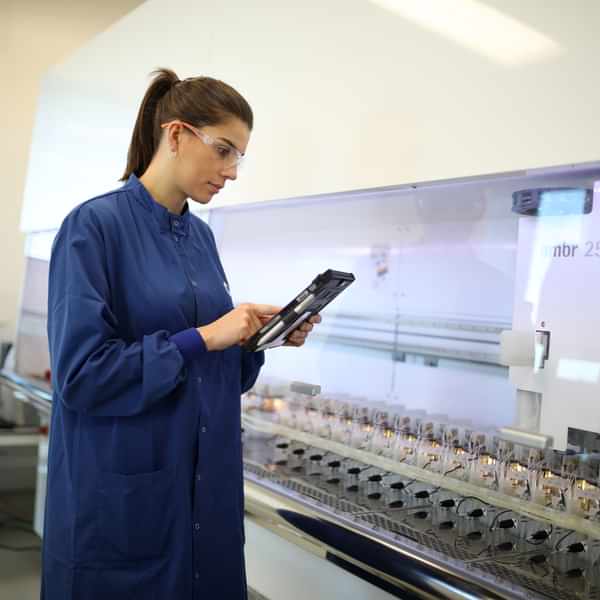 Improve process economics and scalability.