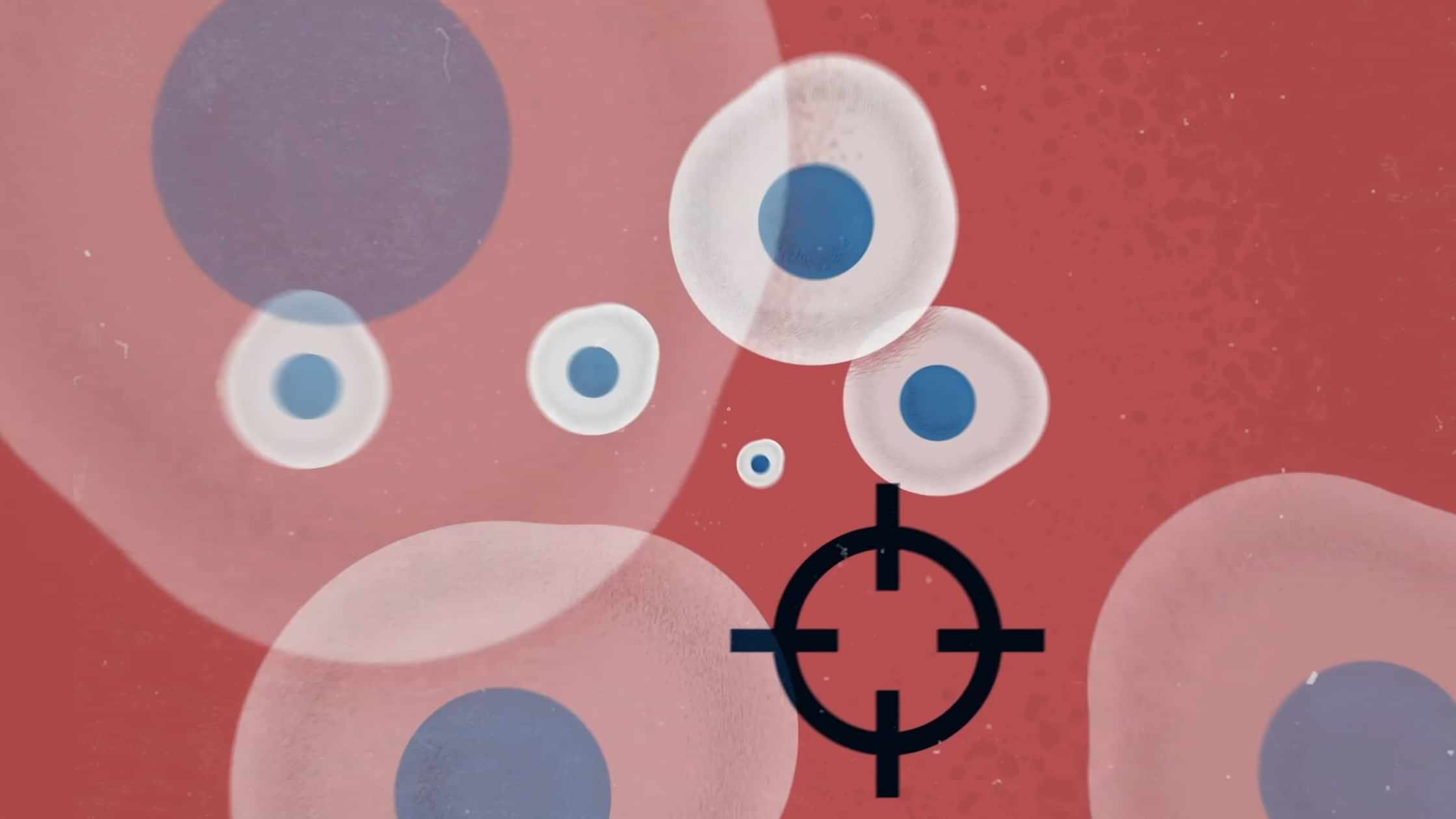 UK

collaboration leads the way on revolutionising oligonucleotide medicines manufacturing
04

Feb

2021

CPI has today announced the launch of a project in the Medicines Manufacturing Innovation Centre that aims to revolutionise the manufacture of oligonucleotides, through a collaboration with AstraZeneca, Exactmer, Novartis and UK Research & Innovation.
The Medicines Manufacturing Innovation Centre today launches a collaboration that will look to develop a scalable, sustainable and more cost-effective medicines manufacturing process for oligonucleotides: short strands of synthetic

DNA

or

RNA

This collaboration with AstraZeneca, Exactmer, Novartis and

UK

Research

&

Innovation aims to make the

UK

the first country in the world to deliver this pioneering production process at a large scale
Inclisiran, a small interfering

RNA

used in the treatment of atherosclerotic cardiovascular disease (

ASCVD

), would be the first medicine produced at scale as a result of this collaboration.
The development of a scalable, sustainable and more cost-effective oligonucleotide manufacturing process will enhance the production capacity and viability of this exciting new class of medicines. With production facilities based in Dagenham, London and later in Renfrewshire, Scotland, this global leading collaboration demonstrates the capability and power of UK innovation in the life sciences.
Oligonucleotide medicines work by interfering with how genes are expressed and have shown success in the treatment of rare diseases. This next-generation therapeutic class is now being explored to treat chronic diseases that affect much larger patient populations. Their utility, however, is currently limited by inefficiencies inherent in the existing manufacturing process. With many prospective oligonucleotide-based medicines already in development and clinical trials, a cost-effective, sustainable and scalable manufacturing method is required to meet current and future manufacturing needs. Inclisiran, an innovative small interfering RNA medicine from Novartis, approved for the treatment of atherosclerotic cardiovascular disease, would be the first medicine to be produced at scale as a result of the collaboration. AstraZeneca has a rich pipeline of oligonucleotide-based drug candidates that have the potential to benefit from overcoming the challenges of large-scale oligonucleotide manufacturing that this collaboration seeks to address.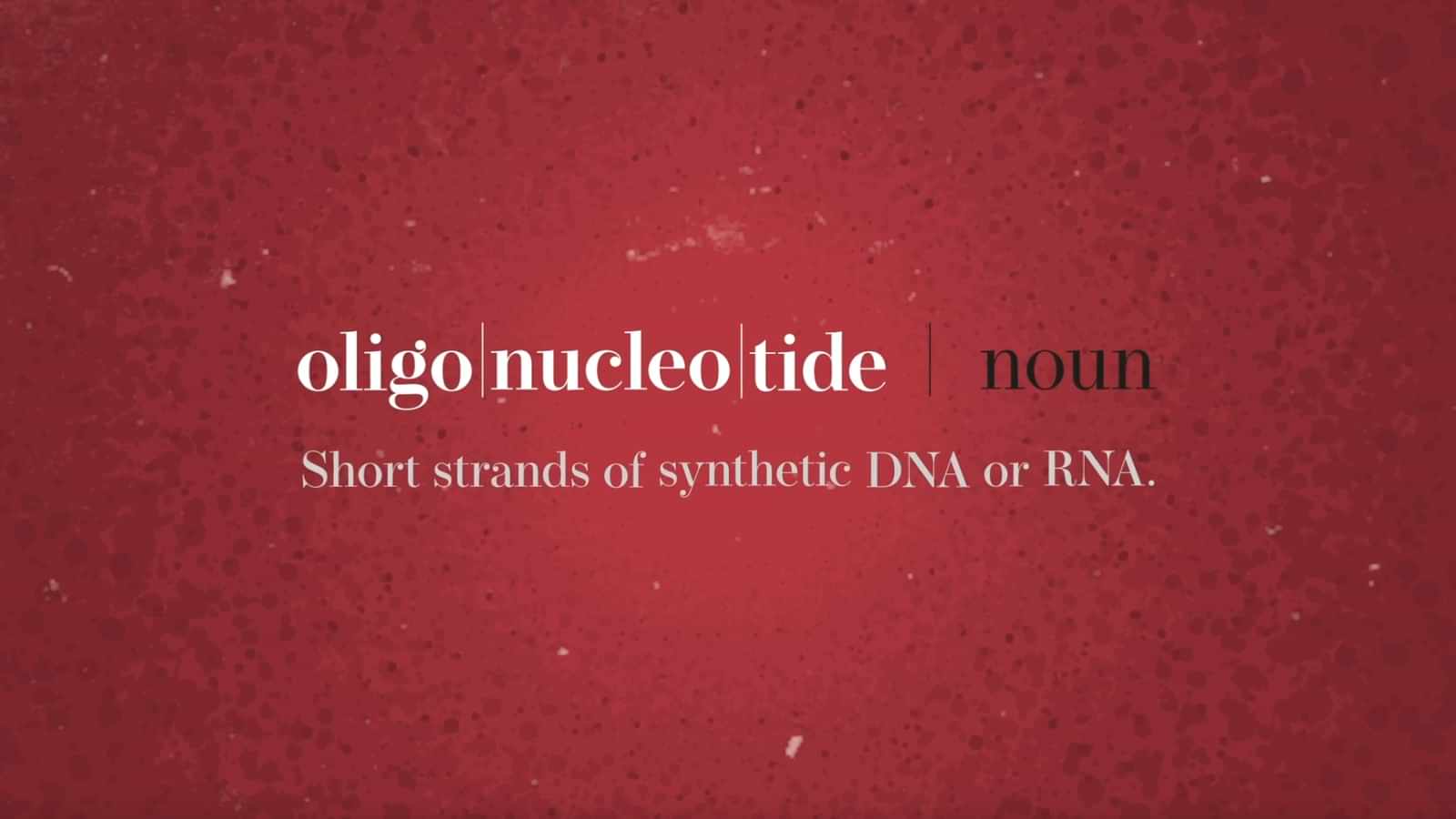 The collaboration will enable the partners to utilise their combined expertise across scale-up, analytics and process development with the goal of transforming the oligonucleotide supply chain. Known as Grand Challenge 3, the project is one of a series of ​'Grand Challenges', designed to tackle industrial hurdles currently limiting pharmaceutical manufacturing, being explored in the Medicines Manufacturing Innovation Centre.
The initial phase of the project will focus on the development of scale-up strategies for liquid phase processes exploiting Exactmer's Nanostar Sieving technology, which is based on membrane separation. In the first year, the collaboration will concentrate on a proof-of-concept programme run by Exactmer with support and expertise provided by the other partners. The collaboration will also aim to enhance the efficiency and yield of the manufacturing process and reduce the consumption of a critical raw material (acetonitrile) of which global supply challenges the feasibility of large-scale manufacturing of oligonucleotides.
Initial activities will take place at Exactmer's facilities in Dagenham, London, with the large scale later phases taking place at the Medicines Manufacturing Innovation Centre in Renfrewshire, Scotland. The project is expected to span three years, with the final output being the demonstration of the commercial feasibility of manufacturing large-scale oligonucleotide batches using these improved methods. In addition to the founding partners, the Medicines Manufacturing Innovation Centre is seeking additional partners for its Grand Challenge 3 programme, particularly those with pharmaceutical or technology expertise, to support the development of this large-scale oligonucleotide technology.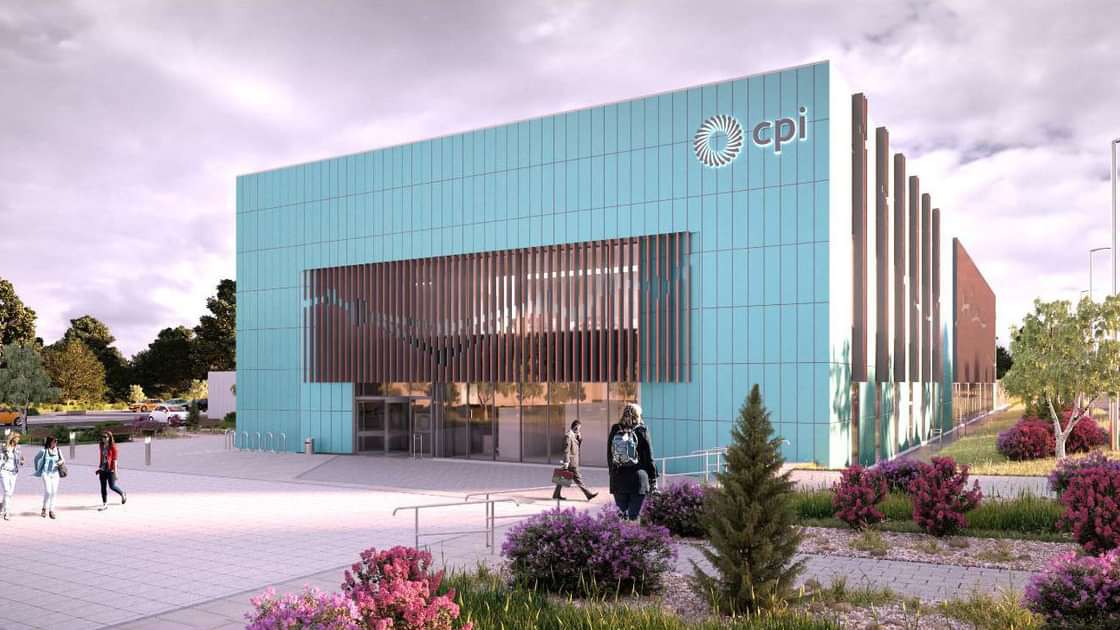 Nadhim Zahawi, Minister for Life Sciences said: ​"The UK's life sciences sector is thriving and we've seen this first hand over the past year as we've tackled coronavirus — from identifying crucial medicines and treatments to developing potentially lifesaving vaccines.

​"As we build back better, this pioneering collaboration between industry and government will help to scale up the UK manufacture of this new class of medicines so that we can roll out crucial therapeutics to treat people with chronic diseases and help save lives."
Life Science's Champion Professor Sir John Bell said: ​"The technical challenges which this collaboration are setting out to address will, if met, be transformative. The ability to produce next-generation oligonucleotide based-medicines at scale creates enormous potential to treat a wide range of common diseases, as well as cardiovascular disease where Inclisiran clearly has a role. I am delighted to see this historic collaboration of industry and government launch here in the UK."
Dave Tudor, Managing Director of the Medicines Manufacturing Innovation Centre, said: ​"This project is aptly named a ​'Grand Challenge'; not only is it a big project in terms of the challenges associated with developing it, but also as a result of its enormous potential impact on the healthcare sector. We are excited to be leading this project. The establishment of an improved large-scale oligonucleotide manufacturing method will help people for years to come."
John Arthur, Director of the Medicines Manufacturing Innovation Centre, CPI, said: ​"I am excited for us to begin tackling Grand Challenge 3 alongside our collaborative team of experts, all aligned around a common goal. By improving these manufacturing methods now, we can help get these therapeutics to patients around the world in the future."
Mene Pangalos, Executive Vice President, BioPharmaceuticals R&D, AstraZeneca, said: ​"Recent advances in genomics has led to a myriad of potential new drug targets and with it, the opportunity for oligonucleotide-based therapeutics to have a real impact on disease. Collaboration is essential to advancing science and this project is a great example of bringing the best talent to bear to solve a tough problem."
Steffen Lang, Global Head of Novartis Technical Operations, said: ​"At Novartis, our ambition is to reimagine medicine. This collaboration is testament to the breadth of our commitment to that ambition, looking not only at the development of innovative new medicines, but also the way in which we optimise bringing those to patients at scale. We are taking this opportunity to explore new and sustainable approaches that will allow us to serve our patients in the best possible way, leveraging the UK's deep commitment to life sciences."
Sarah Goulding, Joint Medicines Manufacturing Challenge Director at UK Research and Innovation, said: ​"Oligonucleotides, are short strands of modified RNA or DNA that have wide ranging applications in advanced medicines, from genetic testing to life-saving treatments. To date, their therapeutic use has been limited to diseases impacting small numbers of patients. Recent developments however, have now shown them to be effective in treating chronic illnesses that impact large numbers of people. Currently they're expensive and time-consuming to produce, so we're funding this project because it will develop technologies that enable oligonucleotides to be developed at an industrial scale, at speed and at lower cost, allowing this important development to help tackle today's health challenges and those of the future."
Andrew Livingston, CEO at Exactmer, said: ​"The team at Exactmer are hugely excited to be in this collaboration, tasked with creating new ways to manufacture oligo drugs. Developing new approaches, led by CPI and working alongside Novartis and AstraZeneca, we are driven to make these novel medicines available to large patient populations through deploying advanced technologies."


About the Medicines Manufacturing Innovation Centre

The Medicines Manufacturing Innovation Centre was established by a collaboration between CPI, the University of Strathclyde, UK Research and Innovation, Scottish Enterprise and founding industry partners, AstraZeneca and GSK.
The consortium aims to develop the medicines manufacturing processes of the future, enabling a more agile, responsive medicines supply chain through improved manufacturing processes. It will enable new and disruptive technologies to be proven at scale in a GMP environment. This will allow the rapid adoption of next-generation processes that reduce risk, cut costs and save time, enabling a healthier society and a robust UK economy.
With a collaborative innovation culture and state-of the art facilities, the Centre will enable industry, academia, healthcare providers and regulators to work collaboratively to address challenges and maximise technology opportunities within the medicines supply chain.
The centre is already delivering two ​'Grand Challenges'. The first explores how oral solid dosage medicines can be produced more robustly and efficiently utilising continuous direct compression. The second is focussed on how these medicines can then be delivered to patients with minimal waste and maximum speed, using Just in Time manufacture and release capabilities.

About
CPI
CPI is part of the High Value Manufacturing Catapult and works with partners to translate inventions into products and processes that enhance health and wellbeing, protect and improve our environment and increase productivity across industries.
With a deep understanding of technology fore-sighting, innovation processes and funding, outstanding technical expertise and industry-relevant assets, we enable the accelerated development of transformational products and processes that have the potential to disrupt and revolutionise markets. We also engage in incremental technological innovation that allows established products and processes to be optimised for better performance and efficient manufacture.
Through the breadth of our technology platforms, we support our partners across many diverse markets, including pharmaceuticals, speciality chemicals, food and drink, electronics and transportation.

About AstraZeneca
AstraZeneca is a global, science-led biopharmaceutical company that focuses on the discovery, development and commercialisation of prescription medicines, primarily for the treatment of diseases in three therapy areas — Oncology, Cardiovascular, Renal & Metabolism, and Respiratory & Immunology. Based in Cambridge, UK, AstraZeneca operates in over 100 countries and its innovative medicines are used by millions of patients worldwide. Please visit astrazeneca​.com.
About Exactmer
Exactmer is a life sciences company with the mission to manufacture exact polymeric pharmaceuticals for life sciences customers, which will enable them to bring advanced therapies to all patients who need them. Exactmer specialises in the synthesis of biopolymers (e.g oligonucleotides, peptides) and synthetic polymers (e.g polyethylene glycols) using its patented Nanostar Sieving Technology, which allows the synthesis of polymers with exactly defined monomer sequences in liquid phase. Exactmer produces polymers of unprecedented precision by using this completely new approach, opening the way to manufacture at scale supremely accurate polymers for use as pharmaceuticals, drastically reducing drug manufacturing costs. For more information visit:
About Novartis
This manufacturing initiative is one of three projects in a proposed pioneering collaboration between Novartis and NHS England to tackle – directly or indirectly – the healthcare challenge of cardiovascular disease.
Novartis is reimagining medicine to improve and extend people's lives. As a leading global medicines company, we use innovative science and digital technologies to create transformative treatments in areas of great medical need. In our quest to find new medicines, we consistently rank among the world's top companies investing in research and development. Novartis products reach nearly 800 million people globally and we are finding innovative ways to expand access to our latest treatments. About 110,000 people of more than 140 nationalities work at Novartis around the world.
In the UK, we employ approximately 1,300 people to serve healthcare needs across the whole of the UK, as well as supporting the global operations of Novartis. Since 2014, Novartis has invested over £200 million in R&D and is the single largest industry sponsor of clinical trials in the UK. For more information, please visit www​.novar​tis​.co​.uk
About
UK

Research and Innovation

This project has been funded by the medicines manufacturing challenge, part of the Industrial Strategy Challenge Fund (ISCF), delivered by UK Research and Innovation. Through the medicines manufacturing challenge more than £180 million will be invested in infrastructure and project which focus on accelerating the development and manufacture of new medicines and treatments, including vaccines. Like other ISCF challenges it brings together the UK's world-leading research with business to meet the major industrial and societal challenges of our time. It provides funding and support to UK businesses and researchers, part of the government's £4.7 billion increase in research and development over the next 4 year and plays a central role in the Government's modern industrial strategy. UK Research and Innovation brings together the UK Research Councils, Innovate UK and Research England into a single organisation to create the best environment for research and innovation to flourish. The vision is to ensure the UK maintains its world- leading position in research and innovation. For more information visit www​.ukri​.org
About the University of Strathclyde
For more than 200 years, the University of Strathclyde has been meeting the needs of students, employers, industry and wider society through world-class research, teaching, innovation and enterprise. Today, as a leading international technological University, Strathclyde works side-by-side with business, industry, government and the public sector, to improve health, safeguard the future of energy supplies, set new standards in manufacturing, and pioneer technologies. Its entrepreneurial environment makes Strathclyde the partner of choice for growing numbers of organisations across the world, and has been recognised through the award of Times Higher Education UK Business School of the Year, Entrepreneurial University of the Year, and University of the Year.
About Scottish Enterprise
Scottish Enterprise is Scotland's national economic development agency. We're committed to growing the Scottish economy for the benefit of all, helping create more quality jobs and a brighter future for every region.


Let's innovate together
To find out more about how we can work together, please enter your details below.