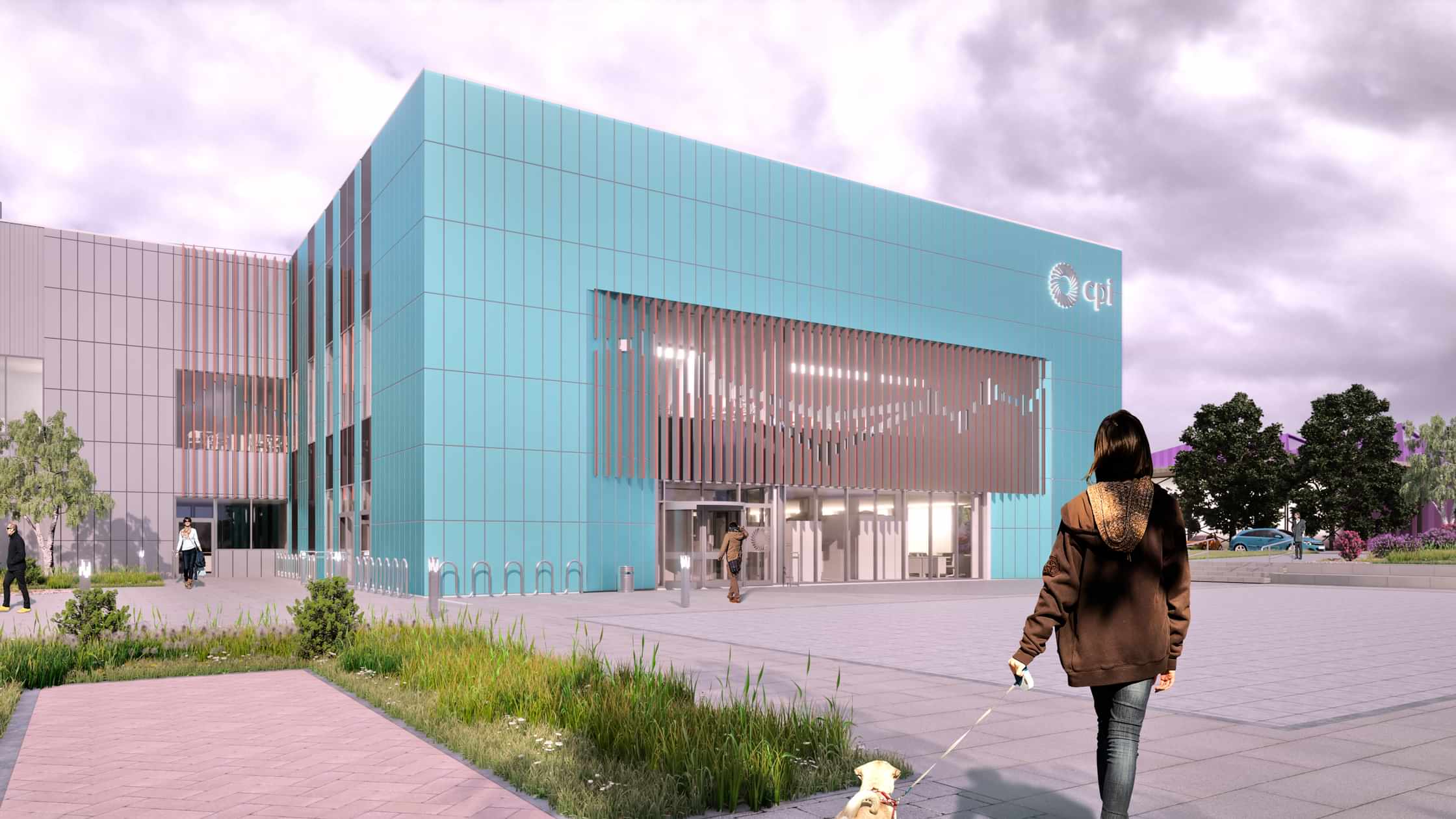 PwC becomes a partner in the Medicines Manufacturing Innovation Centre
11

Feb

2021

CPI has today announced the signing of an agreement with PwC, making it a partner in the Medicines Manufacturing Innovation Centre collaboration. The partnership will utilise PwC's global reach, expertise and experience within the life sciences sector to benefit patients, drive economic growth and help cement the UK as a world leader of advanced medicines manufacturing innovations.
PwC will join founding partners CPI, the University of Strathclyde, GSK and AstraZeneca to address challenges and maximise technology opportunities within the pharmaceutical supply chain. This will be achieved through the flagship ​'Grand Challenge' projects, which are advancing emergent and disruptive technologies. The programme is part-funded by Innovate UK through the Industrial Strategy Challenge Fund and Scottish Enterprise via the Scottish Government.

PwC will contribute significant value to the consortium, chiefly by increasing opportunities for business development by leveraging its global connectivity and brand authority. In addition, PwC will evaluate the marketplace for future technologies, acting as a scout for new disruptive innovations, organisations and global opportunities. Finally, PwC will develop market analysis and studies to communicate the value of current and future projects and demonstrate impact while helping to seek funding from private investors, industry and government.
The partnership was fostered through a mutual understanding of how strong collaborations can lead to economic growth, while also offering direct benefits to patients, industry and the Government. By identifying, evaluating and executing innovative technology at a faster pace, PwC will help to provide value to patients faster. This will also help to drive the economy and improve the pharmaceutical supply chain while adding technology to develop a new hub of advanced manufacturing at the Medicines Manufacturing Innovation Centre.
Johnathon Marshall, UK Pharma and Life Science Consulting lead at PwC, said: ​"We are excited to join the team at the Medicines Manufacturing Innovation Centre bringing PwC's insights, experiences and connections. We are confident that this collaboration will have a big impact on the future of pharmaceutical manufacturing."
Scott Lawson, a Glasgow-based director at PwC, added: ​"The planned new facility in Renfrewshire is befitting of the strength and depth of the pharma and life sciences capabilities here in Scotland. We have a highly skilled team within our pharma and life sciences industry group, and we're really excited to be embarking on this partnership with the Medicines Manufacturing Innovation Centre. Looking at the cutting-edge advanced manufacturing capabilities that exist here, we see it as a very significant GDP growth area for the UK."
Dave Tudor, Managing Director of the Medicines Manufacturing Innovation Centre, Biologics & Quality at CPI, said: ​"By partnering with PwC, the Medicines Manufacturing Innovation Centre will be able to work smarter, better and faster, ensuring more value to patients and the economy while advancing the UK's already strong medicines manufacturing industry even further."
Neil Sheddan, Business Development Director at the Medicines Manufacturing Innovation Centre at CPI, said: ​"This partnership will support the Medicines Manufacturing Innovation Centre to reach new innovative organisations and markets, leading to more opportunities for industry to collaborate on next-generation technology."
About the Medicines Manufacturing Innovation Centre

The Medicines Manufacturing Innovation Centre was established by a collaboration between CPI, the University of Strathclyde, UK Research and Innovation, Scottish Enterprise and founding industry partners, AstraZeneca and GSK.
The consortium aims to develop the medicines manufacturing processes of the future, enabling a more agile, responsive medicines supply chain through improved manufacturing processes. It will enable new and disruptive technologies to be proven at scale in a GMP environment. This will allow the rapid adoption of next-generation processes that reduce risk, cut costs and save time, enabling a healthier society and a robust UK economy.
With a collaborative innovation culture and state-of the art facilities, the Centre will enable industry, academia, healthcare providers and regulators to work collaboratively to address challenges and maximise technology opportunities within the medicines supply chain.
The centre is already delivering two ​'Grand Challenges'. The first explores how oral solid dosage medicines can be produced more robustly and efficiently utilising continuous direct compression. The second is focussed on how these medicines can then be delivered to patients with minimal waste and maximum speed, using Just in Time manufacture and release capabilities.

About
CPI
CPI is part of the High Value Manufacturing Catapult and works with partners to translate inventions into products and processes that enhance health and wellbeing, protect and improve our environment and increase productivity across industries.
With a deep understanding of technology fore-sighting, innovation processes and funding, outstanding technical expertise and industry-relevant assets, we enable the accelerated development of transformational products and processes that have the potential to disrupt and revolutionise markets. We also engage in incremental technological innovation that allows established products and processes to be optimised for better performance and efficient manufacture.
Through the breadth of our technology platforms, we support our partners across many diverse markets, including pharmaceuticals, speciality chemicals, food and drink, electronics and transportation.

About AstraZeneca
AstraZeneca is a global, science-led biopharmaceutical company that focuses on the discovery, development and commercialisation of prescription medicines, primarily for the treatment of diseases in three therapy areas — Oncology, Cardiovascular, Renal & Metabolism, and Respiratory & Immunology. Based in Cambridge, UK, AstraZeneca operates in over 100 countries and its innovative medicines are used by millions of patients worldwide. Please visit astrazeneca​.com.

About the University of Strathclyde

For more than 200 years, the University of Strathclyde has been meeting the needs of students, employers, industry and wider society through world-class research, teaching, innovation and enterprise. Today, as a leading international technological University, Strathclyde works side-by-side with business, industry, government and the public sector, to improve health, safeguard the future of energy supplies, set new standards in manufacturing, and pioneer technologies. Its entrepreneurial environment makes Strathclyde the partner of choice for growing numbers of organisations across the world, and has been recognised through the award of Times Higher Education UK Business School of the Year, Entrepreneurial University of the Year, and University of the Year.
About
UK

Research and Innovation

This project has been funded by the Industrial Strategy Challenge Fund, part of the government's modern Industrial Strategy. The fund is delivered by UK Research and Innovation.

The Industrial Strategy Challenge Fund brings together the UK's world-leading research with business to meet the major industrial and societal challenges of our time. It provides funding and support to UK businesses and researchers, part of the government's £4.7 billion increase in research and development over the next 4 years. It plays a central role in the Government's modern Industrial Strategy.

UK Research and Innovation is a new organisation that brings together the UK Research Councils, Innovate UK and Research England into a single organisation to create the best environment for research and innovation to flourish. The vision is to ensure the UK maintains its world- leading position in research and innovation. For more information visit www​.ukri​.org
About Scottish Enterprise
Scottish Enterprise is Scotland's national economic development agency. We're committed to growing the Scottish economy for the benefit of all, helping create more quality jobs and a brighter future for every region.
Let's innovate together
To find out more about how we can work together, please enter your details below.
CPI is your innovation partner to make your ideas a reality.