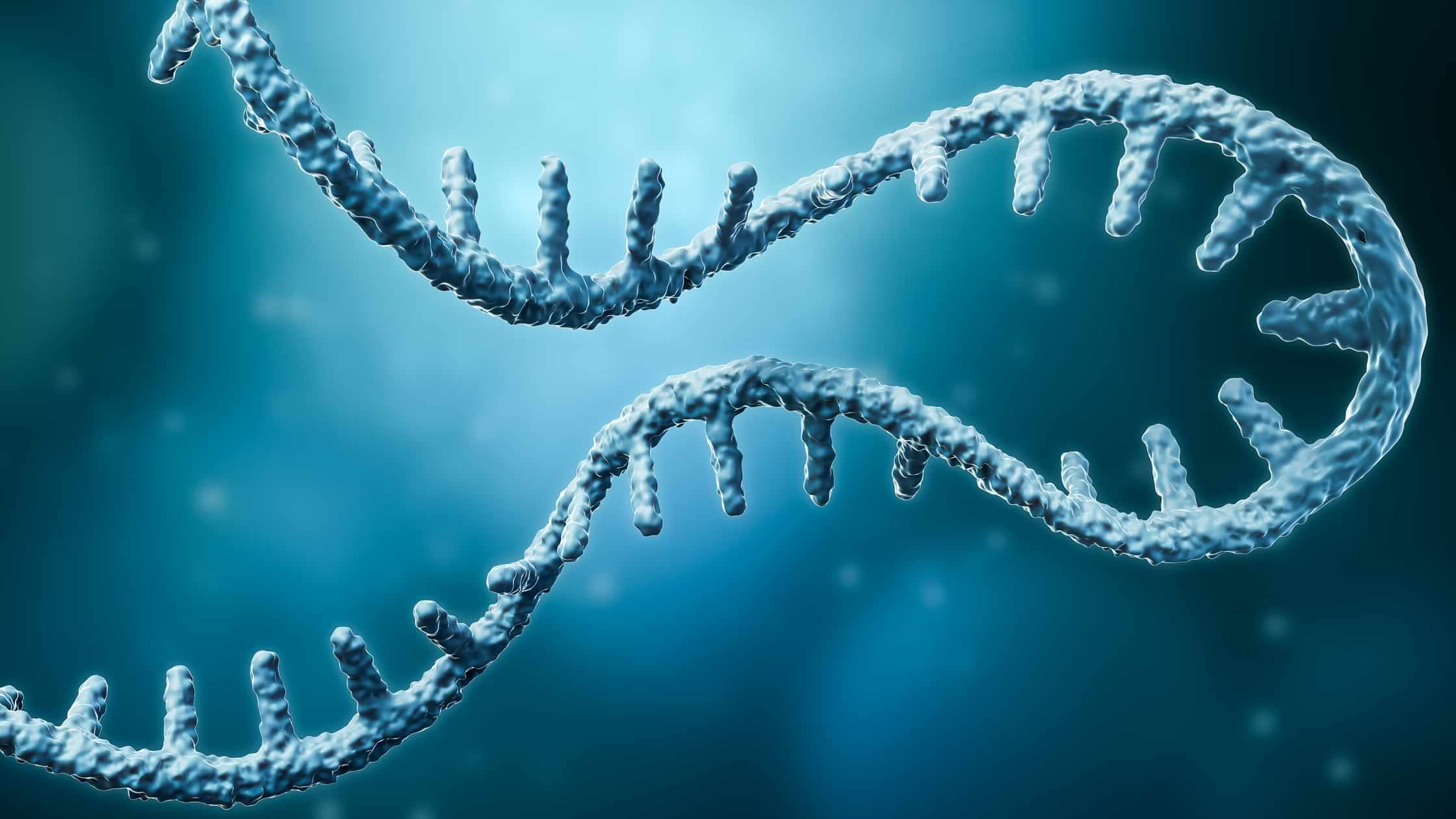 New consortium aims to expand patient access to life-saving oligonucleotide therapeutics
28

Feb

2023

We're set to revolutionise oligonucleotide manufacture through a £2.7 million 3‑year partnership with AstraZeneca, Novartis, and The University of Manchester.
A new partnership between CPI, AstraZeneca, Novartis, and The University of Manchester will unite leading UK expertise in oligonucleotide synthesis as part of a mission to deliver life-saving treatments more sustainably and economically. The collaboration will demonstrate the benefits of adopting an innovative approach to manufacturing oligonucleotides, with one-third of the funding coming from Innovate UK and the remainder from AstraZeneca and Novartis.
Oligonucleotides are a revolutionary new therapeutic in the pharma industry. These short, chemically synthesised fragments of DNA or RNA modulate protein expression through several different mechanisms to treat the underlying drivers of disease. This means almost limitless potential for treating conditions like heart disease, cancer, and muscular dystrophy.
There is, however, a risk that inefficiencies in the high cost, unsustainable process may limit patient access to oligonucleotide-based therapeutics at a large scale.
This new collaborative partnership builds on work at our Medicines Manufacturing Innovation Centre to revolutionise the manufacture of novel oligonucleotide-based medicines. The aim of this industry ​'grand challenge' is to develop an alternative process that is scalable, sustainable, and cost-effective.
The process in development leverages bio-catalysis using a template that enables the building blocks of oligonucleotides to stitch together in a high-fidelity manner. This new enzyme-driven method has the potential to deliver oligonucleotides of superior purity to those made using chemical synthesis while reducing the carbon footprint of their manufacture. Ultimately, the successful commercialisation of this manufacturing approach would lower the cost of producing oligonucleotide-based therapeutics, removing a barrier to wider patient access.
The research will take place at the Manchester Institute of Biotechnology, part of The University of Manchester, which has been developing the technology to date.
Claire MacLeod, Oligonucleotides Grand Challenge Lead at CPI, said:
"As a technology innovation catalyst, bringing exemplary teams together to develop advanced technologies and manufacturing solutions that benefit people, and our planet, is what we do. This oligonucleotide project is a brilliant example of this. We are proud to bring our expertise in delivering collaborative innovation projects and our high-tech facilities to solve this grand challenge together with industry leading teams at MIB, AstraZeneca and Novartis."
Sarah Lovelock, Senior Lecturer at Manchester Institute of Biotechnology, said:
"We are excited to be involved in this partnership with leading industrial experts from CPI, AstraZeneca, and Novartis, to translate our approaches to oligonucleotide synthesis into sustainable manufacturing processes. We are hopeful that this collaboration will facilitate the large-scale production of oligonucleotides to ensure the widest possible access to this emerging class of therapeutics."
Barrie Cassey, Technology Lead – Medicines Manufacturing, at CPI, said:
"CPI is a trusted delivery partner of the UK Government's Medicines Manufacturing Challenge and is well placed to lead the way in transforming the sustainability and viability of manufacturing technologies for this powerful new drug modality.
"In collaboration with our academic and industry partners, we aim to improve the processes for oligonucleotide manufacture to boost efficiency and sustainability across the pharmaceutical industry, and ultimately improve patient access to these life-changing medicines.
"Many pharmaceutical companies have rich pipelines of oligonucleotide-based drug candidates that could benefit from an alternative production process. CPI and partners are keen to engage with pharma companies as the project develops the novel technology into a viable approach for oligonucleotide manufacture."
Let's innovate together
To find out more about how we can work together, please enter your details below.