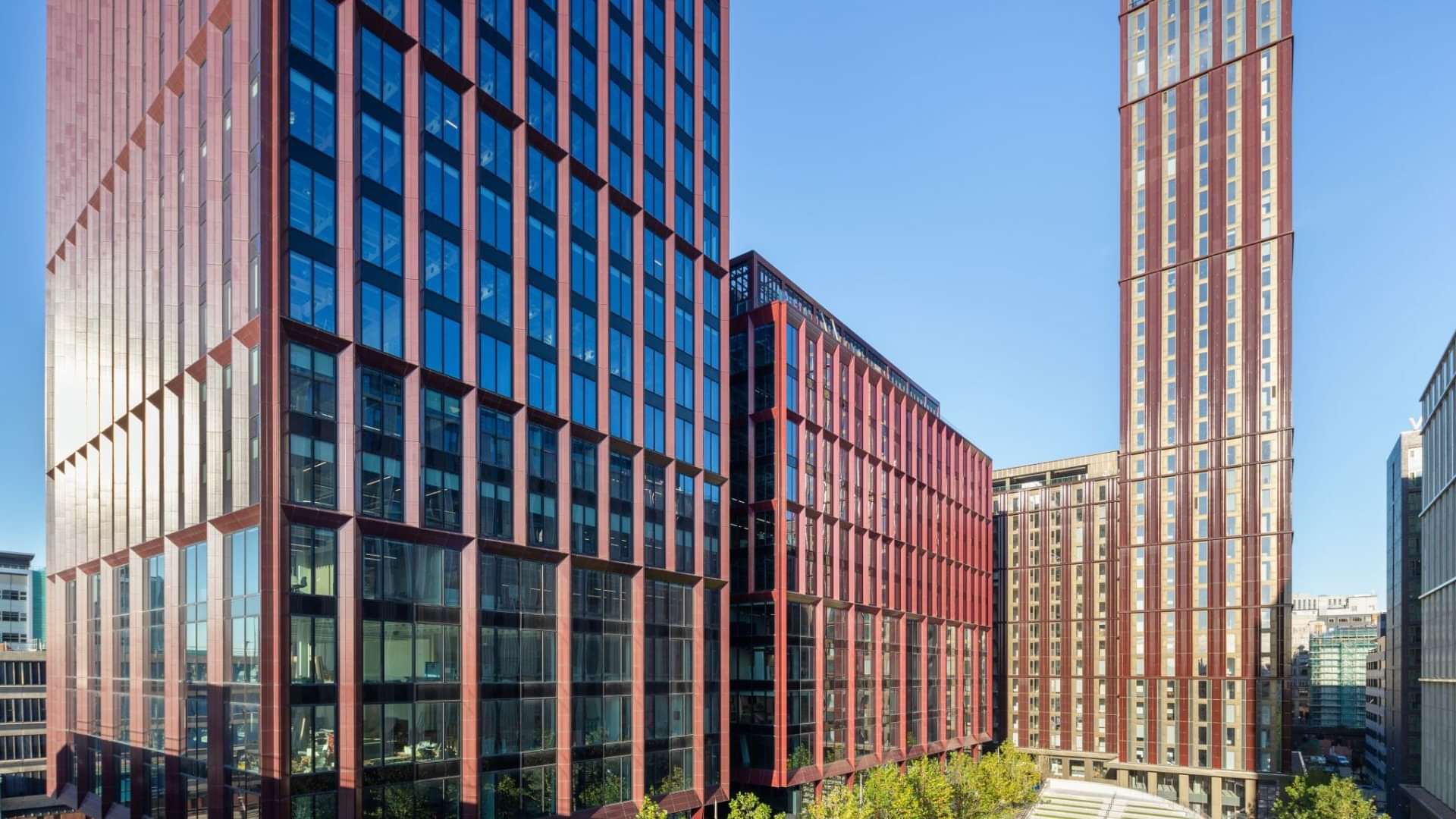 High Value Manufacturing Catapult signs MoU with Greater Manchester to provide £
1

.

7

billion manufacturing boost
16

Nov

2022

Following our arrival in Manchester alongside the High Value Manufacturing (HVM) Catapult in August 2022, the HVM Catapult joins forces with Innovation Greater Manchester and Greater Manchester Combined Authority to drive industrial transformation in the region.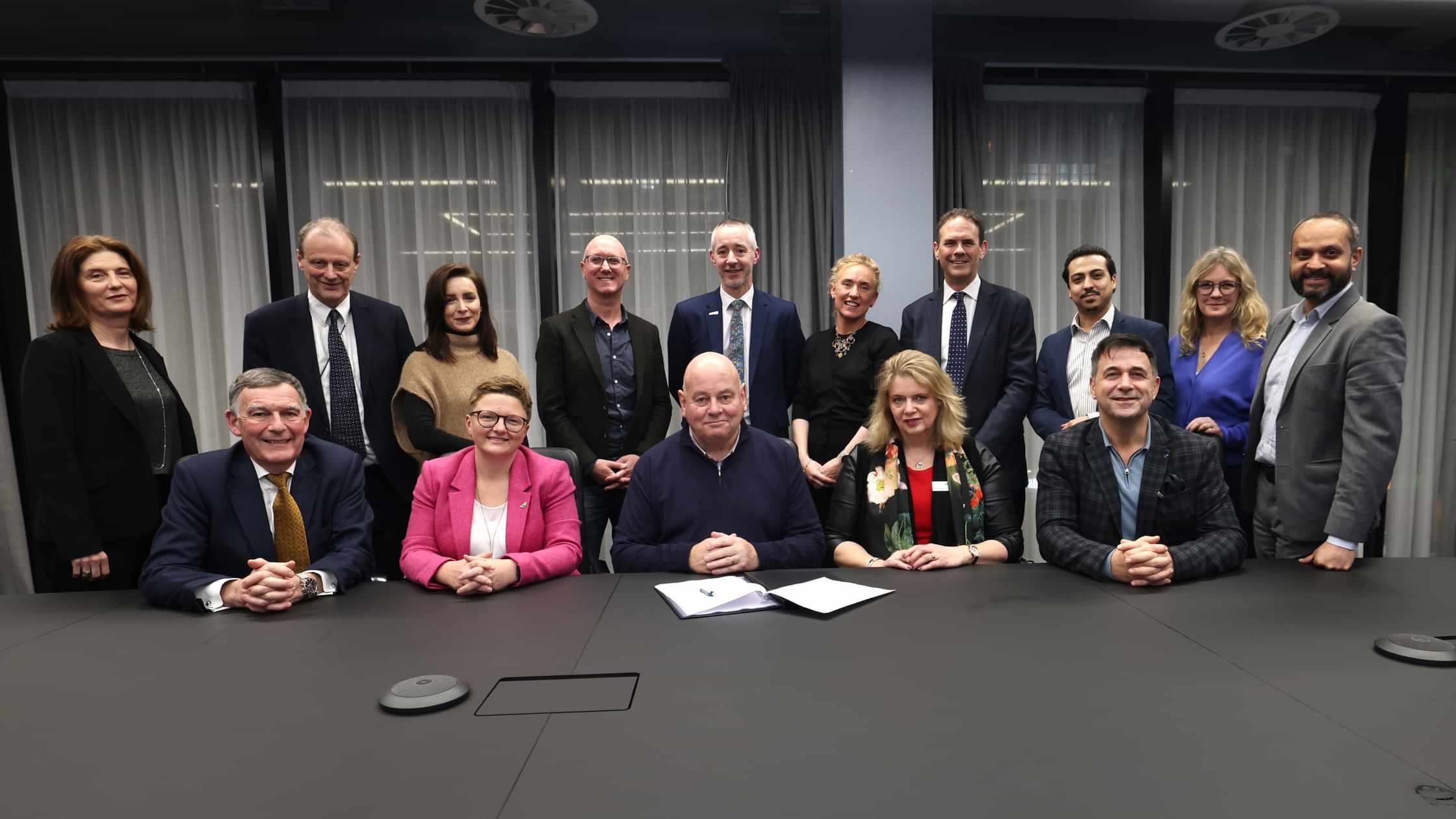 Mayor of Greater Manchester, Andy Burnham, said:
"This new agreement between Greater Manchester and HVM Catapult is a fantastic boost for our city-region's manufacturing businesses.
"Greater Manchester has a proud manufacturing heritage and we can ensure this continues well into the future by helping our businesses scale-up and develop new technologies. The sector has an important role to play in the transition to net zero, while business growth can help deliver high-quality, well-paid jobs."
Cllr Bev Craig, Leader of Manchester City Council and GMCA Portfolio Lead for Economy and Business, said:
"HVM Catapult's recently established presence in Manchester is another great addition to our city-region's growing innovation ecosystem. This MoU sets out how Greater Manchester and HVM Catapult will work together to boost the performance of our manufacturers through R&D.
"By helping businesses embrace innovation we can help them grow, which in turn creates more high-quality, well-paid jobs for Greater Manchester residents. From the transition to net zero to tackling health inequalities, accelerating innovation in manufacturing can help us address some of our biggest challenges."
Juergen Maier, Innovation Greater Manchester Board Member, said:
"We look forward to working with the HVM Catapult to find opportunities for Greater Manchester's manufacturing businesses to improve their productivity, efficiency and competitiveness.
"Through Innovation Greater Manchester we're developing a world-class innovation ecosystem that will put the city-region at the centre of the fourth industrial revolution. Our approach can stimulate economic growth and investment to deliver high-quality jobs that are accessible to all, setting an example for other regions to follow."
HVM Catapult Chief Executive, Katherine Bennett CBE, added:
"We will only unleash the full potential of the manufacturing industry through collaboration, and I am proud to see such strong connections and progress being made within weeks of us setting up home in Greater Manchester.
"Like us, Innovation Greater Manchester is committed to levelling up our communities, creating the solutions we need to deliver net zero, and creating the conditions for UK businesses to benefit from exporting and inward investment.
"It makes perfect sense for us to work as a collective and I look forward to seeing the positive impact I know we will make in delivering industrial transformation."
The Greater Manchester area is currently in the bottom 20% for public sector spending on R&D. The HVM Catapult will support Great Manchester in attracting and retaining high-growth companies in critical sectors such as pharma, materials, AgriFood, and MedTech, who at present account for about 15% of the local business base.
This collaboration could double the size of these sectors in the Greater Manchester area and provide a further 15,000 gross jobs over the next decade if the region matches the manufacturing global growth rate.
The HVM Catapult, formed 11 years ago from its seven constituent innovation centres – which includes CPI – has worked with more than 5500 industrial partners in 2021/22.
Also in 2022, we announced that we had opened our first office in Manchester with HVM Catapult, supporting the region on the ground to deliver its technology and innovation plans to boost the local economy.
Let's innovate together
To find out more about how we can work together, please enter your details below.