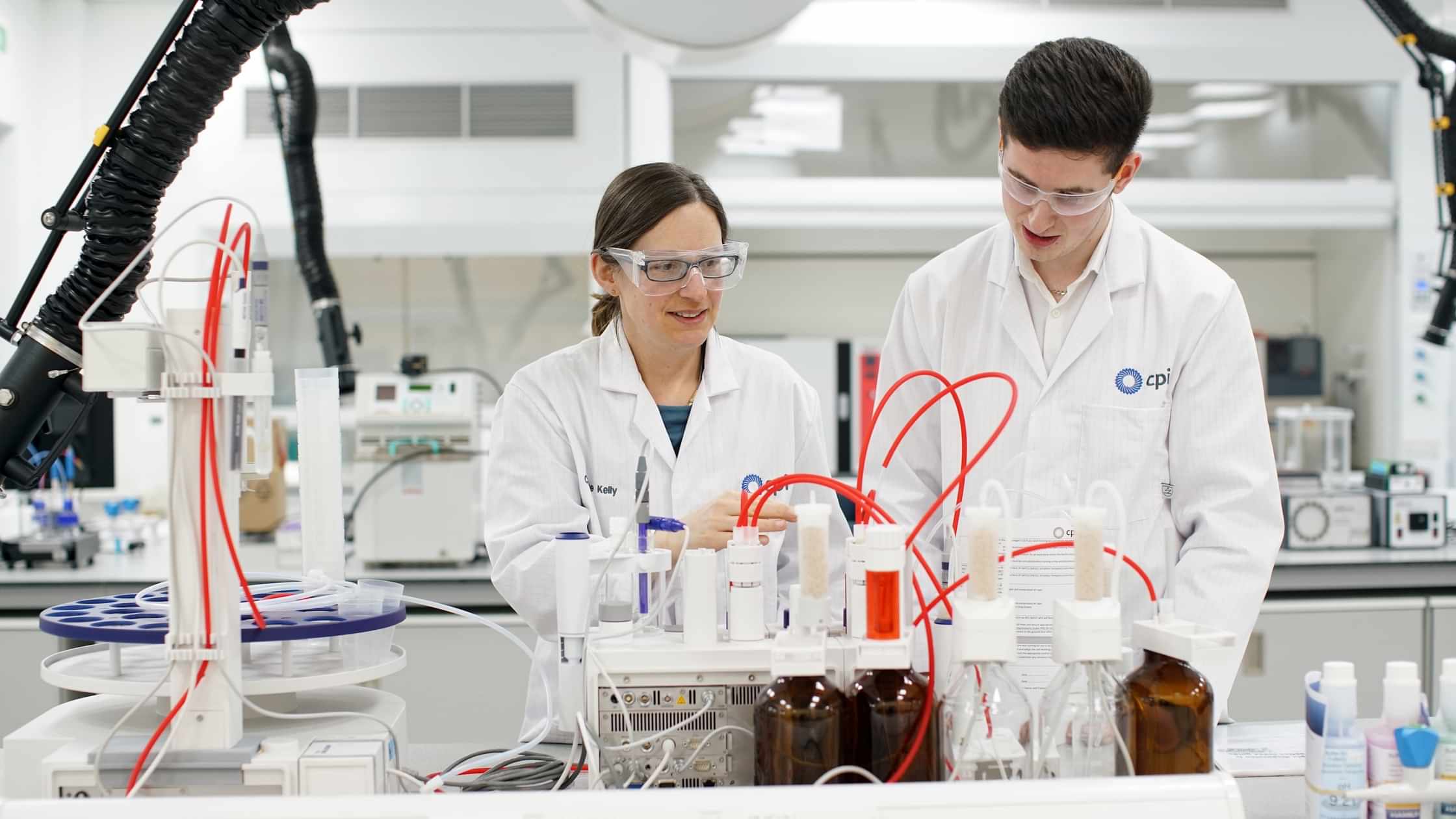 CPI

's MicroSUN Project shortlisted for Bionow Project of the Year at the

2020

Bionow Annual Awards
03

Feb

2021

CPI is pleased to announce that its MicroSUN project, which focuses on the microfluidics scale-up of nanotherapeutics, has been shortlisted for the Bionow Project of the Year award at the Bionow Annual Awards.
The Bionow Annual Awards celebrate the best and brightest of the biomedical and life science sectors across Northern England, recognising the outstanding success and achievements of those who have worked tirelessly throughout 2020. With awards like Start Up of the Year, Company of the Year and Project of the Year – to name a few – these awards showcase the variety of talent present in this world-class sector.
CPI's MicroSUN Project joins three other projects shortlisted for the Bionow Project of the Year, Sponsored by Waters Corporation. The MicroSUN project, which focuses on the microfluidics scale-up of nanoformulations, is helping to enhance the scale-up, process development and manufacture of nanoformulated medicines.
Nanotherapeutics are designed to encapsulate drug substances, and effectively get them where they need to go within the body, such as the lipid nanoparticle encapsulated RNA vaccines from the likes of Moderna and Pfizer / BioNTech in response to the COVID-19 pandemic. This complex approach offers a huge benefit, as it can be used to better target cells and deliver complex medicines with high specificity to the targeted site. However, their small size, combined with the need to achieve robust process control, makes manufacturing nanoformulations a challenge. Collaborating with the University of Manchester, the University of Strathclyde, AstraZeneca, Pfizer, Croda, Malvern PANalytical and Precision Nanosystems, CPI aims to evaluate a new microfluidic-based platform to help nanoformulated medicines reach their true potential.
The awards ceremony will take place virtually on Thursday, the 4th of February 2021 with nominees invited to dress up, raise a glass and celebrate their hard work and achievements. To learn more about the event or register to attend.
Follow along on CPI's Twitter and LinkedIn to stay up to date on the awards and look out for our posts using #BionowAwards20.
Let's innovate together
To find out more about how we can work together, please enter your details below.