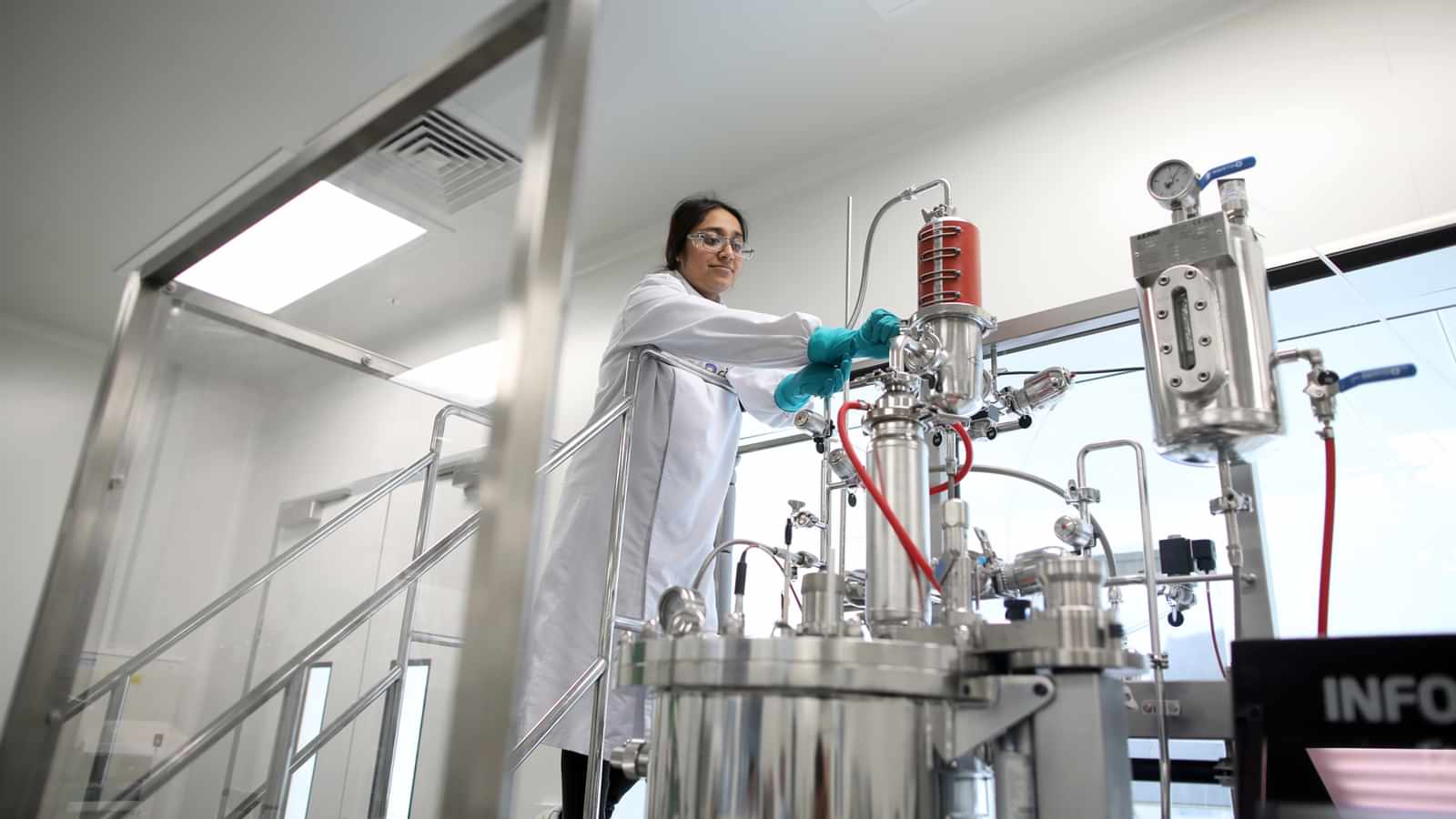 CPI

scales up the University of Glasgow's promising treatment for lung infection in cystic fibrosis patients
10

Dec

2020

CPI, an independent technology innovation centre and founding member of the UK Government's High Value Manufacturing Catapult, has today announced the completion of Project GAIA, establishing a large-scale manufacturing process for Pyocin S5, a protein antibiotic that could treat lung disease in patients with cystic fibrosis. The scaled-up production will enable the University of Glasgow – who developed the small-scale process – to progress clinical evaluation of this promising treatment.
Infection with the bacterium Pseudomonas aeruginosa is a key cause of lung disease in cystic fibrosis patients, with severe infections resulting in decreased quality of life and even premature death. P. aeruginosa has developed resistance to many antibiotics, creating a need for alternative therapies.
The University of Glasgow has developed a potential treatment, using recombinant E. coli cells to produce Pyocin S5, a specific protein antibiotic which can kill P. aeruginosa. Both in vitro and in vivo studies have shown Pyocin S5 to have high efficacy and potency in comparison to the leading antibiotics currently used. However, this small-scale process needed to be scaled up in order to provide the quantities of material needed for clinical evaluation.
Using its state-of-the-art facilities and expertise in process development, CPI was able to scale up and optimise a manufacturing route for Pyocin S5. Work was carried out at CPI's National Biologics Centre in Darlington, UK, and included the establishment and optimisation of upstream and purification processes, the development of analytical techniques and a three-month stability study. The teams at CPI utilised high-throughput screening to rapidly identify optimal conditions in a matter of days. Ultimately, this accelerated process development and established a defined large-scale manufacturing route.
A substantial yield improvement was achieved; from the original one litre small batch process to a fed-batch microbial fermentation process capable of generating 100 litres of product. The project created material to supply toxicology studies – the next step in clinical evaluation – and the progress made will help to inform future work, accelerating the production of this potential treatment.
Dan Walker, professor of Bacteriology at the University of Glasgow, said: ​"Thanks to the state-of-the-art facilities and expert teams at CPI, we now have a scaled-up process to produce larger quantities of Pyocin S5. This will allow us to progress our preclinical evaluation of a treatment that could have a positive impact on the lives of those with cystic fibrosis."
Lucy Foley, Director of Biologics at CPI, said: ​"This partnership with the University of Glasgow has been extremely positive and we at CPI are pleased with its success. Ultimately, it has enabled the progression of a treatment for cystic fibrosis that otherwise may not have been possible."
Let's innovate together
To find out more about how we can work together, please enter your details below.