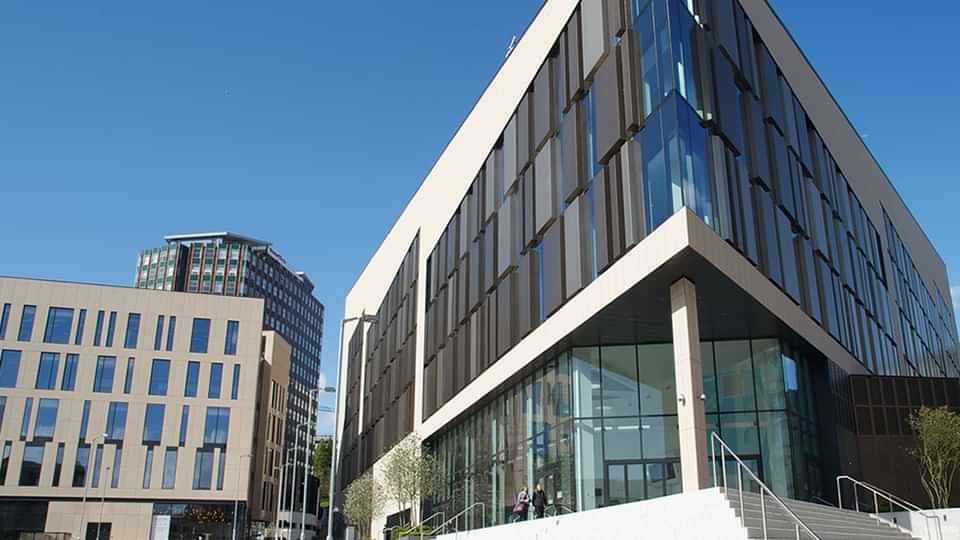 CPI

launches the

SCOUT

project to benefit chemical and biochemical SMEs across Scotland
29

May

2020

CPI, an independent technology innovation centre and founding member of the UK Government's High Value Manufacturing Catapult, has today announced the launch of SCOUT, a project to target a breadth of Scottish SMEs working in the high value chemical and biochemical supply chains.
The project will leverage technology within CPI and its partner organisations to accelerate and de-risk the growth of Scottish SMEs – including those underserved and remote – by enabling new partnerships and increased technology adoption.
The SCOUT project, which will run over the next three years, will be led by CPI's Medicines Manufacturing Innovation Centre and is being launched in collaboration with CMAC Future Manufacturing Research Hub and the Industrial Biotechnology Innovation Centre (IBioIC). It aims to serve Scottish SMEs through a three-pronged approach of innovation clinics (currently planned to start in late 2020), Innovation IntegratorÒ assessments and deep technical consultancy. The £882k Scottish Outreach (SCOUT) project is jointly funded by the European Regional Development Fund (managed by Scottish Enterprise) CPI, CMAC and IBioIC.
Fifty SMEs from across Scotland will be selected to attend the planned innovation clinics, supported by all of the partner organisations. Companies will be connected to new networks and supply chains in order to encourage partnerships and attend workshops with a focus on common technology and business challenges, including equality, sustainability and diversity. As location can often act as a barrier to event attendance, two innovation clinics will be located in central Scotland, while the other two will be located in the Highlands & Islands region.
CPI will also provide promising SMEs with Innovation Integrator assessments, a proprietary diagnostic tool used to identify innovation gaps, prioritise resources, and both assess and improve the market readiness of a product or process. Finally, deep technical consultancy – supported by all project partners – will provide selected SMEs with the opportunity to receive knowledge and expertise on specific topics, as well as providing the next steps for implementing specific recommendations.
The SCOUT project aims to drive future economic growth in Scotland, providing services for underserved Scottish SMEs and ensuring previous barriers – as a result of geographical or technical limitations – are removed. This connection and support will ultimately generate new ideas and revenue, helping to accelerate the delivery of disruptive technology to the market.
Professor Alastair Florence, Director, CMAC Future Manufacturing Research Hub, said: ​"This is an exciting opportunity for the Scottish research, innovation and SME community to stand out. Access to innovation clinics and consultancy, supporting all of Scotland, will allow new and unique services and products to enter the market and support economic growth at a time when this is more important than ever. This inventive, collaborative approach would not have been possible without the SCOUT project. The CMAC Future Manufacturing Research Hub works in partnership with industry and the supply chain to transform medicines development and manufacture."
Dr Mark Bustard, CEO, IBioIC, said: ​"IBioIC is delighted to work with CPI on the SCOUT project. Alongside CMAC, IBioIC will support our industry members and Scotland's wider Industrial Biotechnology community to ensure that the SMEs can take advantage of the tools created through the SCOUT project to accelerate the exploitation of their innovations."
Dave Tudor, Managing Director of the Medicines Manufacturing Innovation Centre at CPI, said: ​"The SCOUT project is providing Scottish SMEs in the high value chemical and biochemical supply chains with a great opportunity to drive forward the Scottish economy once the COVID-19 pandemic is over".


Notes to Editors
About
CPI
CPI is an independent technology innovation centre and a founding member of the UK Government's High Value Manufacturing Catapult. Founded in 2004, CPI applies its years of experience across a broad range of industries to ensure that every great invention gets the best opportunity to become a successfully marketed product.
CPI's integrated approach provides its partners with a unique combination of assets, expertise and skills to drive successful innovation. With a deep understanding of innovation processes and funding, outstanding technical expertise and industry-relevant assets, CPI enables products and processes to be quickly and cost-effectively brought to market. By employing bright minds from both academia and industry, CPI helps create a bespoke team that will provide the right support, helping you to navigate the route to commercialisation while reducing risk along the way.
We form connections throughout the supply chain, bringing together investors, government organisations and academic institutions to facilitate the necessary partnerships for effective innovation. This increases productivity across industries and supports the development of next-generation manufacturing, highly-skilled jobs and economic growth for the UK. www​.uk​-cpi​.com
About
CMAC
EPSRC CMAC Future Manufacturing Hub is an international hub of excellence for medicines manufacturing research, led from the University of Strathclyde, comprises academic investigators and research staff across 7 leading universities. Our vision is to lead the world in advanced pharmaceutical manufacturing underpinned by our MicroFactory and digitalisation strategy. Established in 2011, CMAC's vision has been developed through close collaboration with industry and the support of its Tier 1 partners: AstraZeneca, Bayer, Eli Lilly, GlaxoSmithKline, Novartis, Pfizer, Roche and Takeda. Working in partnership with industry, its purpose is to transform current manufacturing processes into the medicine supply chain of the future.
For more information visit www​.cmac​.ac​.uk
About the Industrial Biotechnology Innovation Centre (IBioIC)
The Industrial Biotechnology Innovation Centre (IBioIC) is a networking and support organisation that connects industry, academia and government to bring biotechnology processes and products to the global market. It does this by offering scale-up facilities, talent development, funding provision, and promotion of Scotland's unique assets.
IBioIC was established in 2014 to fulfil the aims of the National Plan for Industrial Biotechnology to grow a £900m biotechnology industry in Scotland by 2025. Biotechnology uses plant-based and waste resources to produce or process materials, chemicals and energy, offering green and sustainable alternatives to fossil fuels in everything from energy to medicines to food packaging.
IBioIC supports over 130 companies, 50 research projects, and works with 18 Scottish universities and research institutes. IBioIC is hosted by the University of Strathclyde in Glasgow's Innovation District.
Advancing Manufacturing Challenge Fund
The Advancing Manufacturing Challenge Fund is a partnership between the Scottish Government, Scottish Enterprise, and Highlands and Islands Enterprise. A full list of successful projects is available on the AMCF website. Total investment is £15.8 million, with £8.3 million from the European Regional Development Fund, £590,000 from the Scottish Government, and the remainder in match-funding from the chosen projects.
The Scottish Government is the Managing Authority for the European Structural Funds 2014 – 20 Programme. For further information visit our webpages or follow @scotgovESIF.
Let's innovate together
To find out more about how we can work together, please enter your details below.