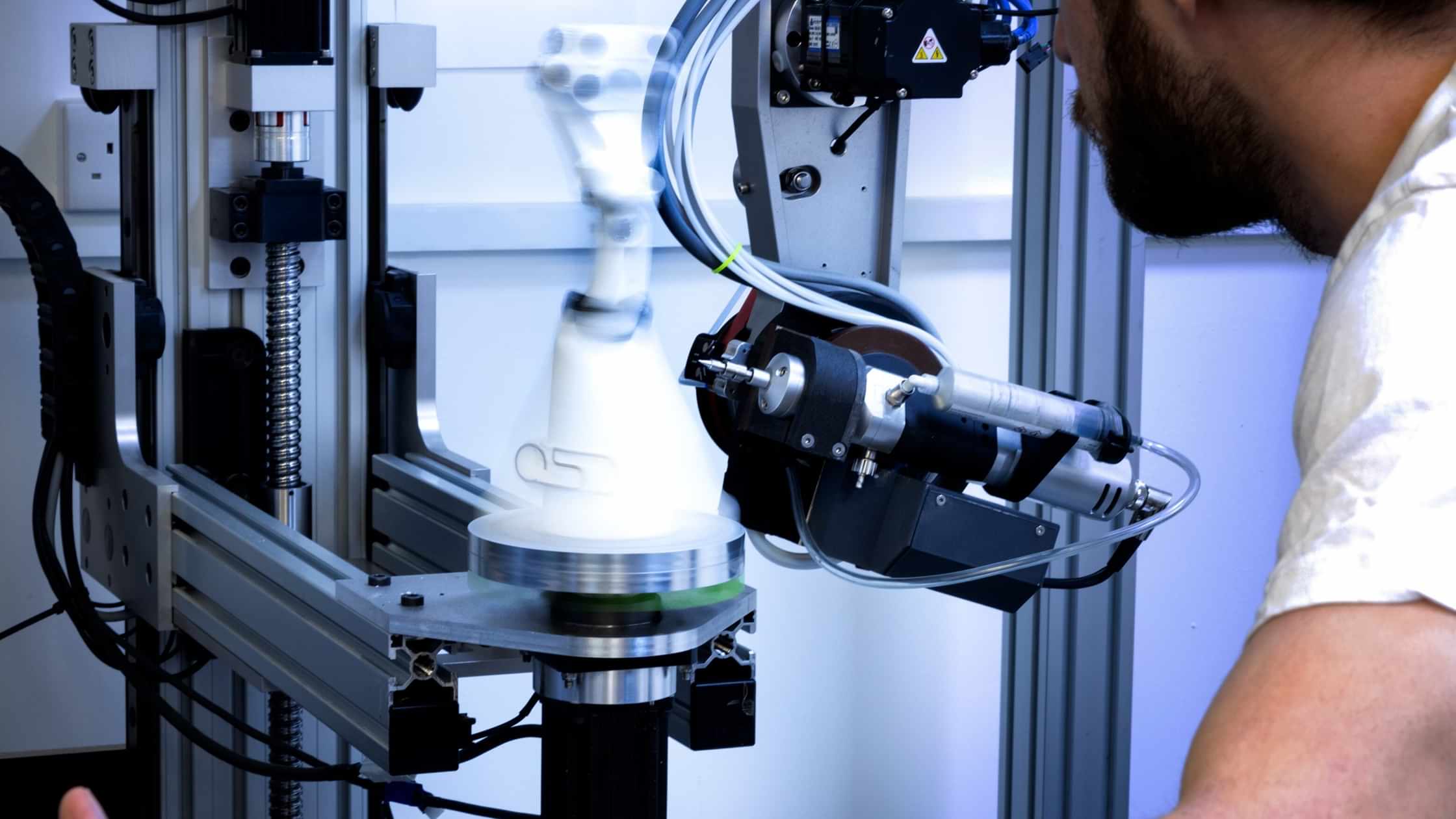 CPI

Enterprises invests in wire harness automation

SME

Q

5

D to support electric technologies
26

Jan

2023

CPI Enterprises, the venture capital and investor engagement arm of CPI, has made its latest investment into Q5D – a leading innovator in wire harness automation.
CPI Enterprises has invested, alongside co-investors including Chrysalix Venture Capital, SOSV and Future Planet Capital, into Q5D, which attracted investment due to its high growth potential and close alignment with CPI's capabilities and strategy.
Q5D is revolutionising the production of wire harnesses. Wire harnesses are critical to many applications, from electric vehicles and aircraft to white goods and consumer electronics. However, the production of these essential components remains predominantly manual and labour-intensive, meaning that manufacturers can't meet the rising demand for wiring. In addition, supply chain disruptions due to the COVID-19 pandemic and, more recently, the war in Ukraine are putting the current production methods to the test.
To increase efficiencies and reduce costs, Q5D leverages additive manufacturing and 5‑axis robotics which optimises process quality, eliminates human error, increases production speed, and simplifies supply chains. This investment from CPI Enterprises will enable the company to advance its innovative additive technology, increasing productivity, and sustainability in the wire harness supply chain.
Q5D is utilising our technical capabilities to enable growth and development within a growing market. We're working together with Q5D to develop model ink formulations to aid process development for their non-contact deposition method, coupling knowledge of material properties with process parameters to enable better ink selection. Our team is also working to characterise commercially available inks and ensure that they fit with the required characteristics identified by the company for their prototypes and final product designs.
Tom Hillier, Investment Associate at CPI Enterprises, said:
"The additive manufacturing sector is constantly evolving, and organisations must remain dynamic to ensure more than ever that they are at the forefront of cutting-edge technologies. Q5D works with high-value customers across multiple sectors to provide automation solutions to address these challenges. CPI has worked in collaboration with the business on several projects to accelerate their innovation journey. Steve and the management team have built an impressive business and we are delighted to support the business as it enters a new phase of growth."
Stephen Bennington, CEO and Co-founder of Q5D, said:
"Working with CPI is allowing for a smoother and faster development of our new product, from R&D to commercial development expertise. Our technology empowers engineers to rethink wire harnesses for a safe, sustainable, and reliable all-electric, connected future."
Let's innovate together
To find out more about how we can work together, please enter your details below.