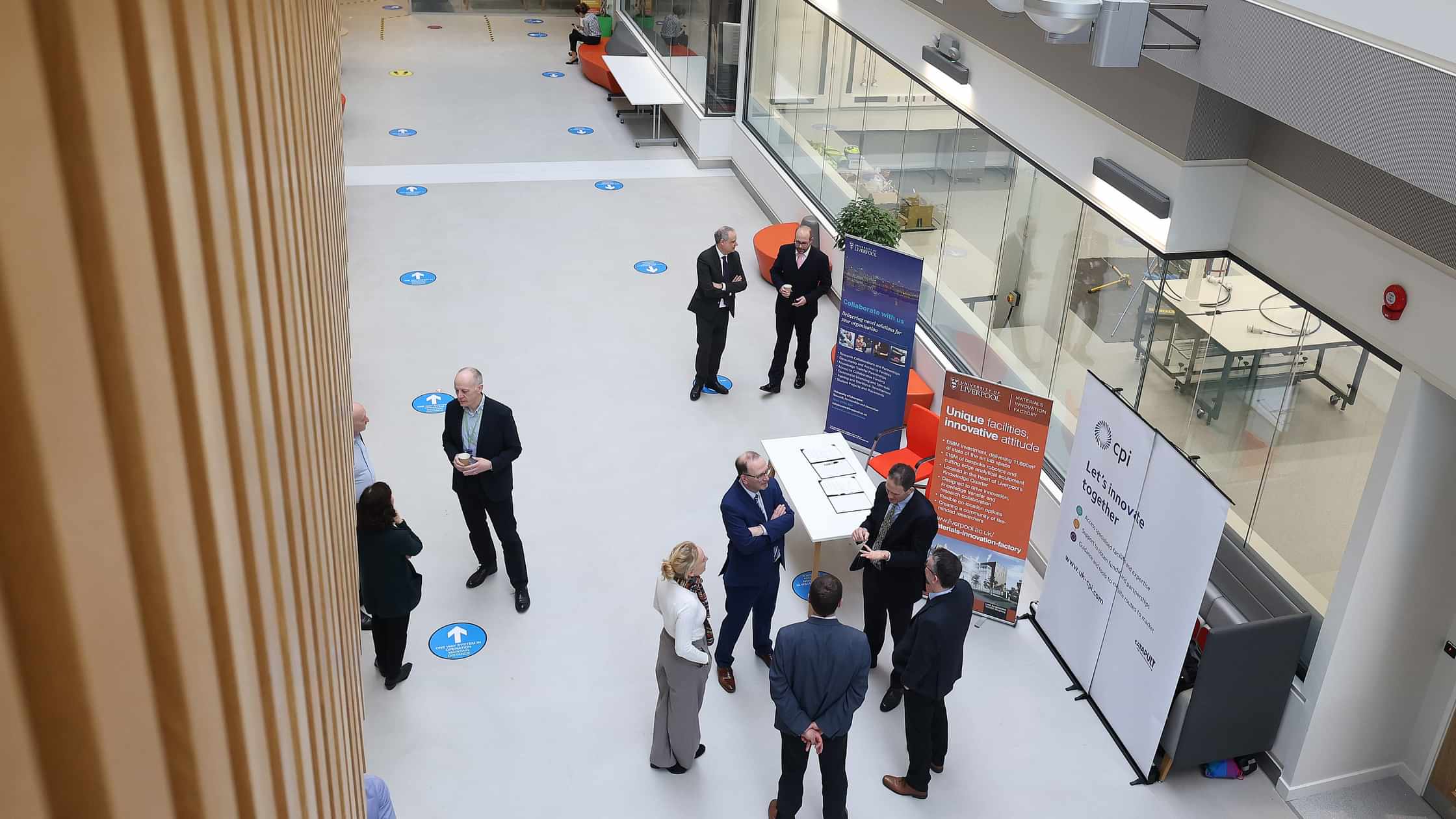 CPI

and the University of Liverpool formalise partnership
10

Mar

2022

We've signed a Memorandum of Understanding (MoU) with the University of Liverpool to further expand interactions across research disciplines and strategic innovation priorities as a vehicle to economic development in the Liverpool City Region.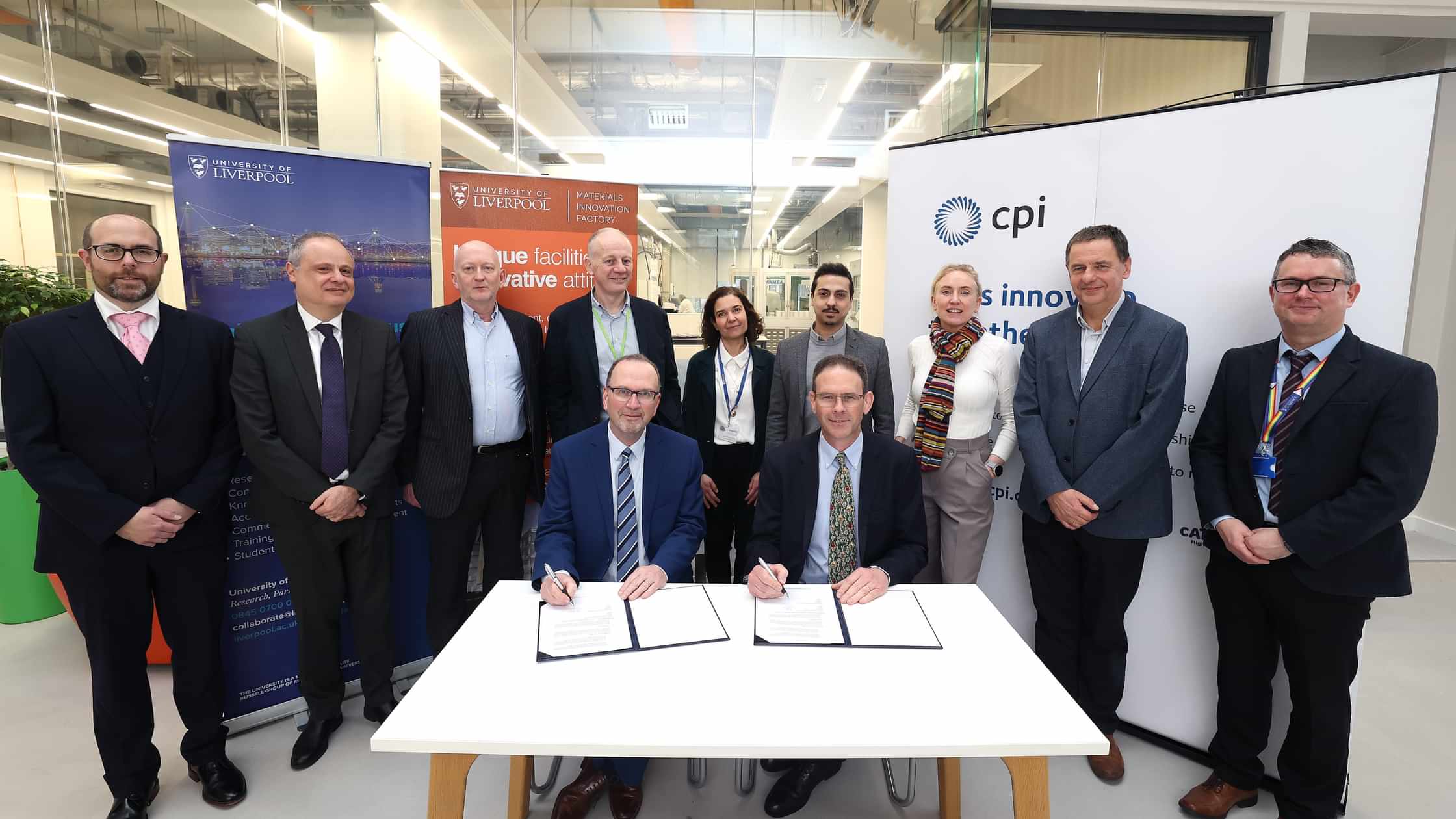 The MoU, the first of its kind between
CPI

and a North West university, exemplifies our commitment to fostering collaborations and boosting economic development in the region. The partnership will capitalise on the University's innovative teaching, research and knowledge exchange activity including world-leading research and development activity in fields including life sciences, sustainability, and digital innovation.

CPI Chief Executive, Frank Millar, and Professor Ronan McGrath, University Associate Pro-Vice Chancellor for Infrastructure and Partnerships, Faculty of Science and Engineering, signed the agreement to further catalyse the development of key projects and outcomes for collaboration.

The Knowledge Centre for Materials Chemistry hosted by CPI already has a base at the University's Materials Innovation Factory (MIF) and provides key support for knowledge transfer between academia and industry which has resulted in commercialisation projects as well as securing funding in areas such as battery development and materials discovery.

Capitalising on the close proximity of our new office at Liverpool Science Park, both organisations will work together to seek funding opportunities for large scale collaborative projects, centres and programmes, such as the National Packaging Innovation Centre, as well as smaller-scale technical projects and programmes in areas of mutual interest, with potential for future facility development with the University of Liverpool.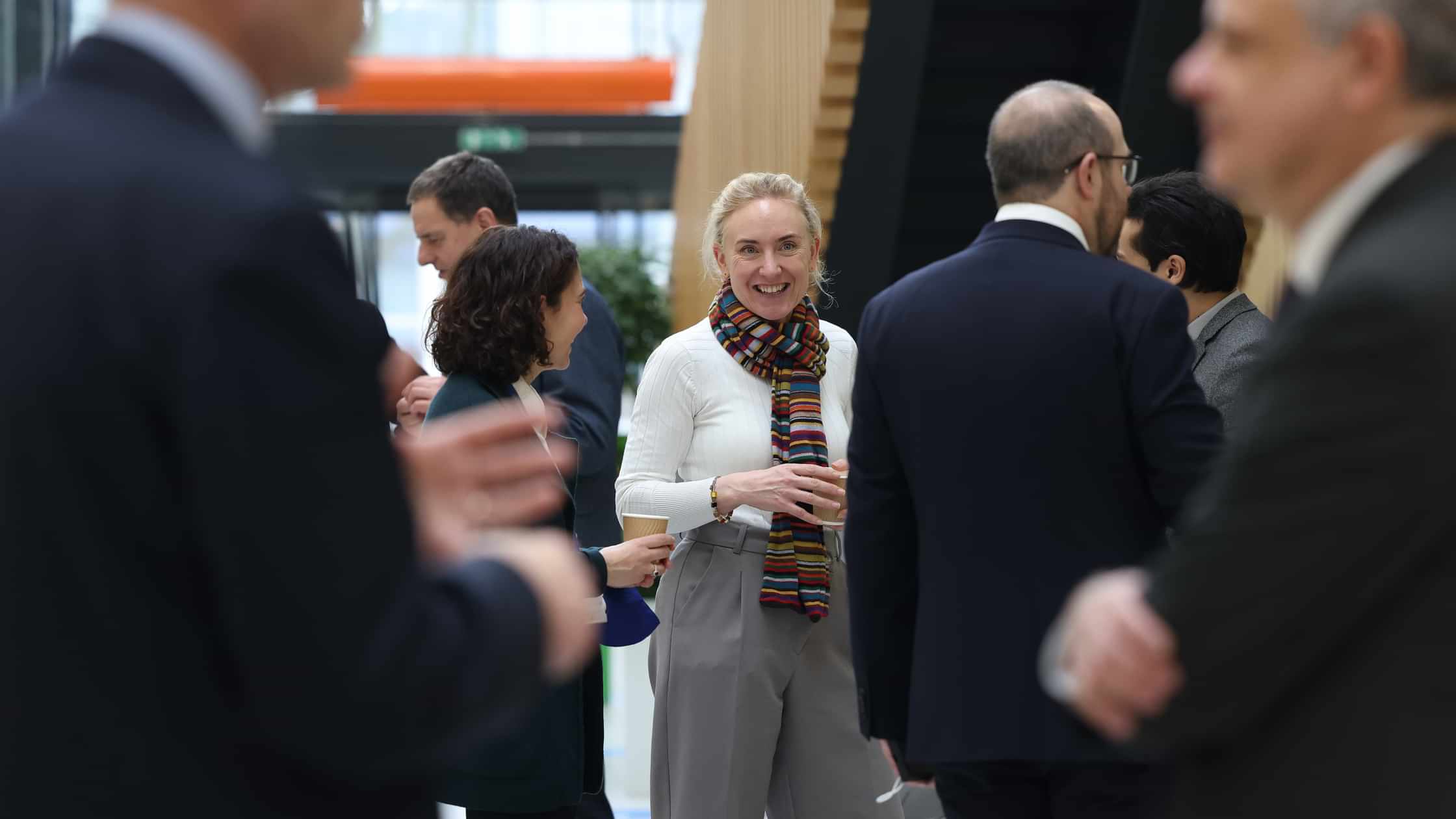 Sophie Walton, Director of Strategic Partnerships at CPI, said:
"Signing this MoU marks an exciting point in the ongoing collaboration between CPI and the University of Liverpool, and formalises our shared vision and ambition to drive innovation in the Liverpool City Region. It will support, create and accelerate collaborations, programmes and projects to enable economic, societal and environmental benefits to be delivered in areas such as health, sustainability and regeneration. The University of Liverpool delivers ground-breaking research in many areas of critical need, and we are delighted to be supporting its commercialisation."
Dr Steve McBride, Head of the Knowledge Centre for Materials Chemistry at CPI, said:
"The University of Liverpool and CPI have a long history of collaboration, most notably through the KCMC which drives knowledge transfer between universities and industry to deliver materials chemistry-led innovation. This MoU highlights our shared priority of boosting collaboration across the innovation ecosystem; leveraging skills, knowledge and capabilities from academia, CPI, the High Value Manufacturing Catapult, and industry to accelerate the real-world impact of science."
Professor Ronan McGrath, said:
"We are delighted to be signing this MoU with CPI, who complement our ambitions in research, knowledge exchange and commercialisation. We already have a longstanding relationship through the KCMC, and we are looking to expand our collaboration with a particular focus on advanced materials, digital, climate futures and personalised health. Our rich research pipeline will benefit from CPI expertise and facilities for scale up, development and prototyping, all key to bringing innovations to the market and generating real world impact."
Let's innovate together
To find out more about how we can work together, please enter your details below.