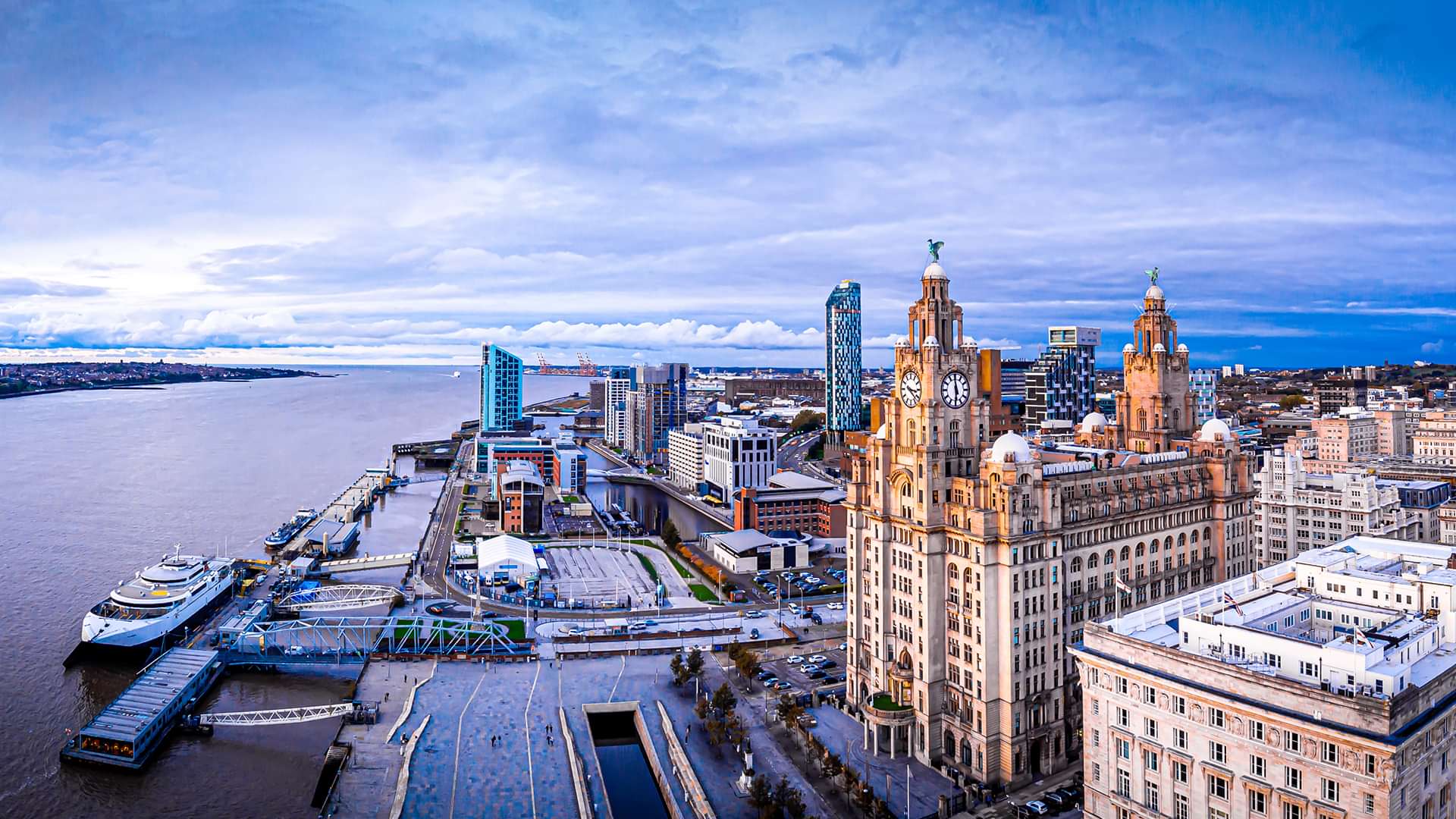 Our new sustainable packaging hub in Liverpool City Region
26

Oct

2021

We've opened a new office at Liverpool Science Park to boost industry and academic partnerships and drive economic prosperity in the ambitious North West innovation ecosystem.
We're delighted to be joining a broad network of scientists and innovators at Liverpool Science Park — including the Manufacturing Technology Centre, part of our High Value Manufacturing Catapult family. Our new base within the Knowledge Quarter Liverpool Innovation District has been made possible thanks to £110,000 funding from Steve Rotheram, Metro Mayor of the Liverpool City Region.
This pre-development funding will support the creation of a £60 million National Packaging Innovation Centre that could position the UK at the forefront of the £1 trillion global packaging market and play a significant role in meeting net zero targets.
At present, the packaging market is highly fragmented and optimised for cost-reduction, resulting in low levels of innovation in both new materials and processes. This has impacts on economic, social, and environmental outcomes, with only 5% of plastic packaging currently recycled and only two-thirds of food produced reaching the consumer.
Utilising CPI's cleantech expertise, the Centre will bring together industry and academia to commercialise sustainable packaging materials and production technologies.
Darren Ragheb, Strategic Programmes Manager, CPI, said:
"Demand for resource-efficient packaging solutions from consumers, governments and regulators provide an opportunity for the UK to lead the way in this disruptive market.
"With the North West's ambitious innovation ecosystem, Liverpool City Region makes an ideal location for CPI to expand its offering. Through access to industrially relevant capabilities and expertise for packaging innovation development and demonstration, CPI will support the transformation of industries and improve the long-term health of our environment.
"CPI's new office at Liverpool Science Park will provide a hub for partnership development with universities, local government, industry, and SMEs to enable the development of the National Packaging Innovation Centre that will drive jobs and productivity in the region."
The Centre is being co-developed by Liverpool City Region Combined Authority and CPI with Unilever as a founder partner. The region is home to Unilever's consumer products headquarters at Port Sunlight and offers complementary existing and emerging innovation assets including Unilever's Materials Innovation Factory at the University of Liverpool, Glass Futures, and supply chain partners at Sci-Tech Daresbury.
Steve Rotheram, Metro Mayor of the Liverpool City Region, said:
"The Liverpool City Region is a real hotbed of innovation, especially areas like advanced manufacturing that have a big role to play in cutting our carbon footprint.
"This funding is an important step towards the development of the National Packaging Innovation Centre in partnership with Unilever, that will help put our region at the head of the £1tn global packaging market.
"As well as making a substantial environmental impact, this centre will attract investment to our area and create thousands of jobs and training opportunities for local people. The rest of the world will look and learn from the work we're doing."
The announced support from Liverpool City Region Combined Authority will catalyse engagement with industry partners who would provide financial support to the project, matching requested investment from government.

Leanne Katsande, Head of Commercial at Liverpool Science Park, said:
"Liverpool Science Park is already home to a fantastic mix of like-minded and ambitious innovators, developers, creators and scientists and we are excited to be welcoming CPI into that community. Moving into the park is about more than a lease and an office, it is about becoming a part of the innovation ecosystem that we have worked hard to create with our strategic partner, Knowledge Quarter Liverpool.
"CPI's ambitions and values are perfectly aligned to our own and we are delighted to be involved in the journey towards creating a National Packaging Innovation Centre, here in the Liverpool City Region, from day one."
In addition to around 60 jobs at the Centre itself, the final project would form the core of a wider packaging cluster in Liverpool City Region, bringing up to 2,000 high-value innovation jobs and supporting businesses across the packaging supply chain.

To tackle plastic pollution, we need bold innovations that challenge existing designs, materials and business models. We support the National Packaging Innovation Centre, enabling world-class scientists and engineers from across industry and academia to work together to create more sustainable everyday products.
Richard Slater
Chief Research & Development Officer, Unilever
Let's innovate together
To find out more about how we can work together, please enter your details below.