North East Battery Alliance Conference
Event Details
Start Date
Tue, 10 May 2022 09:00
End Date
Wed, 11 May 2022 17:00
Attending
Speaking
Sponsoring
Hosting
With the North East hosting the UK's first lithium-ion battery manufacturing plant and becoming one of the first regions in the UK to roll out electric vehicle charging infrastructure to support electrification, it is truly becoming an exciting centre for the electrification revolution.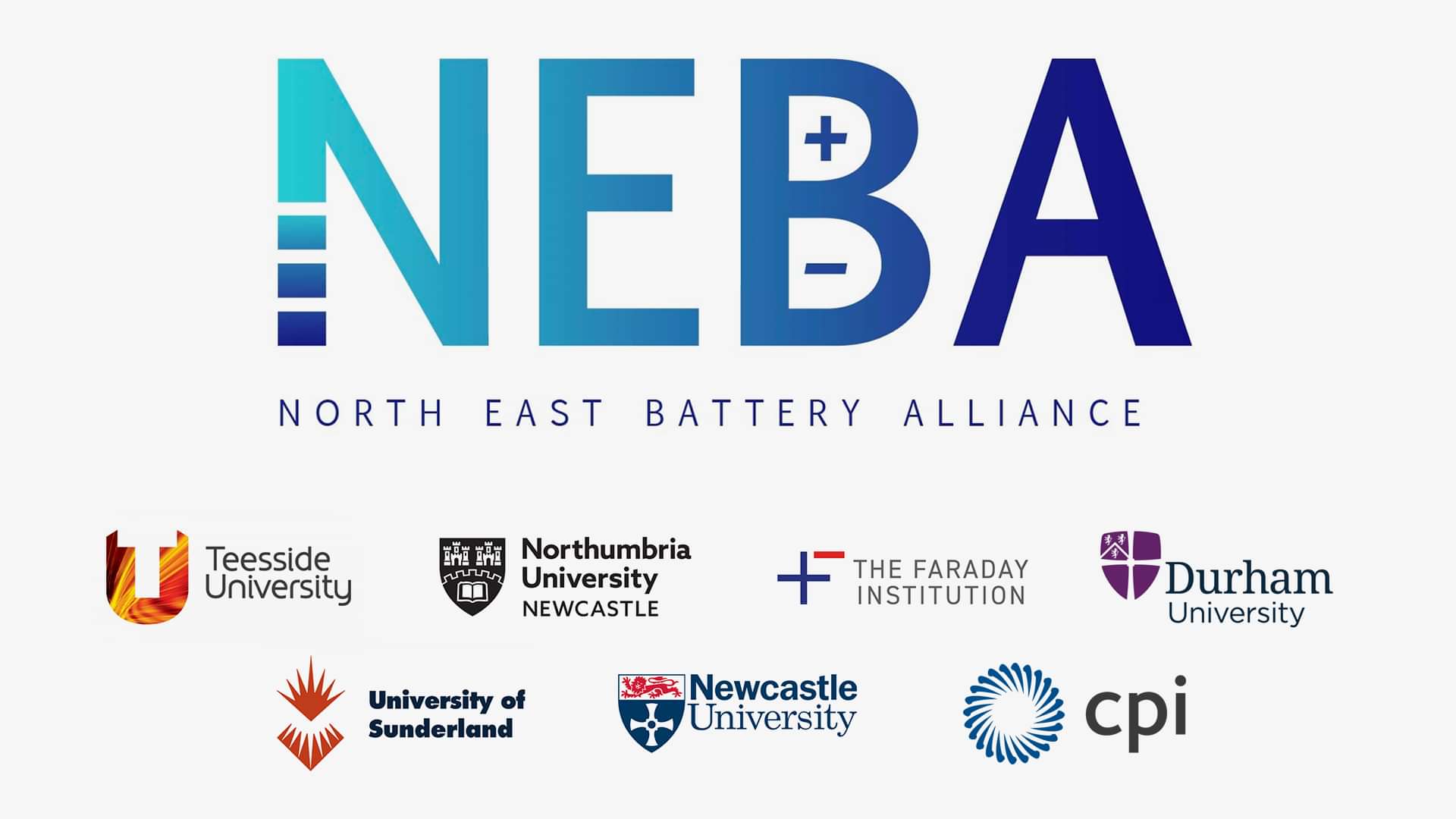 Coordinated by the North East Battery Alliance (NEBA) and the Faraday Institution, the two day NEBA launch event which will have a comprehensive agenda including seminars, networking, Q&As and the opportunity to hear and discuss current and future research, development and innovation challenges and the opportunities in this innovative space.
This event has been specifically designed to focus on the North East as a regional hub which supports the growing battery industry, supply chains, skills, and economy, and will provide an interactive space addressing current and future challenges and opportunities. The event intends to bring together stakeholders from all areas of the industry, within the relevant supply chains along with research and innovation institutions to share information and have meaningful discussions.
A fantastic line up of speakers from across academia, business and the public sector will set out their plans and aspirations for an industry worth £bn's providing thousands of employment opportunities for the UK.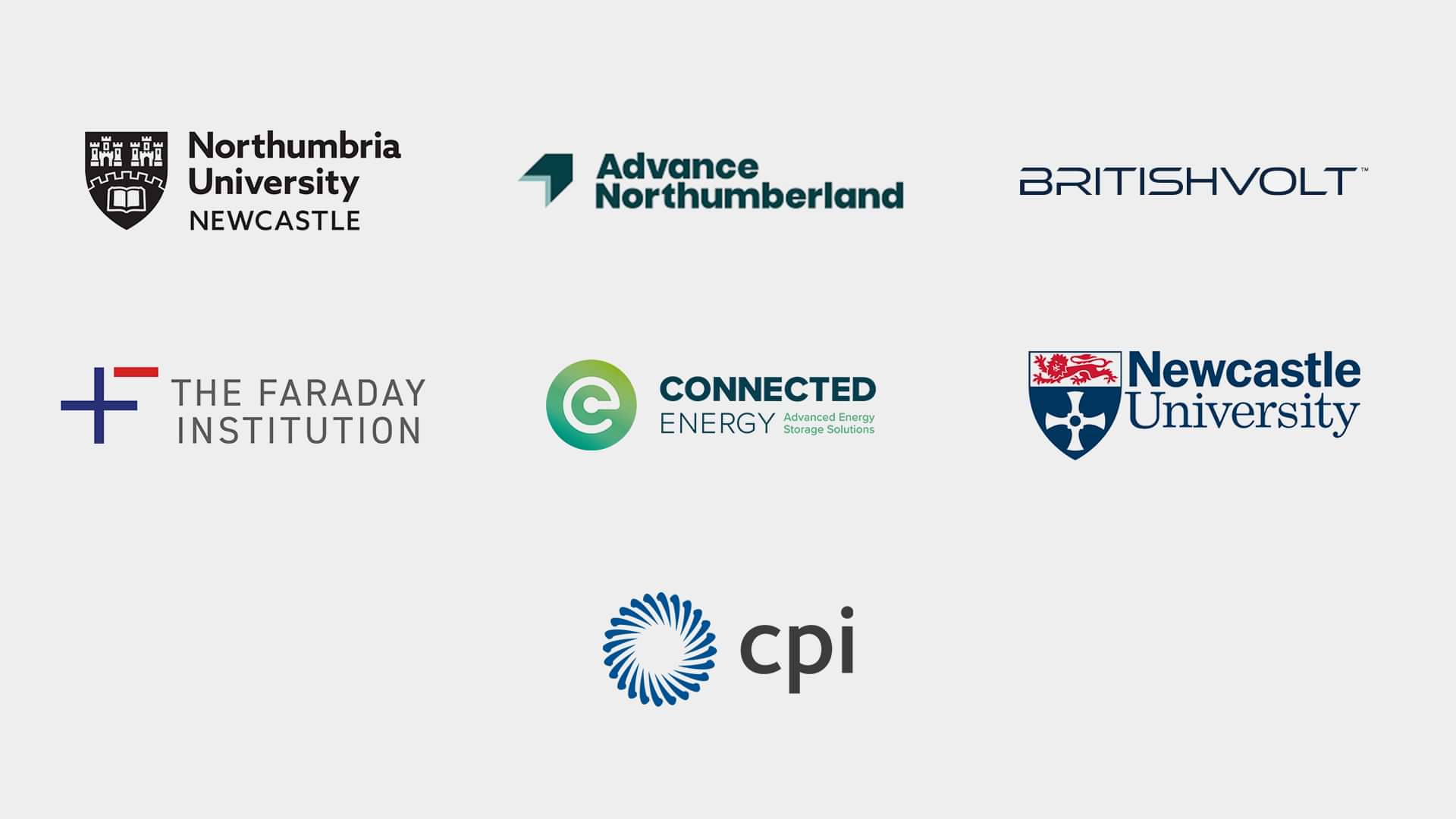 Agenda
Day 1 – Hedley Suite, Sandyford Building, Newcastle upon Tyne
The first day will focus on the academic challenges and opportunities and showcase some of the exciting research work currently being undertaken in the region.

9.00 – Arrival, registration and refreshments
9.30 – Welcome — Northumbria University Welcome to NEBA Academic Launch – Professor George Marston, Pro Vice Chancellor, Northumbria University
Keynote Speeches – Chair: Prof George Marston, Pro Vice Chancellor, Northumbria University
9.40 — The Faraday Institution — Matt Howard, Faraday Institution
09:50 – 10:00 NEBA overview & CPI – Dr Graeme Cruickshank, CPI
10:00 – 10:15 Industrial Speaker: Britishvolt – Peter Rolton, Britishvolt
10:15 – 10:25 NEBA Chair & Industry perspective — Matthew Lumsden, Connected Energy
10:25 – 10:40 Battery technologies research – EVs & grid implications — Professor Ghanim Putrus, Northumbria University
10.40 – Break
11:00 – Panel Session with researchers and industry representatives discussing the challenges and opportunities – Panel Chair: Professor of Energy Innovation, Professor Neil Beattie
Materials for Electrode (Anode / Cathode) — Elisabetta Arca, Newcastle University
Battery performance

&

Thermal — Dr Terrance Liu, Northumbria University
Module pack design

&

systems interface — Prof Michael Short, Teeside University
Questions

&

Answers — All
Break: 10 mins
2

nd life Battery, what is the role? — Matthw Lumsden,

CEO

Connected Energy
Recycling — Helen Waters,

EMR

Group Commercial Manager, Electric vehicle recycling
The future — 

TBC

Questions

&

Answers — All
12.50 – Lunch break and Networking
13.30 – Academic Session — Welcome to Academic Poster Session & Keynote Speech — Peter Rolton, Executive Chairman, Britishvolt


13.30 — 15.30 – Academic Poster Presentation Session (runs in parallel with skills session).
Review of Poster Presentations from across 5 regional universities & Networking — 5 Regional Universities
13.30 – 15.30 Skills session (runs in parallel with Academic poster session)

The aim of this session is to discuss how to address the skills challenge by outlining the current skills emergency, discuss the skills required and funding and how to address the key skills required for battery manufacture, including priorities such as recycling and 2nd life use.
Introduction and Welcome — Karen Burgess, North East

LEP
Electrification National Skills outlook, size of the challenge

&

national skills response – Benjamin Silverstone (

WMG

)
Employer industry perspective– Ian Green (Britishvolt)
Regional image for skills challenge — Rene Koglbauer, Newcastle University
Open Panel to include all speakers
Open Panel Q

&

A
Networking
Day 2 – The Catalyst, 3 Science Square, Newcastle Helix, Newcastle, NE4 5TG

The second day will focus on the industry and supply chain landscape.
We will explore the challenges faced by the battery supply chain (regionally and nationally) and what support can look like.
9.00 – Arrival and registration
9.30 — Introduction to the day — Launch of NEBA. Colin Herron, FINE & Ryan Maughan, EV North
9.40 — Welcome from Newcastle University and a reflection on day one — Brian Walker, PVC Newcastle University
Part One: - The landscape, main drivers, public and private perspectives.
9.50 – What electrification means to the region in terms of not just the economy but the green agenda, health and wellbeing. Our wider aspirations — Jamie Driscoll Elected Mayor North of Tyne Combined Authority
10.00 — NEBA: The mechanism to address the regional challenge within a national agenda – Professor Colin Herron, Faraday Institution North East
10.20 Plenary Talk — Britishvolt — The NE as an emerging battery and EV hub. Peter Rolton, Britishvolt

10.30 — The Faraday Institution: Who, what and why. Matt Howard, Faraday Institution
10.50 — The North East Local Enterprise Partnership how NEBA
fits into the regional strategy, Lucy Winskell, North East LEP


11.10 — Levelling up. Alexander Rose, DWF
11.25 – Public & private partnerships – shaping & catalysing
NEBA

the work to date – Lois Warne, Project Manager,

NEBA

Faraday Institute North East – connectivity to the

UK

 — Professor Colin Herron,

MD

, Faraday Institution

CPI

and the Catapult assets –Graeme Cruikshank,

CPI

Invest North East England – Investments, opportunities, focusing on electrification. Michelle Duggan,

INEE
11.45 – Panel Session. Ryan Maughan, EV North
Identifying the gaps
How to develop into a world leading industrial sector
12.15 – Lunch & Networking
Part Two: The Challenges – Themed Interactive Sessions (focusing on highlighting the key challenges and how to develop solutions) 20 mins presentation + 10 min Q&A
13.15 — Manufacturing (Net Zero, supply chains, skills). Peter Rolton, Britishvolt Dawson, Newcastle CPI
13.45 – Battery Materials development. Rob Mitchell, CPI
14.15 — Battery Second Life — Matthew Lumsden, CEO Connected Energy
14.45 – Break
15.00 — The recycling challenge (EMR Group) — Helen Waters EMR Group
15.30 – Future Developments. TBC
16.00 – Expression of interest re. NEBA and ecosystem. Ryan Maughan, EV North
In parallel: There will be an investment suite in the Catalyst Boardroom.

13.30 — 16.00 — Investment suite and focus group — Inward & Capital Investment. Michelle Duggan, Invest North East England & Ian Smith, CPI Enterprises

16.00 — Closing Remarks
16.15 – 16.45 — Networking